My kids adore everything they have tried at Geomag. You can see as much from previous articles I have written. We are absolutely in love with them. Recently my daughter tried the Geomag Mechanics Gravity! We have never played anything like it before.
When we build things, we like them to move. Some things have motors, but wouldn't it be even neater if they moved because of gravity and magnetism? That is what you get with the Geomag Mechanics Gravity! Creative ways to build and create moving pieces.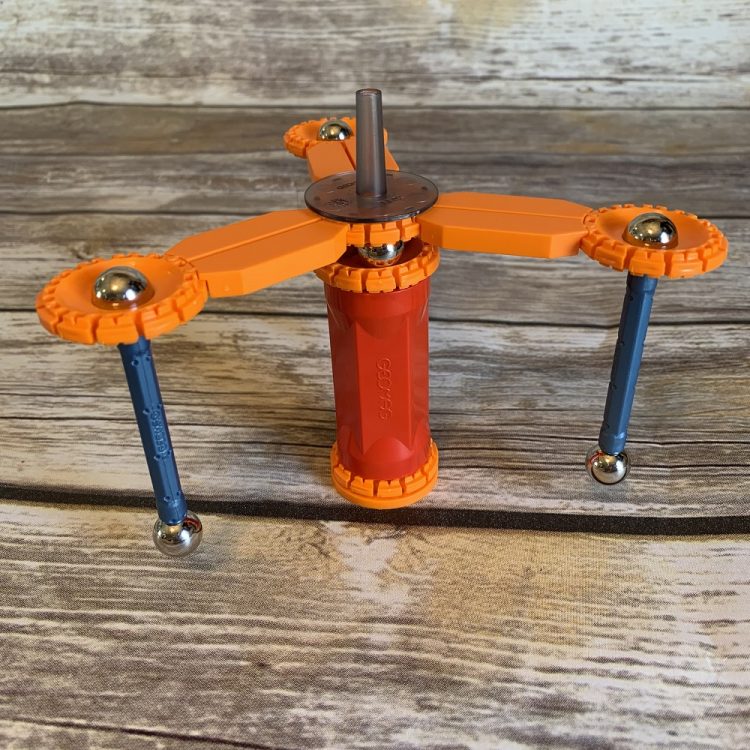 There is no need for batteries, motors, gears, or anything like that. Your child can create the neatest things, thanks to Geomag. It is incredible knowing that gravity can create such fantastic outcomes. Using science, and not even know it, our kids can make unique moving creations.
Seeing my daughter sit down at the table and put together these fun moving objects is astounding. She has created some unique things, not in the booklet that is included. Starting out, you can use the booklet and learn how it all goes.
My daughter grew confidence as she worked from the booklet. Then her little mind got going, and she decided she could make so many unique things all on her own. I can not help having this sense of pride as she creates and grows her mind.
Learning happens in so many ways. Readings, Seeing, and Doing are the biggest ones. Both of my girls learn a little differently. My oldest likes seeing pictures, and she can create ANYTHING. My youngest likes to watch videos, and she can usually do exactly what she sees.
Geomag is such a fantastic company with a little bit of everything for everyone. Your children can sit down and learn new things at any age. From my youngest, who is 6 to my oldest, that is 14, there is something for everyone. There is something for each stage of learning, and it is impressive. MY youngest loves the blocks, and my oldest loves the Mechanics!