My middle child was due on Halloween. He was born six days beforehand, so Halloween has always been a huge deal for him. He felt like his birthday and Halloween went together. Truth be told, they kind of do! Now that he's a little bit older, he loves to have a Halloween-themed birthday party, and the entire family and all of our guests get dressed in their favorite costume for the party—including our littlest one. Here are some of my favorite baby and toddler Halloween costumes of all time.
Subway Sandwich
Yes, you read that right. A Subway Sandwich. This costume is perfect for the really little babies. A burrito or any other type of wrap will work well, too. Basically, it's a blanket with a print that is swaddled around your new baby. Not only does it keep your baby snug and secure all night, but it also doubles keeping baby warm—especially if you are outside with other kids trick-or-treating. We did this for our Halloween Baby's first Halloween, and all it required was a blanket with the Subway Logo ironed onto it (I bought some iron-on transfer paper and then copied and pasted the Subway Logo into a doc, printed it onto the transfer paper, then ironed it onto the blanket). The baby was swaddled in the Subway blanket, an I used felt squares to cut out shapes of onion slices, tomatoes, and lettuce and used Velcro to stick them onto his hat and blanket. The whole project and costume took about half an hour to make and cost around $10. It is easy to tweak this costume for a burrito or a wrap, too if you prefer. Metallic-colored fabric cut about a yard long can be used to swaddle on top of your baby's regular blanket and felt squares can be used to cut out just about any shape you like.
Charlie Brown
This is one of my favorite costumes for babies and toddlers—especially when they are bald eagles. It's another super cheap and easy costume as it requires a yellow shirt with a zigzag (if you want, you can easily make the zigzag yourself), black pants, yellow socks, and comfy shoes. That's it! Nothing more to it! Quick, easy, and absolutely no mistaking what the costume is.
Furry, Fluffy Animals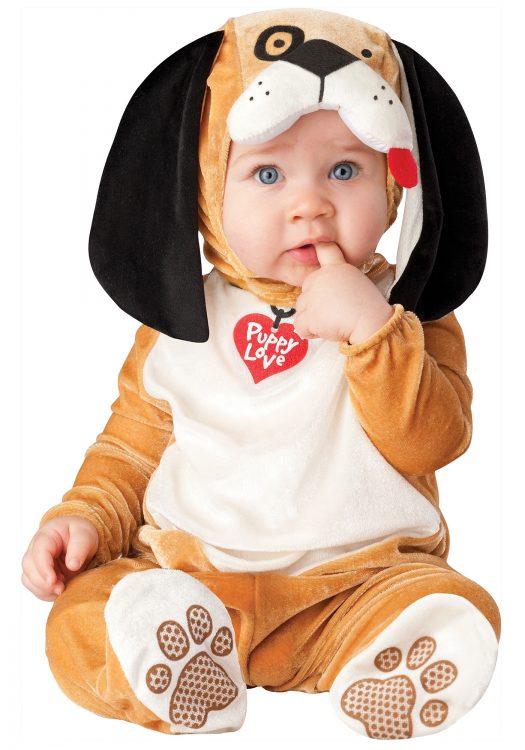 Babies and toddlers LOVE animals with every fiber of their being. And each year, the stores are laden with some of the most absolutely adorable little baby woodland animal costumes to choose from. Skunks, bears, bats, and bunnies are among some of the more popular. The best part is a lot of these costumes are decently made. They are durable, comfortable, and warm—perfect for a crisp, autumn evening! Unfortunately, these costumes sometimes require a feat of magic to quickly get your little one in and out of them, which can be especially difficult for diaper changes on the go. I keep my Lotta Poop Diaper Kit on me at all times for emergency diaper changes while we are out and about. I can change the baby anywhere with the kit because it provides me with disposable changing pads, wipes, diapers, cream, and hand sanitizer. While it doesn't necessarily clean a blowout inside a Halloween costume, it gets my little one clean and it's a convenient little pack to have in my bag at all times.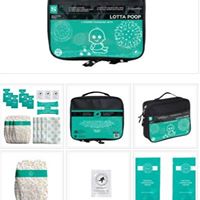 Anything Harry Potter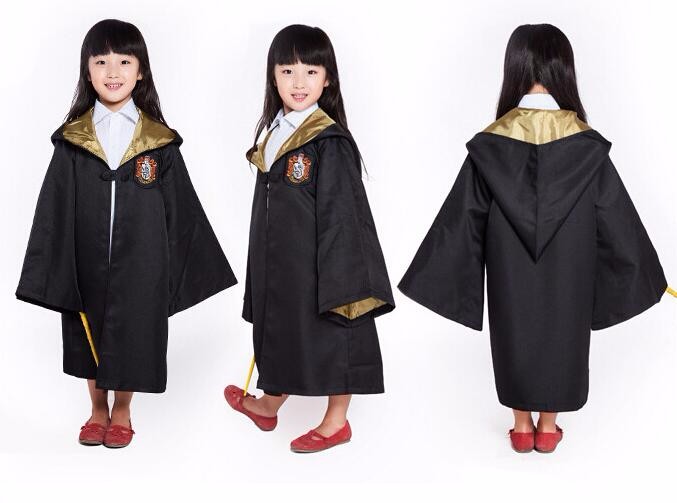 There is absolutely no shortage of Harry Potter costumes out there, and there are few things more adorable than a toddler-sized Harry complete with the lightning bolt scar on the forehead and glasses. The ensemble is another fairly simple one, and most can pull it off with a cheap pair of round, plastic glasses frames and some eyeliner. If you want to take it a step further, give your toddler a pretzel rod to hold as his "wand" and a crimson and gold scarf. If it's going to be a particularly chilly night, wizard robes can be crafted out of a larger child's black hooded sweatshirt. Your toddler will be waiting for their admission letter from Hogwarts before you know it.
Perfect Little Pumpkin Costume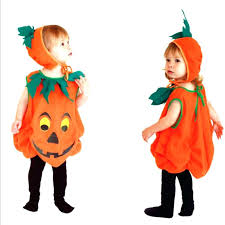 Another Halloween favorite costume for the little ones—a perfect little pumpkin. There are hundreds of variations of pumpkin costumes for babies and toddlers, and parents can get as creative as they want with these. Complete the look with warm fleece-lined leggings and a little hat and your baby will stay nice and toasty warm all evening. Be sure to grab your Little Toes Diaper Change set and slip it into your diaper bag before heading out. The complete diaper change set comes with one natural bamboo diaper, one disposable changing pad, two packets of all-natural diaper rash cream, and a biodegradable hand sanitizing wipe. If your child is anything like mine, he will be almost too warm inside that pumpkin costume, and that rash cream will come in handy!
Aside from Christmas, Halloween is probably my favorite holiday. The kids and grownups alike love it. Each year I start haggling with my husband over getting the decorations set up. If it were up to me, I would have our Halloween decorations in place by September 1 every year. My husband has made me swear I won't bring them out before the middle of September. It's so hard to resist, though. As soon as I start seeing the sweet little costumes appearing in the stores, I start itching to get into the spirit of the Halloween season. And this year, I might just find a way to use all five of these adorable little costumes for my littlest one. Several costume changes? Challenge accepted!