With Halloween approaching it is a good time to remind parents and guardians of the importance in teaching our kids to be safe when it comes to their costumes and candy 'buckets.'

ACI wants to help remind parents not to use laundry packet containers for trick or treating buckets or for any crafting purposes. This will help your child not to confuse a laundry packet container with what is safe to play with or use for food. And if you're interested in learning more about laundry safety, check out their website here. It has all types of tips and tricks to make sure your little ones stay safe, especially when it comes to liquid laundry packets.
There are many ideas on Pinterest for easy and safe ideas on what you can use to make a fun project to do with your child. These include but are not limited to:
Beach /Sand pails make great candy buckets for trick or treating

You can go to a dollar type store and get tin containers with handles

Use a small pillow case and have your child decorate it with your help

When all else fails usually in the Halloween section of the store you can get the 'old-fashioned' orange pumpkin bucket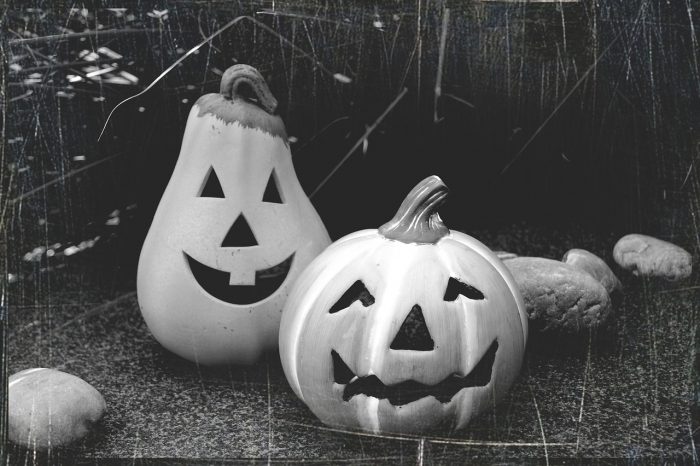 Safety Tips for this Halloween:
If you do not live in an area you feel comfortable taking the kids out, try seeing if your local mall is doing trick-or-treat hours.

Trunk or Treats can be a neat idea with friends. Each child can trick-or-treat from each person's trunk. It is safer because you know the people, and you don't have to walk all over the community looking for that house light.

After trick-or-treating go home or with family and go through your child's candy to make sure there are no puncture holes, homemade treats from a neighbor you don't really know, etc.

Above all do not reuse any laundry packet containers to recreate a Halloween candy holder or for crafting purposes, this holds true for containers that hold dishwasher packets as well.
Be safe this Halloween! Do you have a tip that hasn't been mentioned? Leave it in our comment section below.
Follow along on their Social Media: Twitter|Facebook
To learn more about the safe and proper storage of laundry packets, watch ACI's PSA video here.

Also if you haven't already; visit ACI's website and take the Key Pledge to a safe laundry room and routine. You'll be automatically entered to win a $2,500 gift card to a laundry room makeover.
*NO PURCHASE NECESSARY. Ends on December 31, 2016 at 11:59 p.m. ET. Open to legal residents of 50 U.S. and DC, 21 and older. Void where prohibited. For Official Rules, go to http://www.keypledge.com/Keypledge/TermsConditions.html