Farming Simulator 2017 has brought around a lot of changes I have been anticipating. I have played Farming Simulator in the past and absolutely adored it! I am a gamer, and so is my entire family. It is something we love doing in our spare time. Usually in the evenings or rainy days when we are feeling particularly lazy. Farming Simulator has been a huge hit in this house.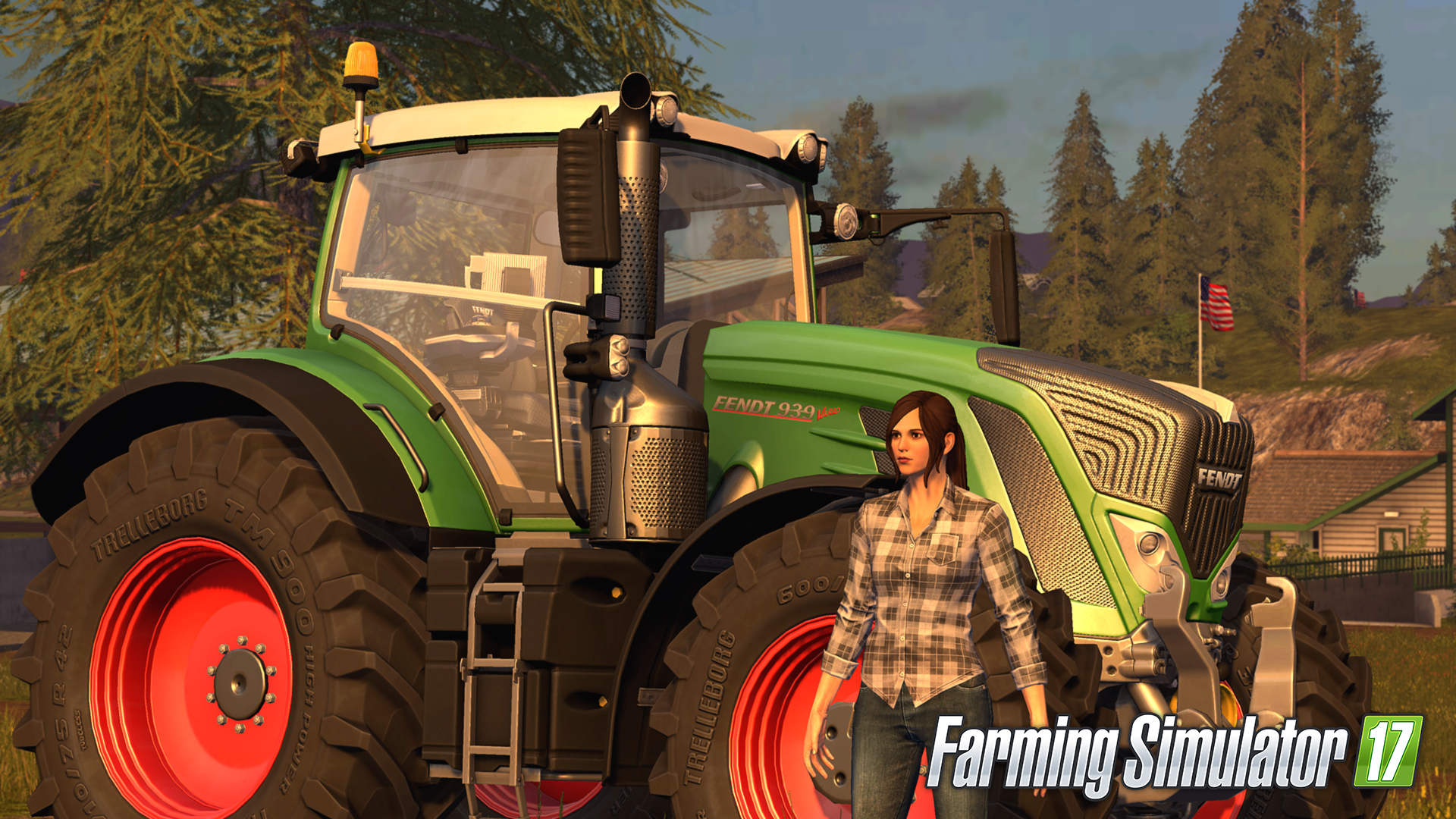 The biggest change that they brought, personally speaking, would be the introduction of female characters! I love games that allow me to play as my own gender and my daughters do as well. It brings a huge sense of realism to the game that submerges me in the game. I know plenty of female farmers and it is great they get a shoutout in this game. The introduction of females is not limited to just your character, but also your farmhands can be female as well. Now both male and female will be able to help you out with all the daily tasks farmers see each day.
In the game you get to raise animals. You can raise chickens, cows, sheep and now you can even raise pigs! Raising animals is a nice break from tending to all your crops, or it could be your main source of income. The possibilities are endless and you get to decide what you want to do. I always loved raising the animals in this game and the pigs are a pretty neat addition.
There are so many new things added into Farming Simulator 2017, it is unbelievable. You also get Sunflowers as a crop this time! They are very realistic, they even follow the sun. Soybeans are making an appearance. I grew up seeing soybeans everywhere and I simply think its a new addition that makes it feel even more home like for me. If you are looking for something that is a green manure crop, you can now try oil seed radish. It increases the next yield by 30%, which is pretty impressive. The last one falls inbetween crops and forestry, poplars. These will give you a plethora of woodchips that can then be used in Biomass Heating Plants.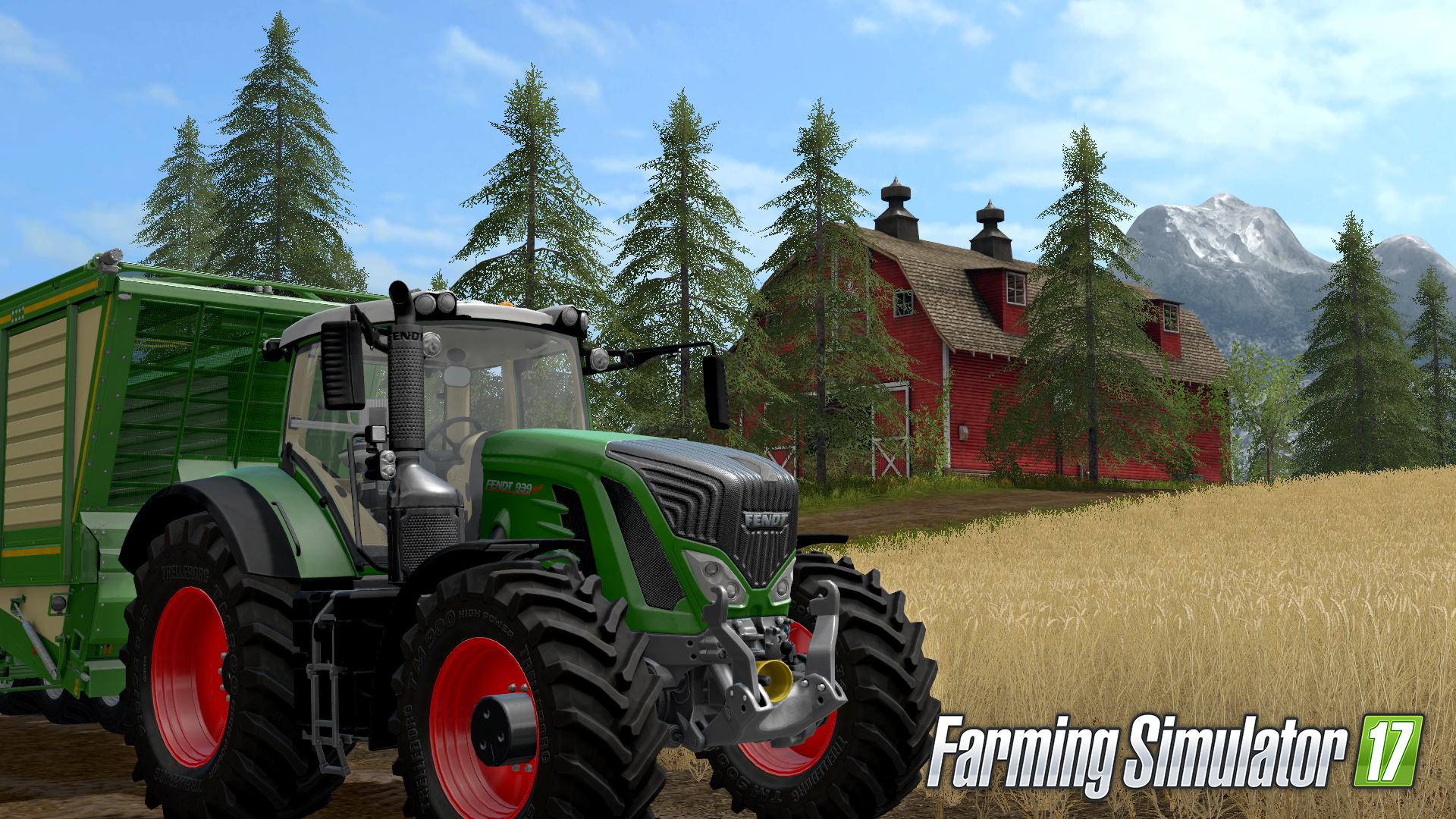 When playing Farming Simulator games in the past, I always had so many different vehicles at my disposal. This time around, they have added even MORE! For the first time they have brought in Challenger, Fendt, Valtra and Massey Ferguson! Now it is even possible to customize some parts of your vehicles. You can change the tires, engines and even other parts of your tractor for certain jobs that need done. If you only need one job done, with the new feature of renting equipment, you can save a lot of money. No need for maintenance or a huge chunk of money coming out of your income. While you are in these vehicles, you can now listen to the radio. There are several channels to choose from & if you are playing on the PC, you can even put in your own MP3 files in the Farming Simulator directory or just listen to your favorite webstation on Farming Simulator radio.
A new feature is available for transportation. You can now drive a train. You own it like any other vehicle, but you have no maintenance fees. You can load up your large amount of goods and ship them anywhere! If you are taking it to another side of the map, you will have to move your goods to another train and then finish the journey. It is a fast fun way to see the environment and sell all the things you worked so hard to grow. Another fun new feature is they added missions! Usually your only option when going to a new field was to buy it, but that can be pretty pricey. Now you can choose to do missions or buy. If you accept the mission all the farm equipment you need will appear and you have a time limit to complete everything. If you run out of time, you fail and do not get paid. If you succeed you get a nice payday. I suggest choosing your missions wisely though, some times are harder than others.
One thing staring at us that I have not mentioned is the enhanced graphics. They have updated their engine and with a technique called Physically-Based Rendering, everything has become more realistic. The lighting is amazing and even down to the vehicles looking like they have come right out of a photo. There is even the new environment available in North America called Goldcrest Valley. It is also the home of the new railway, so that will make it easy to get your goods where they need to go in the always changing market. They have pulled out all the stops to make this a very immersive environment.
I really enjoy Co-op games. You can work together and have a awesome farming community in Farming Simulator 17. This is nothing new, but I thought it was great to point out. On any platform you can cooperatively play with your friends and/or family in a very immersive game. Help each other out with your crops and goof off together singing along to the radio, but maybe that last part is just me and my friends.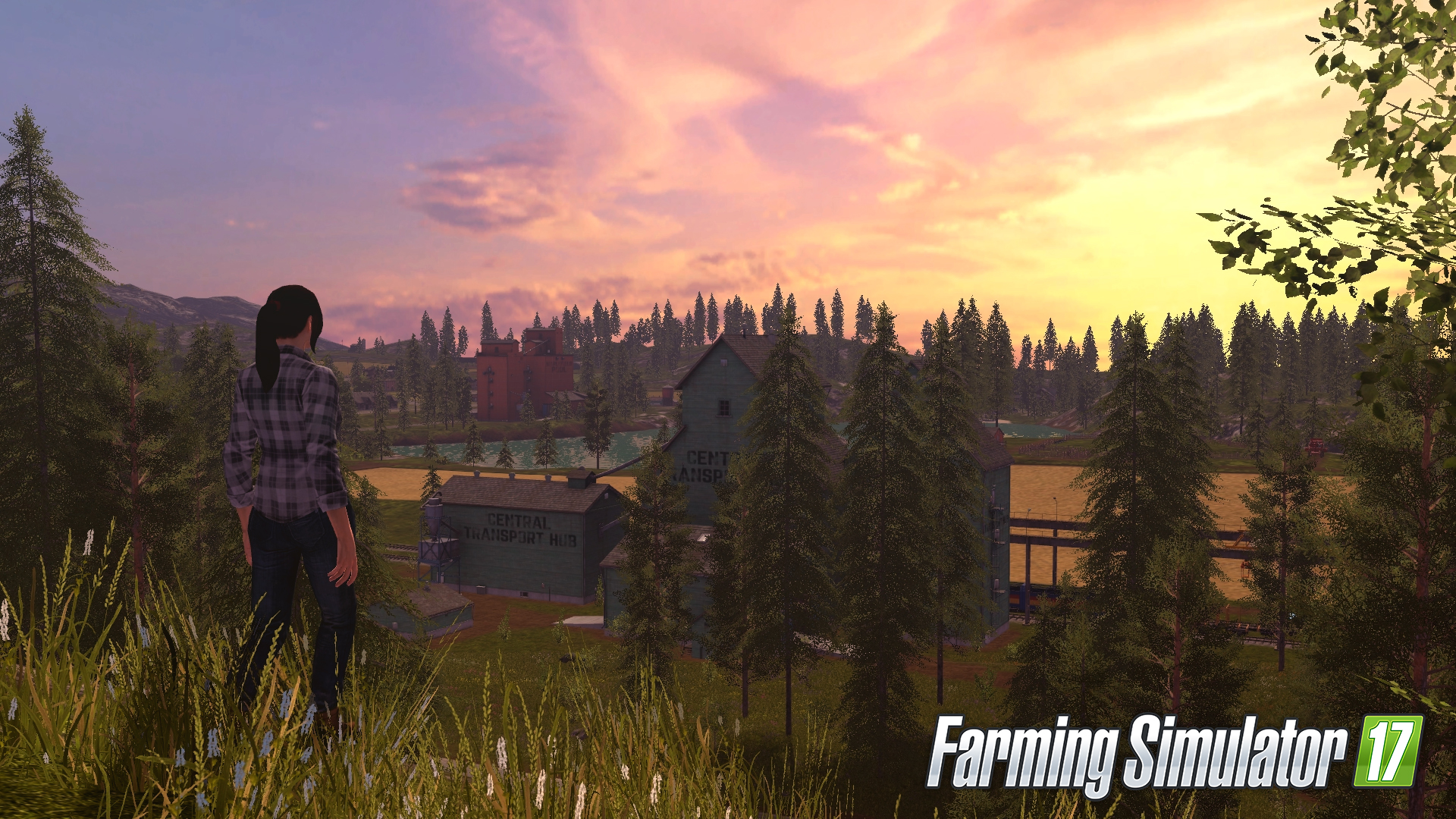 Before I end this article I really want to make sure that I let you all know, mods have been brought to all platforms. You used to only be able to get mods on the PC version, but now if you have a PS4 or XboxOne version, you can get mods too. I enjoy mods to games, changes things up and adds new elements. I love that PS4 and XboxOne are starting to do it too. You can have a lot of fun moding a game, but I really recommend playing it vanilla first before adding all these amazing new changes with mods.
Farming Simulator 17 is a must have for your gaming friends and family this year, and even you. Give them a gift of a completely immersive game that will make them feel like they are really farming. It is fun, engaging and so much attention to detail. It is available now at the perfect time to start your holiday shopping. Happy Farming!
Stay Connected with Farming Simulator: