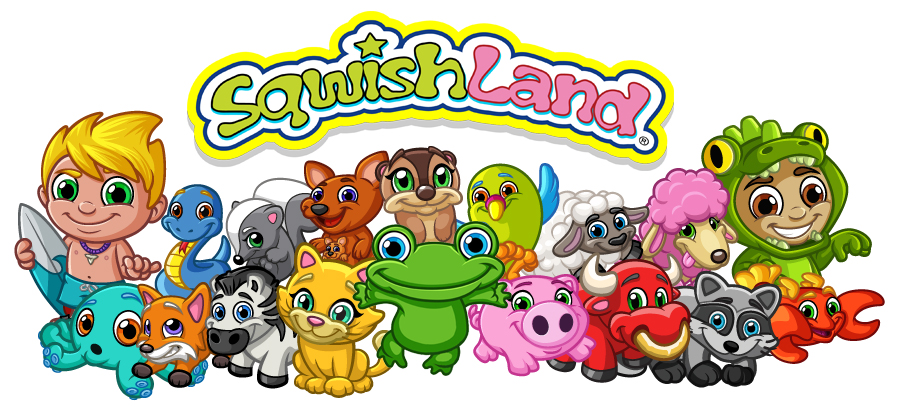 With Christmas coming soon I've already been on the lookout for some fun ideas for my kids! I've been in search of all types of items to buy and of course items to fill their Christmas Stocking. Well, I think I may have found one super cool product that I know my youngest children will enjoy.
It's called the Sqwishland Box, you see Sqwishland is a brand with over 100,000,000 toys sold worldwide. Now these cool, soft and squishy toys started their debut first in a vending machines, now SqwishLand toys are distributed to many retailer all over the United States. After seeing how much fun kids were having with our toys, SqwishLand.com was born!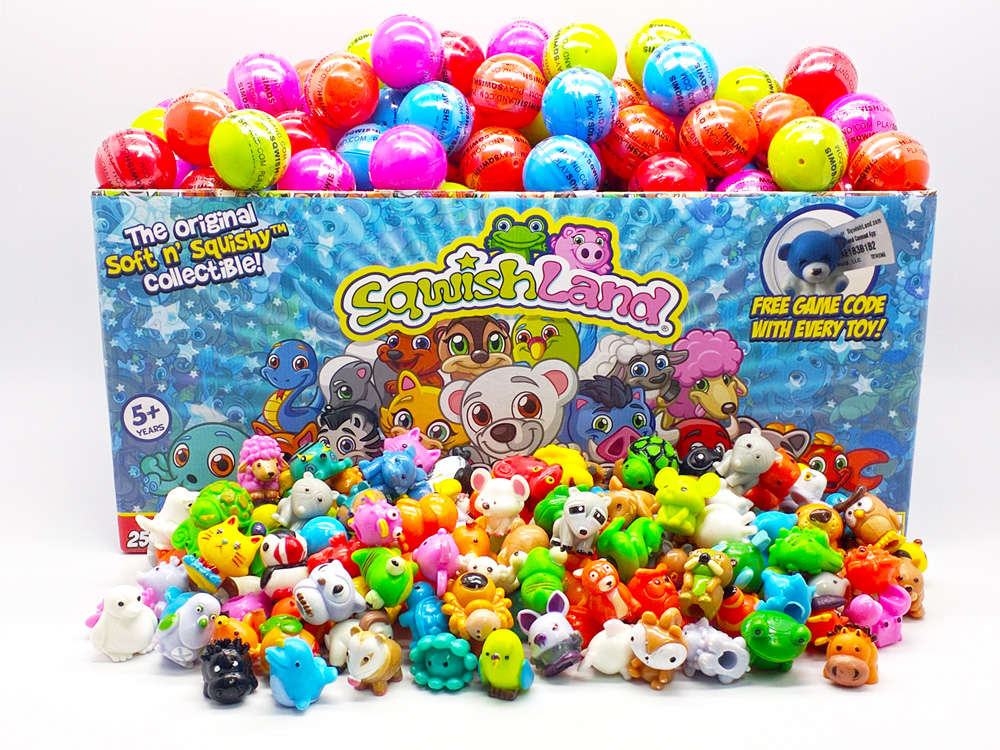 Now Sqwishland is also a safe, virtual world where children can bring their Sqwishlanders to life. Your kids can take care of them, play mini-games, and make friends from all over the world…cool ha! Also keep in mind that each toy purchased also gives them a digital reward code to use in the game. Which will also tie the digital and physical world together.
You can collect them all and also available to your kids are small collector series of Sqwishland packs, Swishbags of 100 count collections or you can purchase a Bulk Box for series 2 that has 250 toys in it, from all the different series.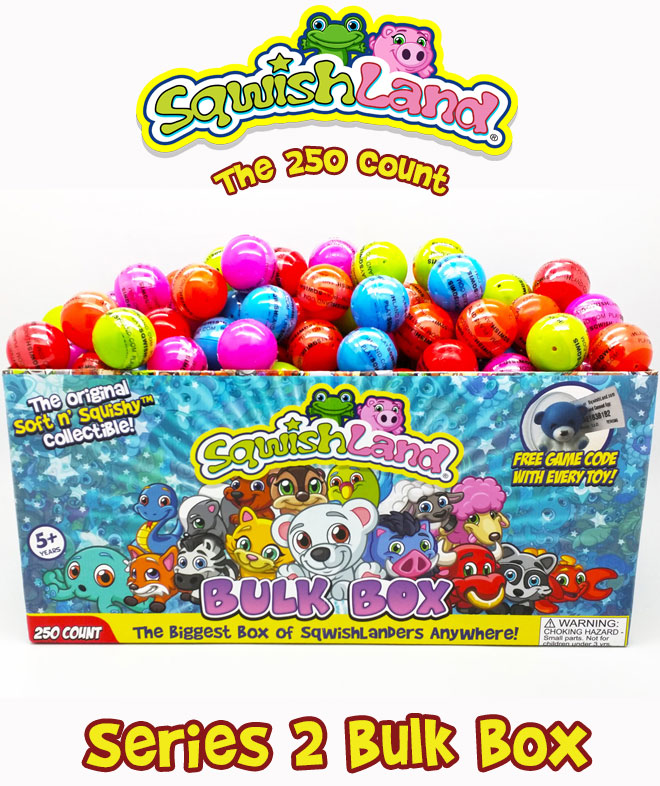 The Sqwishland series includes:
Farm
Sea
City
Forest
Jungle
Polar Swamp
Glow varieties of Jungle, Sea, and Swamp
How cool, they even have a series of glow in the dark ones….oh my kids will definitely love those plus they are individually encased too! The Bulk Box is guaranteed to have multiple ultra rares, crazy rares, and Sqwabbles inside but wait, there's more there is also a free cute SqwishLand Comic Book and Collector's Sheets! Now keep in mind those items are only available for a limited time.
Again, every single ball is unique and comes with a code that your children can use when they play the online game. Your child can then use his or her collector sheet to determine more information about their Soft 'n Squishy SqwishLand!
Well, I don't know about you but I'm sure my kids would love to play with the SqwishLand Box, before long they'll be showcasing their SqwishLands on this cool Collectors Trophy Case like below!
Don't wait, grab your SqwishLand Box so you can wrap and put them away until Christmas!
You can also stay connected to SqwishLand via Facebook |Twitter | ShopSqwishLand