Family day at Cedar Point is always fun!
Using a scale of 1-5 Cedar Point has something for everyone! Even infants! For those of us that love the more daring and aggressive rides, you'll want to look for the number 5 rating thrill rides! One of my favorite roller coaster rides at Cedar Point is the Dragster which rockets from 0-120 mph on the world's first Stratacoaster. My husband and I rode the Dragster and I must say, it was the best ride of our Cedar Point trip! My husband loved it and wanted to go AGAIN! The ride actually happens in a blink of the eye, leaving you with an exhilarating thrill of wanting to do it again, and again! Needless to say, we rode it four times! We also enjoyed the GateKeeper, the Ratar and the new PIPE SCREAM! And that's just a few of the roller coasters we rode and enjoyed! Cedar Point is famous for their thrilling roller coaster rides! We're lucky we only live two-hours from this famous amusement park. We've been taking family vacations at Cedar Point since I was a kid. If you haven't been, then you're missing out on the worlds best amusement park!
Planet Snoopy For The Kiddos!
Planet Snoopy will leave your kiddos in awe! They have the non-scary versions of the big kid rides. For the most part, parents can ride with their little ones. However, there are some riders parents can't ride on due to size restrictions. You're little ones can pilot, drive, captain, and maneuver these rides until their hearts are content. Planet Snoopy is made just for our little ones and will leave your child giggling with joy all day! "Cedar Point has a wide variety of rides for kids of all ages. The rides have been engineered to be just the right size, so many have height requirements to help you pick the perfect rides for your family. Stop by either the Park Operations Office or Town Hall Museum to be "officially" measured. Your child will receive a wristband indicating their height range".
Water Rides!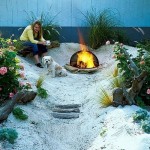 On a hot summer day there's no better way to cool off than a fabulous Cedar Point Water Ride! Thunder Canyon is a tube like ride and it's a blast! You'll go under waterfalls, and EXPECT to get wet! It's a great way too cool off on those hot summer days! One of my favorite water rides is Snake River Falls. " It's a big boat. And a really big hill. Welcome to Snake River Falls, the ride that lifts you up an 82 foot mountain of water, then, seconds later, you drop. An 80 foot, 50 degree drop. The splash is huge, sure to soak you, and any spectators who dare to watch from the bridge. " It's a thrill ride on water! What's not to love?
.
All in all, Cedar Point is a fabulous family-friendly place to visit. Our family had fun. If you decide to go, you'll have a good time Memorial Day Weekend at the #BloggingatCP event. Like I said, if you haven't visited Cedar Point, it's a must for your bucket list! The whole family will enjoy themselves and make lasting memories to share with their friends and family though a lifetime!
Connect with Cedar Point: Facebook | Twitter | Cedar Point