Easily Locate Your Keys with Finders Key Purse

I do not know how many times I have lost my keys in my purse. When I say purse I mean the black hole that I carry around with me everywhere. This is also where the kids put all of their stuff that they decided they couldn't carry around with them after insisting that they would carry them around and not ask me too! I can not stress how dangerous it is not having your keys with you and easily accessible at all times. Whether you are walking from the mall to your car, your car to the house easily being able to get to your keys can be life saving!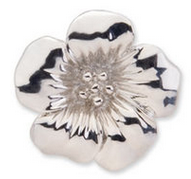 You never know who is following you or lurking around. Being able to easily get your keys, open the door and getting in somewhere safe should be your number 1 priority! I recently had the opportunity to work with Isn't This Clever and review one of their amazing products. I was sent two products from their Finders Key Purse to review in my home free of charge. Finders Key Purse makes it easy to find your keys without having to dig through all of your treasures. Simply hook your Finders Key Purse the the side of your purse and hook your keys. You will be able to easily access you keys each and every time.
Finders Key Purse is available for purchase in many different patterns and designs and includes everything from flowers and butterflies to Collegiate and Holidays! They make the perfect gift for any special lady on your list!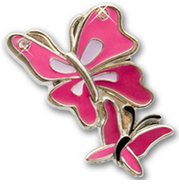 If you would like more information or if you would like to purchase Finders Key Purse, please visit the Isn't This Clever Website. Be sure to stay up to date on all of the latest news and products from Isn't This Clever by following their social media pages on Facebook, Pinterest and Twitter. While you are there, be sure to follow Mom Blog Society on Facebook.
Disclaimer: Mom Blog Society received product free of charge to write our review. All opinions stated in our review are our own truthfully opinion and were not influenced by the sponsor or from getting the review product free of charge. We were in no way compensated for our review or opinion.