Running a business is hard work, but trying to hit a specific achievement or goal within said business is even harder. Getting where you want to go in the world of business is tough, hundreds of new startups fail each year so just staying afloat these days is an achievement in itself. You need to try to stay positive through the setbacks and have the resilience to keep bouncing back and trying again, only then will you really hit new heights. One of the major weaknesses of a business owner is their inability to take or seek help. Help can really make a huge difference, especially when offered from the point of view of an expert who has a lot to offer. Benefiting from expertise can give you an edge over the competitors and even save you money in the long run, outsourced help will really improve your business. This article looks at various forms of outsourced help that could change your way of operation and get you started down a route that leads for heightened success.
Help With Computer Systems
If you run a business out of an office or indeed any location where you use a few computers then you could potentially benefit from external help. Analysts can help you realize exactly what you need to succeed. They can assess your business' needs and work out what kind of equipment and software you need to succeed. By doing this you can save yourself money on needless software add-ons and hardware which can number in the thousands. Overspending can be the downfall of even the most successful businesses. You can also consider ongoing outsourced IT support, the expertise offered means your systems are less likely to go down for whatever reason and also your questions are there to be answered. Having help with it systems mitigate any kind of risk and can help you get up and running again pretty soon after any kind of issue, limiting your downtime and thus limiting your loss of income as a result.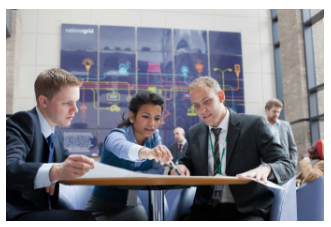 HR Options And Payroll
Many business owners of both small and large companies have little knowledge regarding certain HR policies and payroll. Making sure your workforce is paid on time can be a time-consuming task. But there are external payroll and HR solutions that can do all of this for you. It means you don't have to pay and employ someone to do the payroll for you but outsource it instead, limiting the amount of pension you pay and holiday time you need to offer. It means everyone gets paid on time and the seeds of dissent never get planting as no mistakes will occur. If you pay by the hour they can even help you with your timekeeping to ensure people don't get over paid and to keep track of employee lateness. Not every business owner is a good manager, so if you have issues and think you need to go down a disciplinary route then certain HR companies can do that for you too, taking away the awkwardness of the situation whilst still stamping your authority where it is needed. HR options can really help your business flow in a way better than before. People will get paid on time, people will adhere to the rules and it gives you more of your own time to invest back into the business.
Tax Assistance
Getting help with your tax can be the difference between staying legal or illegal. It is incredibly complicated. You need to work out your tax payments, business tax, NI, VAT, the list goes on. Using an external tax specialist can mitigate all of these issues and stop you being prosecuted or fined. Sure, you will have to pay for the privilege but overall you'll likely save money. You can benefit from them even if you think you're good at doing your taxes. This is because they have extensive knowledge of various loopholes and tax refunds available by your corresponding government. Meaning you could be entitled to more money or are needlessly paying too much money. You don't even need to keep making payments to the specialist, with just one meeting she/he can likely work out whether there is anything you are missing out on.
Accountant
Again, you don't necessarily need one, but if you aren't the best with maths they can help you balance your books. They can take all of your outgoings and income and work out whether your business is tenable over a certain amount of time. Highlighting where you can make changes to increase profit and reduce expenditure. They can really help you get the most out of your business and if you have huge amounts of payments to make or receive they can help you draw up invoices and cheques. A huge bonus for the businessperson who doesn't have the time or indeed the ability to forecast to a high degree of excellence. There is software you can use instead, but nothing compares with benefiting from someone with the expertise and experience to help your business soar.
External Legal Consultation
Using someone who has extensive legal experience as a consultant can be extremely prudent and rewarding. You may be considering making some redundancies or firing a member of staff, but you need to be sure it is legal to stop the backlash of bad publicity and indeed prosecution or lawsuit from the affected individual. A legal expert can help you here, by telling you what is right and what is wrong and stopping you from making any silly mistakes. They can also help if you feel you have been wronged in the world of business and can tell you whether you have a case before you go to court thus saving you money in legal fees.
The ability to seek help may sometimes mean beating your pride, but the diligent business owner will always be ready to accept help from experts who can improve business operation and business finances.