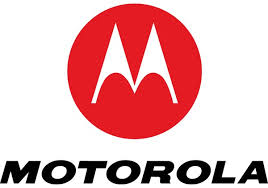 My husband and I purchased a large property about five-years ago. We have 30 beautiful acres of rolling hills and 14 wooded acres. It's just absolutely amazing.We love to go out and explore on the property. We always seem to find something we missed on the last trip around. The wooded area is abundant with raspberry, blackberry, and blueberry bushes. Grape vines, pear, apple, peach and plum trees grow in several different places, and while we knew the property had one pond, we recently discovered a second pond in the woods. We both take our our quads and while we typically start off exploring together, we somehow always end up separated. That's can be a problem we we discover something new and want to tell the other. Typically, we have to start driving around the property in hopes of finding each other so we can share our new discovery. We tried several different types 2-way-radios but for the most part, they didn't have the distance reach we needed.
In addition to our discovery excursions, my husband often works on the farm equipment, or is using the farm equipment. Accidents using farming equipment happen all the time out here in farm country. I'm always worried he will get hurt and have no way to get help. That can be scary for me. Recently we had the opportunity to review the Motorola Talkabout 2-way radio MT350R. Honestly, I didn't hold out hope that they would work any better than any of the other systems we tried. But, I was willing to give them a try. Anything to keep my husband safe while he's farming. And, to my amazement, they work wonderful. They are great for distance, and they are so clear it's amazing. I'm hard of hearing and I can hear my husband clearly when we are talking back and forth.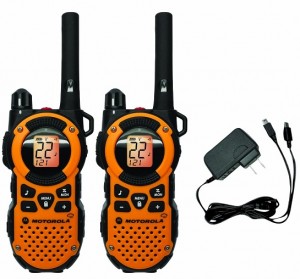 I also love that they are chargeable rather than battery operated. I'm thrilled with the Motorola Talkabout 2-Way Radio MT350R. I highly recommend these to anyone that's looking for clarity and distance in a two-way radio system. Plus with an IP-54 rating, the MT series flaunts its weatherproof ID design making it ideal for protection not only from dust, but from wet weather conditions. In addition the NOAA channels provide emergency alerts including tornadoes, winter storms, severe thunderstorms, flash floods, emergency evacuations and Amber Alerts. And the VibraCall silent vibrating ringer is especially useful for locations where ringing can be intrusive. Overall,the MT350R includes: 2 radios, 2 NiMH rechargeable battery packs, 2 belt clips, 1 Y cable wall adapter with 2 mini-USB connectors, 1 Emergency Preparedness checklist sheet, 1 user guide, 1 accessories sheet.
Buy It: Motorola Talkabout MT350R Two-Way Radios and get ready to experience a new level of clarity with this set! I hope you enjoyed our Motorola Talkabout 2-Way Radio MT350R review.
Connect with Motorola: Facebook
Disclaimer:
This product was received from the Company for review purposes only. All thoughts and words in this post is my own and I was not paid to endorse it. I am only voicing my opinion about this product.