Epicurean Heart of the Kitchen

It is no secret that I love to cook. I especially love to cook from scratch. I recently had the opportunity to work with a great company called Epicurean. Epicurean has created premier cutting surfaces and essential utensils since 2003. Epicurean uses environmentally friendly and durable materials, innovative designs, and superb craftsmanship to ensure that your kitchen utensils will last through years of rigorous daily kitchen use. We were sent a Gourmet Series Cutting Board in Slate to review free of charge. I love how large the cutting board is. It measures 19.5 inches by 15 inches and is 3/8 inches thick! Talk about heavy duty. This is perfect for preparing meals of all sizes. Especially when we have family dinner at my house.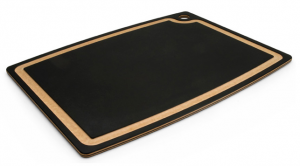 The cutting board is absolutely beautiful and has so many wonderful and necessary features. I love that the cutting board is dishwasher safe. Washing the cutting board in the dishwasher allows me to have peace of mind knowing that it is thoroughly sanitized. One of my least favorite things about cooking is cutting meat or food that has high water content. With my old cutting boards, preparing foods such as meat usually created a huge mess because the juices from the meat ran right off of the cutting board. The Gourmet Series Cutting Board from Epicurean has a juice groove that keeps the juices from running onto the counter, creating a mess. The cutting board is also safe for my knives. Unlike other cutting boards, the gourmet series cutting board allows the knife to slightly score the top. This keeps your knives from getting dull and destroyed. The cutting board is heat resistant up to 350*F. I love this feature because it allows me to use the cutting board as a trivet. Two products in one? Yes, Please!
If you would like more information or if you would like to purchase a Gourmet Series Cutting Board, please visit the Epicurean Website. Be sure to stay up to date on all of the latest news and products from Epicurean by following their social media page on Facebook. While you are there, be sure to follow Mom Blog Society on Facebook.
Epicurean has been generous enough to offer one lucky Mom Blog Society reader a chance to win a GOURMET SERIES 19.5X15 cutting board. Simply enter via the image below. GOOD LUCK!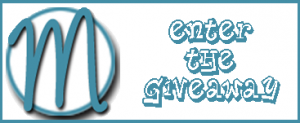 Disclaimer: Mom Blog Society received product free of charge to write our review. All opinions stated in our review are our own truthfully opinion and were not influenced by the sponsor or from getting the review product free of charge. We were in no way compensated for our review or opinion.