Create Beautiful Cupcakes With Bake It Pretty

I love baking. It is one of my many passions. Anyone who bakes will tell you that the first step to making beautiful baked goods is having the right tools. While you might think it can be expensive to purchase the right tools it really isn't. Make sure that when you are shopping you remind yourself that spending a little more on high quality products now, will save you from having to spend more money replacing tools later. That is one of the reasons I love the next company we worked with. You can get some of the best products on the market without having to go broke in the process.
I recently had the opportunity to work with a very special company called Bake It Pretty. Bake It Pretty has all of the necessary supplies that bakers need to create beautiful and special baked goods. I had the pleasure of reviewing not one but two of Bake It Pretty's high quality products. I was sent the Best Ever Cupcake Icing Kit and cupcake liners. The girls love baking with me and well the boys love eating the finished product. I guess you can call them our official taste testers and judges.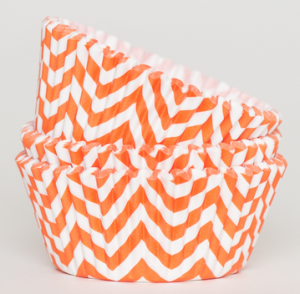 Let me first tell you about the cupcake liners. Bake It Pretty has a huge selection of cupcake liners. The have several different colors and patterns to choose from making it easy for you to match with your party decor or theme. They even have foil cup cake liners. Bake It Pretty cupcake liners are brightly colored. If you are anything like me, you have noticed that not all cupcake liners are created equally. I am rather picky when it comes to cupcake liners. After all, Cupcake liners hold it all together. I admit that I have purchase cheap liners in the past. I wasn't trying to save money but rather time. I was shopping at my local dollar store and saw some really cute pattern liners on the shelf and thought the kids would love them. After baking with them I wasn't so happy. The cake stuck and adhered to the liners making peeling the liners off without destroying the cupcake impossible. I also noticed that those bright colors that I loved about the liner that made me purchase them had faded and weren't as attractive. That wasn't the case with our Bake It Pretty cupcake liners. The cupcake liners did not fade even when I used chocolate batter. I love how the colors and patterns stayed just as bright after baking as they were before baking.

The Best Ever Cupcake Icing Kit from Bake It Pretty is a must have for any baker. My favorite part about the icing kit is that it is very high quality and affordable! I have to say that the icing kit makes decorating cupcakes a breeze and cuts time in half drastically. I used to hate baking for the kids classes because decorating each cupcake with the traditional cupcake frosting tub and butter knife was messy and time consuming. I love how the jumbo tips show detail and "personality" to the cupcakes.
The Best Ever Cupcake Icing Kit includes all of the following:
Round Tip
Star Tip
Closed Star Tip
French Tip
Super Star Tip
One 16″ pastry bag made of lightweight, double-coated polyurethane with a reinforced bottom, stitched border and hanging loop.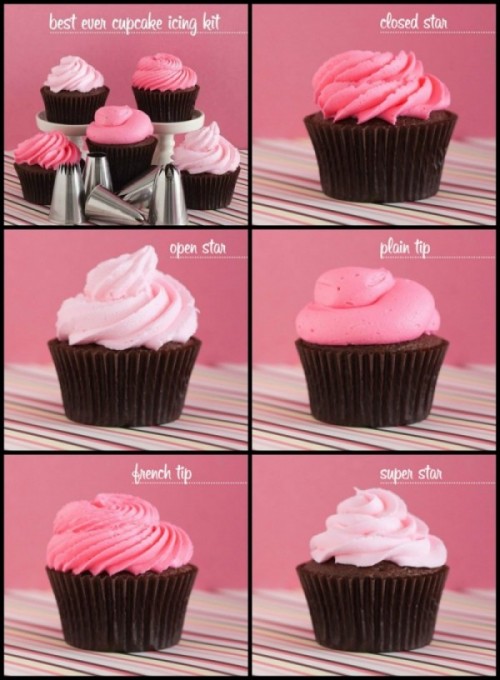 If you would like more information or if you would like to purchase a , please visit the Bake It Pretty Website. Bake It Pretty offers a flat rate shipping charge of $5.95 on all orders over $50.00. (US orders only.) Be sure to stay up to date on all of the latest news and products from Bake It Pretty by following their social media pages on Facebook, YouTube, Flickr and Twitter. While you are there, be sure to follow Mom Blog Society on Facebook.
Disclaimer: Mom Blog Society received product free of charge to write our review. All opinions stated in our review are our own truthfully opinion and were not influenced by the sponsor or from getting the review product free of charge. We were in no way compensated for our review or opinion.