You've arrived in Nogginsland!
Well – not really – but we loved the tagline so much we had to use it to introduce you to Nogginsland, a place where children's imagination can run wild and be free. Doesn't that sound like a wonderful place to visit? Noggins, who come from Nogginsland, are fun, playful, and have a habit of helping their little friends pick things up, hold things the right way, or use things, like scissors, the right way. We have been introduced to Nogginsland and their sweet little Noggins, and we think their ability to inspire kids to play, learn, and grow is an idea worth sharing!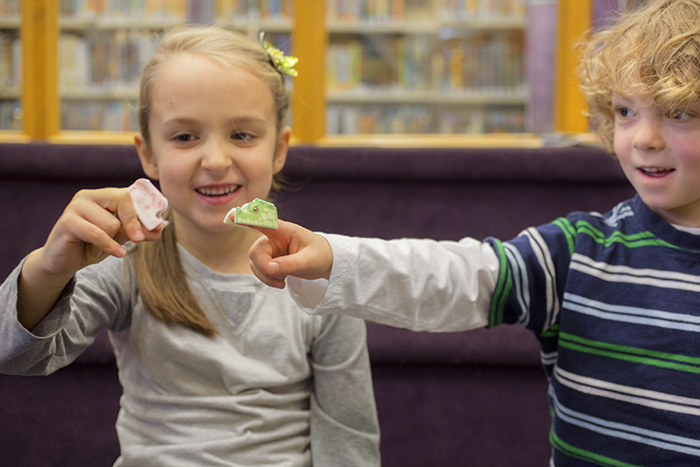 When you have a preschooler who is learning to write their name and their letters, use a pair of scissors, or other things of that nature, sometimes they get discouraged by their less-than-perfect motor skills. They know it doesn't match what they are seeing and sometimes they can get frustrated. That frustration along with the observation that many children were positioning, grasping, and ultimately using scissors incorrectly, is what led to the development of Noggins!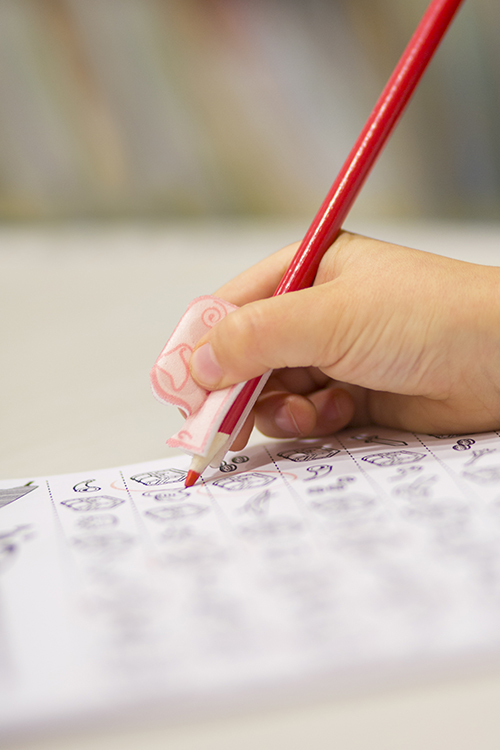 Nogginsland products are dedicated to the development of fine motor and visual motor skills through play. The Noggins are small, repositionable foam stickers that can be used on pencils, markers, scissors and even fingers! They have various adorable character faces that kids will love. They are play-centered and are used as an educational tool in the development of fine and visual motor skills. They add some fun to play and practice time – and help your kids develop those skills without even realizing it.
Here are some other tips, where you can add in your Noggins, for making practice time a positive and fun experience!
Use a Baking Sheet for Textured Play
Use a variety of materials contained in a baking sheet. Put a Noggin on a paintbrush, and make letters, shapes, and artwork, then simply smooth out it again and start fresh! Use cornmeal, play sand, or shaving cream, and when you put it in a cake pan, it contains the mess. The more extensive "slate" means they can make their letters big, so they are learning the shapes and the how-to-write without worrying about lines on a paper. One skill at a time makes it more achievable for them.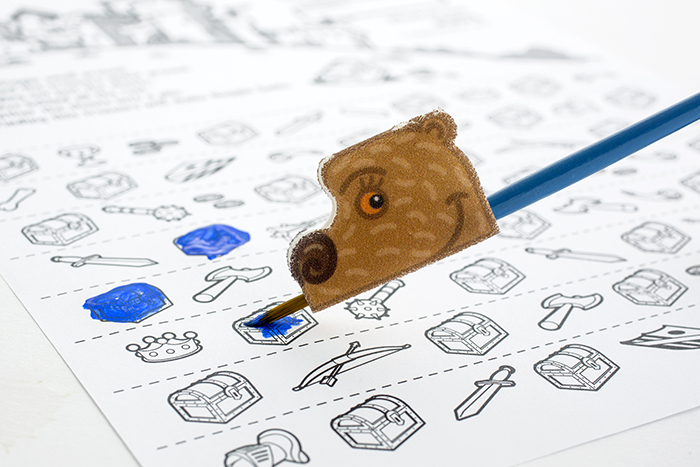 Cutting and Pasting is Excellent Fine Motor Skill Development
Learning to use a pair of safety scissors to cut out shapes, is a great way to teach fine motor skills and muscle development in their hands and fingers. These skills enable more difficult skills down the road. Make scissor time more fun with one of the Nogginsland reusable stickers that kids adore using!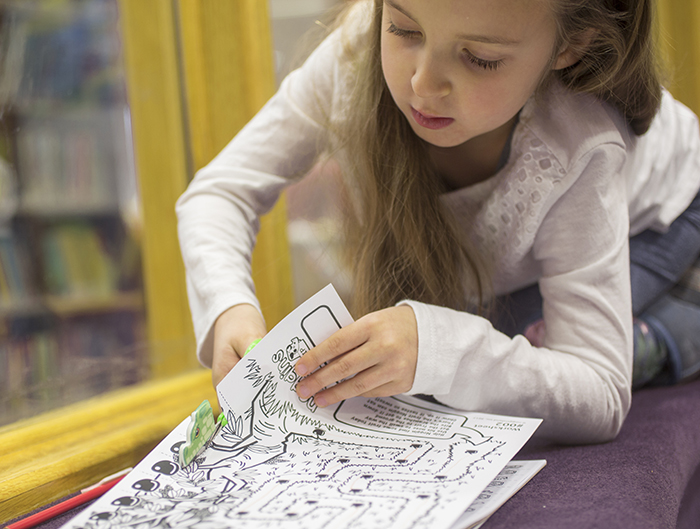 Coloring Pages and Mazes
My kids loved coloring pages and they would be even more fun dressed up with a Nogginsland Noggins character. You can take coloring to the next level with simple maze puzzles as well. Mazes require not only fine motor and pre-writing skills keeping the coloring line inside the line of the maze, but also takes some strategic thought as well because the students have to think through their options to find the correct solution. It's a win/win for preschoolers to practice maze and coloring pages.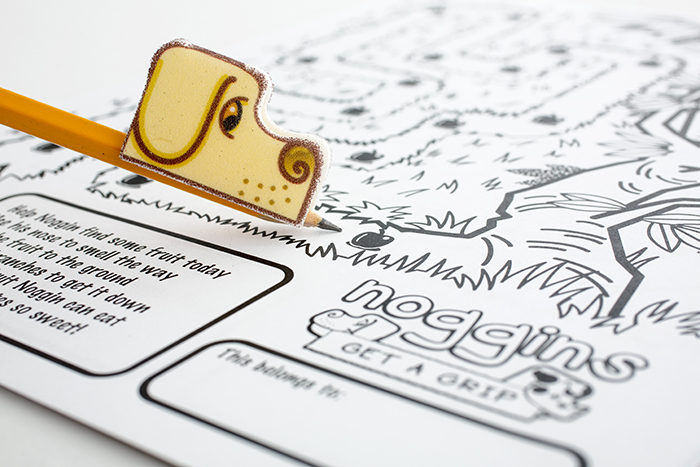 The Noggins come in 2 different packages and are very affordable (don't forget to enter to win a set of your own!)
The Noggins Starter Set includes:
• The Noggins – There are four adorable and awesome Noggins.
• The Manual – This 30-page instructional booklet includes all information related to the use and care of Noggins and their associated accessories. There are directions related to the worksheets, the language, and usage of the stickers.
• The Worksheets – Four sets or four different worksheets are included as a 16-page activity pad with removable sheets. These worksheets are specifically designed for use with the Noggins, and offer fun and entertaining, but also developmentally and educationally sound activities for children.
• The Briefcase – This non-woven carry-all will keep your Noggins and accessories safe and organized.
The Noggins Sticker Set includes:
• The Noggins – There are four adorable and awesome Noggins.
It's important for preschoolers to begin developing fine motor skills in preparation for learning to write during their school years. But that doesn't mean it has to be a hassle or frustration! With Nogginsland products and some creativity and encouragement from a loved one, preschoolers can have a playful time every learning time.
Enter to win your OWN Noggins Starter Kit today! We will pick 2 winners at random, each winner will receive one Noggin Starter kit. Good luck!