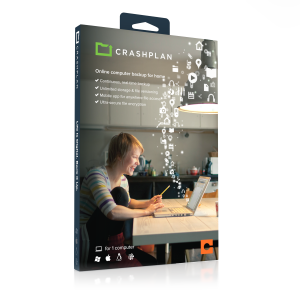 Life happens. You can have the best antivirus installed and then a new bug strikes. Or you can simply have a toddler who loves to play with your laptop and other devices… and throw it sometimes. Whatever it is, it happens sometimes that something destroys your files. I remember that time my friend accidentally formatted my memory card, and all my photos from my travels in England and France were gone in a moment…
Since then, it is extremely important to me to back up every single photo I have. I also do graphic design work, and losing that can be heartbreaking. While I often "intend to" back things up, I simply forget. It's a pain to have to move things to files, and then remember to do a copy and not a "move" so that I also have it stored locally.
That's where Crash Plan comes in. They automatically back up files and photos so that there are no heartbreaking losses of hours of work, or months of family photos. Their cloud options have no limits! That means that no matter how many photos you have, you can keep backing up without getting a message that you're out of space. They also allow all file types, which means that I can back up my heavy duty graphic design files as well!
Crash Plan offers three types of plans:
A local plan that backs things up to a designated hard drive, or another computer. This option is free!
An individual plan that provides unlimited cloud storage. It offers continuous file backup, plus access to these files from your mobile device. It's compatible with your Android, iOS, and Linux devices. This option starts at $3.96 a month
A family plan adds in more computers so your whole family can back things up! This plan starts at $8.96 a month and also has no limits!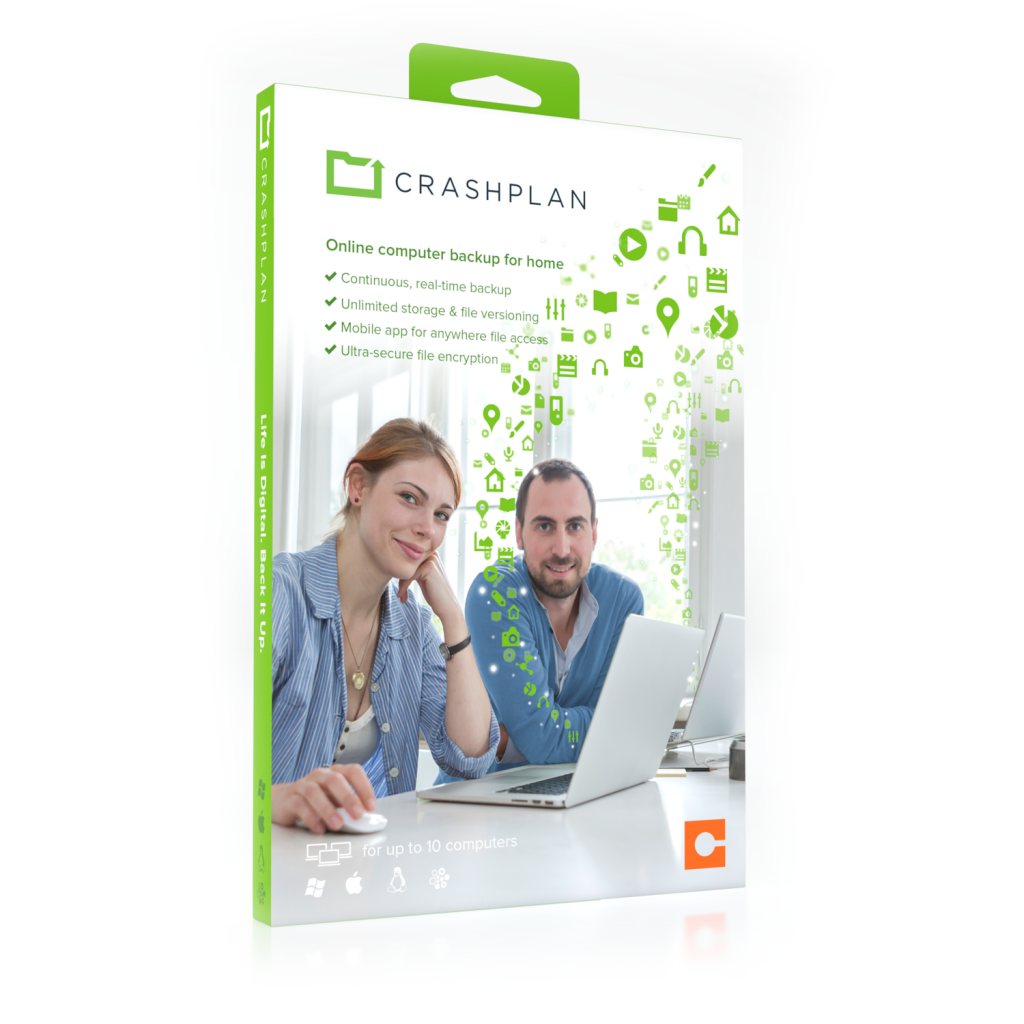 I'm always worried when backing things up about the security. I mean, it's kind of scary having so many personal photos stored online. I know many backup and share programs are not well secured. With Crash Plan, I can rest assured that everything is properly encrypted so that even the government can't access it!
"CrashPlan subscribers can surround their digital life with 448-bit encryption, including a private key option. This rare combination of security measures creates a virtually impenetrable "force field" around your data. What's more, we've taken extra steps to ensure our data centers comply with military-grade security standards and conform to industry best practices for power redundancy, cooling and fire protection."
Crash Plan can back up up to 10 GB of information per day. That means that you can backup an average of 6,800+ photos from your camera phone (at 1.5 MB per photo) or 1024 photos from a DSLR camera at 10 MB per photo. That's a lot of photos – more than I can even take in a day! There's no great feeling like knowing you have all your holiday photos secure!
I'm so excited to be using Crash Plan. I know that it will store even the huge photos I take with my DSLR camera and the massive multi-layer graphics I like to create. I can't believe I've gone so long without it. I'm glad I will no longer run the risk of losing a whole vacation's worth of pictures.
Connect with Crash Plan and Code42: Website | Facebook | Twitter