Crane Train Ultrasonic Cool Mist Humidifier
Disclosure: I got this product as part of an advertorial.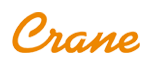 I love keeping my kids healthy. I never knew all of the health benefits that owning a humidifier had, until working with our next company. We recently had the opportunity to work with Crane USA and review one of their Cool Mist Humidifiers. We were sent a Crane Train Ultrasonic Cool Mist Humidifier to review in our home free of charge. It matched perfectly with Cheyenne and Irvy since they both love trains.
The best thing about Crane Humidifiers is that they have a full line of Adorables Humidifiers designed with kids in mind. They are fun shapes that are kid friendly and familiar instead of intimidating like medical looking ones. With over 10 different designs to choose from it will be easy to get your child a humidifier that matches their personality or their room decor. One of my favorite features about the Crane Train Ultrasonic Cool Mist Humidifier is how quiet it is when it is running. You can barely hear it, making sure not to interrupt your little ones sleep.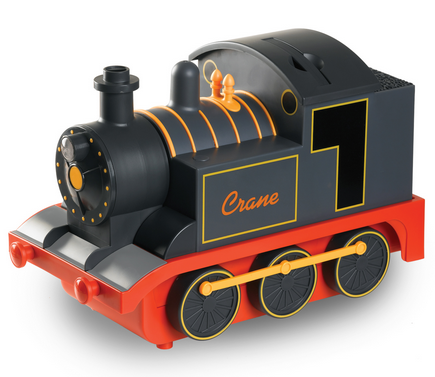 Pediatricians recommend Crane Humidifiers for several reasons. Pediatricians like that Crane humidifiers is a cool mist opposed to warm mist. Warm mist boils the water which could result in your child getting burnt if it spills. Crane Humidifiers are a mist opposed to droplets of water. This is important because droplets can land on carpeting resulting in high probability of mold. Crane does not require a filter. Pediatricians do not like filters because they think that the parents will forget to change the filter and end up causing more harm by putting bacteria into the air.
Crane Humidifiers run on just a one gallon water tank and can run for up to 24 hours. and they have auto shut off. Be sure to change your humidifier's water once a day to ensure that your are putting fresh mist into the air, however if you do not refill the water tank until the water runs low it has an auto shut off that will shut off the humidifier preventing it from running damaging the machine or making it unsafe. Pediatricians like 1 gallon tanks because after two days the tank will have to be emptied. Less chance of sitting water for days in water tank which could breed bacteria.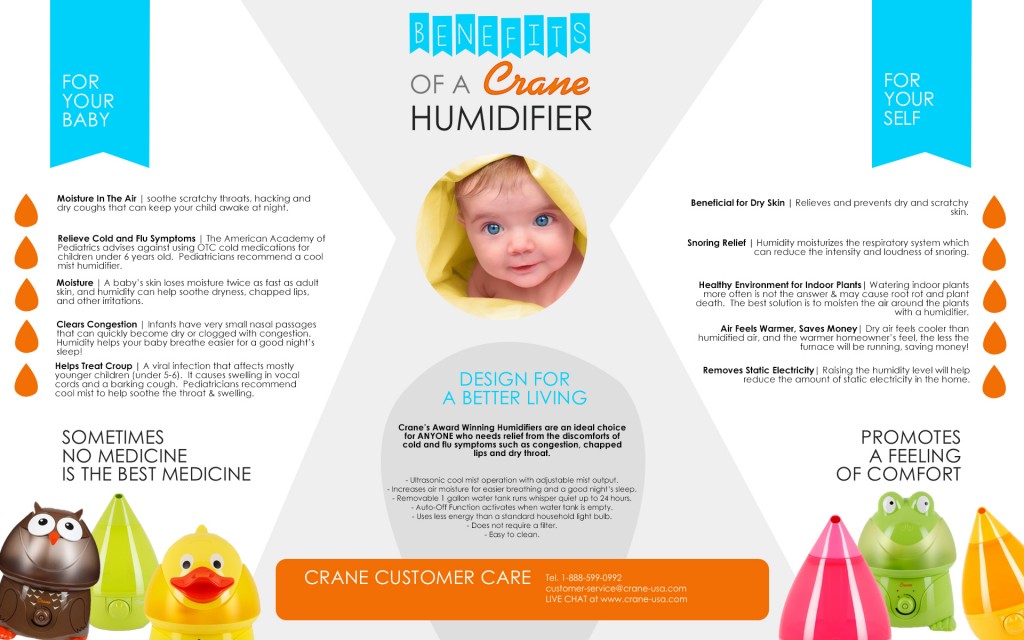 Crane humidifiers are easy to clean. The best part about Crane Humidifiers is that they don't have any complicated removable parts that can create bacteria build up. When I change the water I just add 2 T of white vinegar to ½ tank of water into water tank and same with the water basin. Shake and let sit for 20 minutes and then shake rinse.
If you would like more information or if you would like to purchase a Crane Train Ultrasonic Cool Mist Humidifier, please visit the Crane USA Website. Crane Humidifiers are extremely affordable. Crane Humidifiers are available for purchase at Target, Babies R Us, Bed, Bath and Beyond as well as from the Crane website. Be sure to stay up to date on all of the latest news and products from Crane by following their social media pages on Facebook, Instagram, Pinterest and Twitter. While you are there, be sure to follow Mom Blog Society on Facebook.
Disclaimer: Mom Blog Society received product free of charge to write our review. All opinions stated in our review are our own truthfully opinion and were not influenced by the sponsor or from getting the review product free of charge. We were in no way compensated for our review or opinion.
I received one or more of the products mentioned above for free using Tomoson.com. Regardless, I only recommend products or services I use personally and believe will be good for my readers.