If there's one thing I've learned as a mom, it's that kids pick up things much quick than us adults. And because of their quickness to learn new things I try to teach my kiddos as much as I can while they are still in that great learning stage. LittlePim has made my life easier than they could ever imagine. I've been wanting to teach the kids a second language, the problem is, I only speak English.
LittlePim has established an amazing opportunity for me, my kids, you and your kids and anyone interested in learning a second or third language! I personally selected Spanish for a couple of different reasons, the first being that it's the second most spoken language in the USA. The second reason is that we plan to vacation in Mexico next year and the idea of being in a foreign country with my little ones that would otherwise be unable to communicate should they become separated from us is deathly terrifying to me.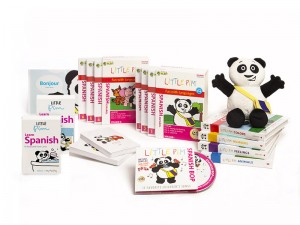 The LittlePim Complete Spanish Set Includes:
Six (6) videos: Eating and Drinking; Wake Up Smiling; Playtime; In My Home; Happy, Sad, and Silly; I Can Count! (digital or DVD)
Four (4) Little Pim books: Colors; Feelings; Animals; Numbers
Two (2) Sets of 45 flash cards.
One (1) 15-song Spanish Bop compilation (digital or CD)
Plush Little Pim panda toy
Little Pim Poster
You and your child will learn numbers, food and drink, counting and a whole lot more in both Spanish and French! Their videos are perfect for the kids too. They never get tired of watching them and they never get tired of learning from them. LittlePim learn a new language from home is also perfect for those that homeschool too!
Take a look at this adorable Spanish learning video.
Share your thoughts with us on Twitter
"Little Pim: Fun With Languages series is winner of 25 consumer and educational awards including the 2012 National Parenting Center Seal of Approval, 2012 Dr Toy Best Children's Products, 2011 Tillywig Brain Child Award, Dr. Toy 2011 Best Vacation Products, 2011 National Parenting Center Seal of Approval, Dr. Toy 2010 Best Audio Visual Award, Parent-to-Parent Adding Wisdom Award, the Creative Child 2010 Media of the Year Award, iParenting, Parents' Choice, and the AEP Award".
Little Pim has graciously offered to give a huge 20% discount on any Little Pim products. Please use code LPHOLIDAY when checking out at their website.
You can also find Little Pim Spanish, Chinese, and French Discovery Sets in Toys R Us stores nationwide.
LittlePim has been generous enough to offer one lucky Mom Blog Society reader a chance to win a Complete Spanish Set by Little Pim. Simply click the image below to enter via the Rafflecopter. GOOD LUCK!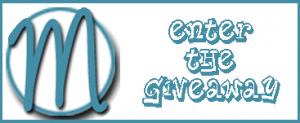 Disclosure: I received a free product from the sponsor to review. I received no monetary compensation and my opinions are my own and were not influenced by the sponsor.