Disclosure: This post was sponsored by Chloraseptic®
Be Sure to Add Chloraseptic® to Your Spring Break Packing List
It may still be cold in certain parts of the country, but luckily, warmer weather is just around the corner. If you're like my family, you always welcome a week or two of a warm weather getaway while waiting for spring to fully arrive.
Being a Florida native, I decided to take the kids back home to visit friends and family for our vacation last year. I've lived in Ohio for a while now and could always use an excuse to visit family – it's just a bonus they happen to live in the sunshine state!
My family is big on the outdoors – picnics in local parks, swimming at the beach, strolling down nature trails and backyard BBQs. The problem is the outdoors and I don't play well. It seems that the moment we cross the Florida state line, I begin to experience uncomfortable sore throat, followed by continual coughing and sneezing.
The only good thing about my predictable allergies is knowing exactly when they're going to flare up. That's why I always make sure to pack my essential Chloraseptic® products before I head down south. They offer relief that can last up to four hours. So, instead of being miserable, I can enjoy all that our trip has to offer.
Out of all the products, the Chloraseptic® Cherry-flavored Sore Throat Spray is my personal favorite – it's always at the top of my packing list when I travel. As the #1 pharmacist recommend brand for sore throat liquids/sprays, I know the product is going to target where it hurts, when it hurts.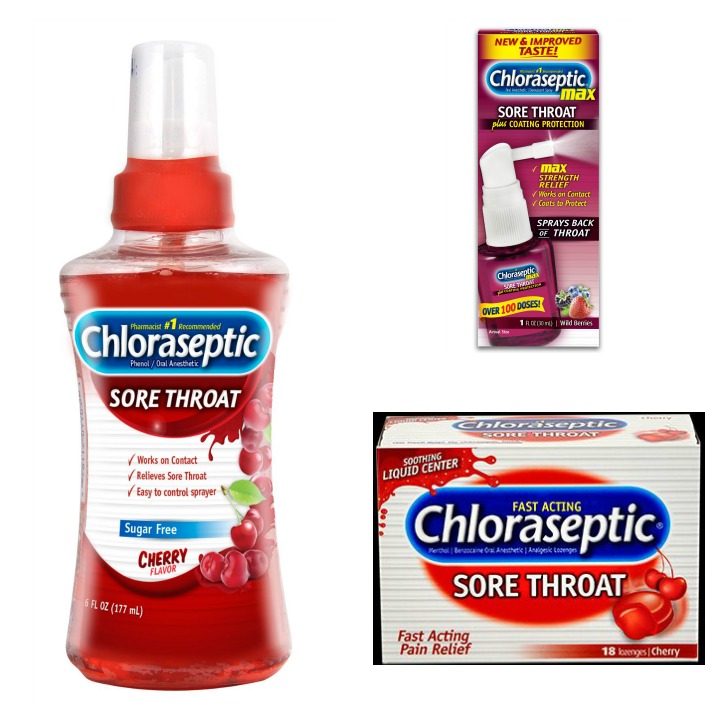 For those of you who prefer lozenges, the MAX Wild Berries and Cherry flavored Sore Throat Lozenges are perfect for tucking away in handbags or backpacks. Should I run out, they are readily available in just about all drug stores, grocery stores and large department stores.
I'm headed back to Florida this week and will be in Myrtle Beach in May. I've already made my list, packed my bags and I'm ready to go. Check out my packing list essentials below!
My Spring Break Packing List Starring Chloraseptic®:
Prescription medications, small first aid kit and Chloraseptic® lozenges and sprays in the flavors that you and your family love
Lightweight clothing that can be layered, bathing suits, comfortable walking shoes, sandals and/or flip-flops
Cosmetics, personal toiletries, bug spray/wipes and sunscreen…lots of sunscreen
Camera, accessories and all tech charging cords
If your pet is coming along – food and water bowls, treats, copy of vet records/vaccinations, favorite toys, extra leash and collar
Important phone numbers and contact information, insurance cards