Disclosure: I received the books mentioned in this post in exchange for my honest review. All opinions are my own.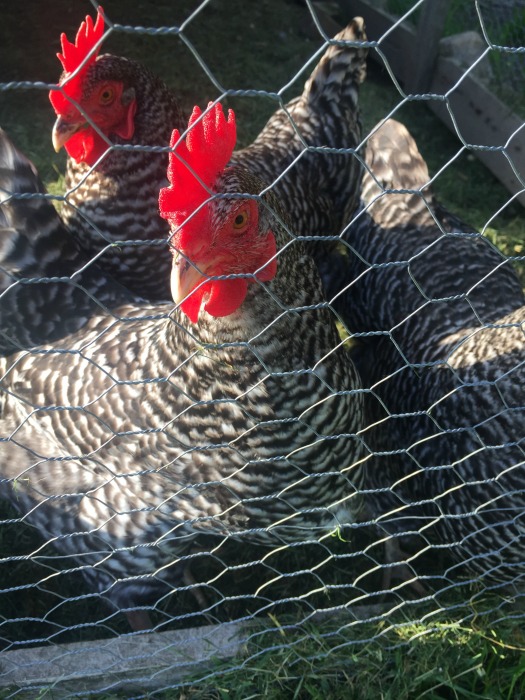 Even though I will admit chickens make me a little nervous, my Mom loves hers. She has had them for a few years now and they are like her own little babies. She has Barred Rocks and I will say I think they are beautiful. She has raised them since they were just baby chicks. So when I heard about these great books I just had to get them for my Mom.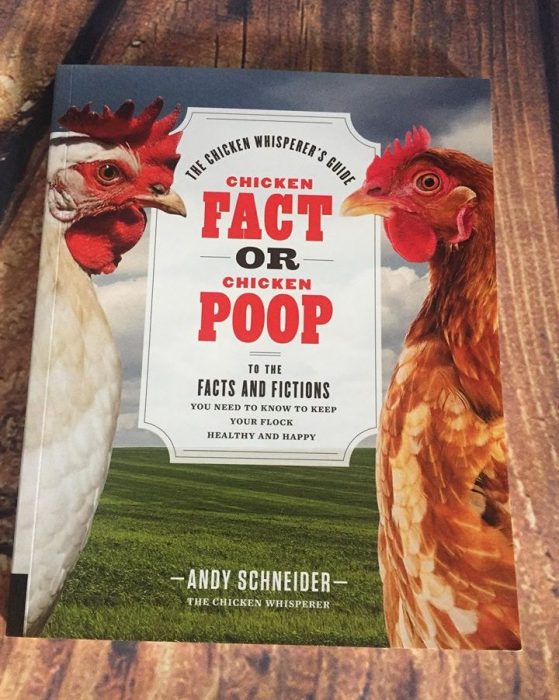 The first book we have is Chicken Fact Or Chicken Poop: The Chicken Whisperer's Guide to the Facts and Fictions You Need To Know To Keep Your Flock Healthy and Happy.
This book is a science-rooted, fact-based, and study-reinforced manual designed to help you weed through the facts and fictions about your flock.
Those who raise chickens have more information available to them than ever these days. This makes it harder to know if you are reading facts or as they say "just plain chicken poop". You will find that Andy Schneider who is deemed The Chicken Whisperer has a knowledgeable team of top chicken experts who will help you sort through the common facts and non-facts about how to keep your chickens happy and healthy. Topics that are included are nutrition, parasites, trauma, medication, human health as well as predators. You will be able to learn everything you need to know and didn't know about your backyard and/or urban chickens.
You can purchase it from Amazon (not an affiliate link) here.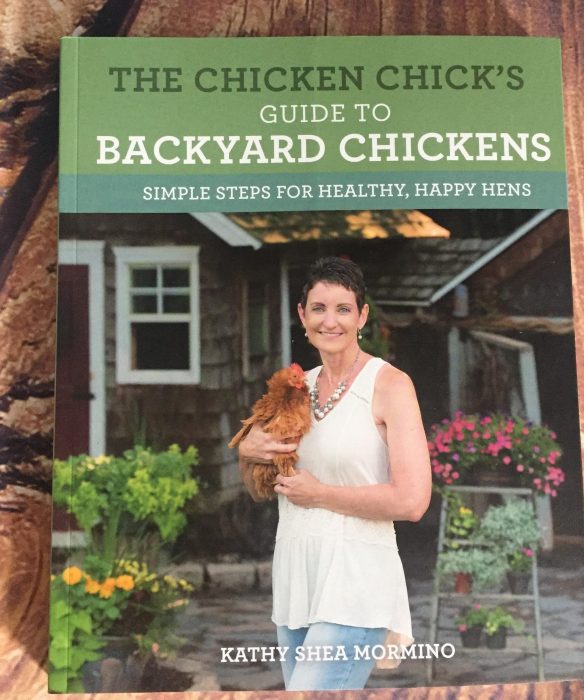 The second book I received is The Chicken Chick's Guide to Backyard Chickens: Simple Steps for Healthy, Happy Hens.
If you are a chicken enthusiast you have probably heard of Kathy Shea Mormino who is internationally known as The Chicken Chick. She has millions of fans around the world and brings information and a fresh perspective on raising backyard chickens. She is an attorney by day and is the founder and one-woman force behind her very popular and award-winning Facebook page and blog, The-Chicken-Chick.com.
You will enjoy learning from her years of hard-earned experience and many collaborations with poultry veterinarians, professors, and nutritionists. She provides simple steps to care for these uncommon pets.
Kathy's personality permeates the book as she guides the newbie, veteran, and would-be backyard chickeneers alike through all aspects of small-flock care—from getting into the hobby to housing, feeding, egg production, health, and much more. The result is accurate information presented in the fun and abundantly illustrated format that Mormino has delivered on her blog for years.
You can purchase Kathy's book on Amazon also (not an affiliate link) here.
The last book I received was Epic Eggs: The Poultry Enthusiast's Complete and Essential Guide to the Most Perfect Food.
This isn't a typical egg cookbook or guide to raising chickens, Epic Eggs takes a deep dive on the eggs themselves and tells you how to raise birds that will produce the best eggs you've ever seen.
It may be true that most poultry found on small homesteads or in backyards especially are viewed as pets, but they are inarguably pets with benefits–namely eggs. In Epic Eggs, homesteader and writer Jennifer Sartell looks at the eggs of the most common types of poultry you'd find in your backyard: chickens, ducks, geese, turkeys, guineas, and quail.
But don't worry this isn't an egg cookbook nor a guide to raising poultry. Jennifer goes into the eggs themselves and explains everything you need to know about them.
Jennifer will show you a variety breeds of birds, and what sizes, shapes, and even colors of egg they produce; from white to blue, brown, chocolate, olive, and speckled, plus heritage breeds and how to breed for specific colors.
The photos in this book are fantastic color photography of eggs and their birds, Epic Eggs goes on to address how to optimize living conditions and diet for the healthiest and most-flavorful eggs, the process of grading and storing eggs, and the eternal washing debate. There's also discussion of nutrition, baking, cooking, preserving, pickling, and dehydrating. The book ends with advice for homesteaders looking to create business plans and a section on troubleshooting. You can purchase this book from Amazon (not an affiliate link) here.