New Try! Electric Height Measurement by LovePop – the First Movable, Creative Height Measurement.

How do you measure the heights for your kids?
I am shocked because I have never measured my kid's height at home before. I just took them to health examination anniversary and measured the heights casually.
As kids growing up, the chances to health examination anniversary become fewer and fewer. Parents will start to worry about how tall their children are. At that time, measuring their heights becomes an important thing.
Imagine if there is a good helper of measuring heights that will be great! I found an interesting product recently which I can measure heights easily — the cute and useful electric height measurement.
Now let me show you, there are 3 items of LovePop Electric Height Measurement.
The packing box is so cute. You can open or close the box easily because there is a magnet on the side. It is convenience to store.
About the items, there are Bear, Football, and ChuChu. Each of them is cute, delicate and lovable.
LovePop ChuChu Jump Electric Height Measurement —
My kid prefers the Football item so I will introduce this one in the following. The using method of the other 2 items is the same.
The recording card matches with similar subject and you can write your height on it. By the way, I guarantee the instruction is easy to understand.
To compare with my hand, the whole electric height measurement is like that. It is very delicate.
And it is sweet that the product comes with a doorstop!
Remember you have to put the battery in the product before using it.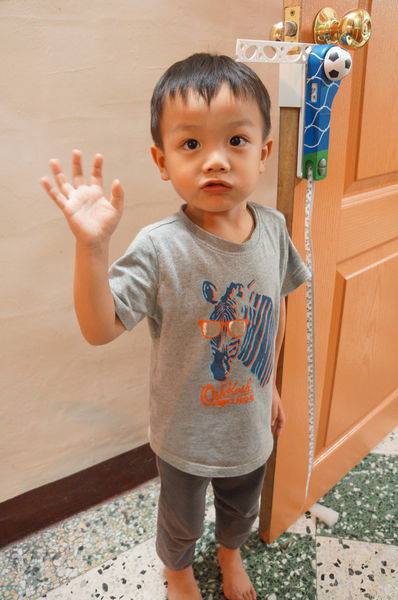 I tried a different relative position that electric height measurement to the doorknob. I let my kid stand on a chair and I put the measurement higher than the doorknob. I can use the measurement easily regardless the location such as by the doorknob or higher than it. Their locations are closed but they do no influences on each other. I think it's really considerable design. After you adjust the measurement to appropriate height and let the ruler touches your head, you can pull down the ruler tape till it touches the ground.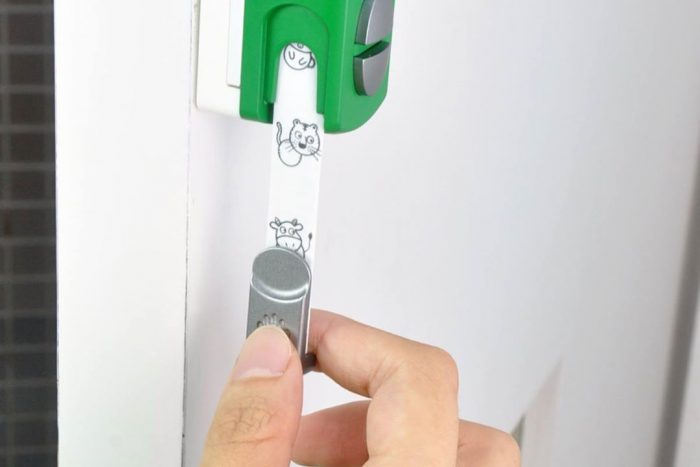 And there is the window showing the height. My kid is about 34.5 inches tall.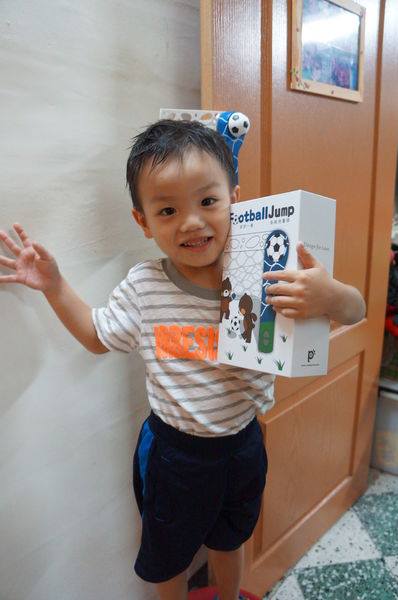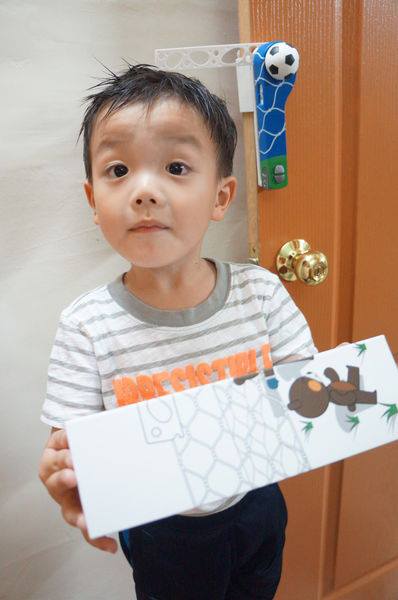 After measuring, press the button to retract the ruler tape.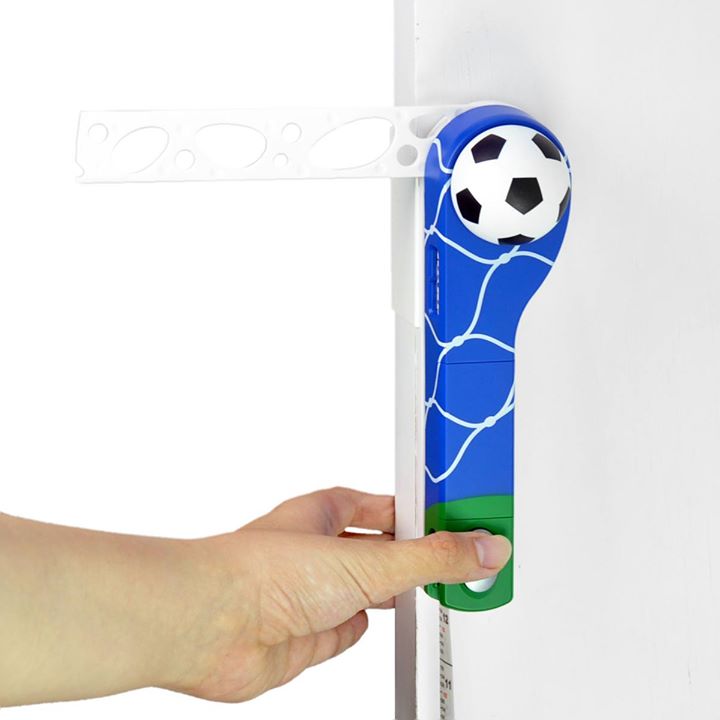 After using the measurement which is adorable and creative, I think it's very useful. I have ever seen this kind of product before which is with an attractive appearance and practical function; with the height measurement, I can measure not only my kid's height but mine at home.
I think it can also be a gift for newborn babies.
By the way, the product I bought is suitable for door thickness of 1.26~1.54 inches. Remember to check your door before buying this!
I provide some information about the product using methods in the video below.