BubbleBum for the Little Bum in Your Life

Traveling with children can often times be stressful in and of itself. Adding in the need to keep kids safe, comfortable and entertained can be sometimes overwhelming. BubbleBum helps by offering some very unique products for traveling with children.
Whats a BubbleBum, Sneck and Junkie?
I'm so glad you asked.! A BubbleBum is an inflatable booster seat for children between the ages of 4 and 11 years. A Sneck is a travel pillow with a storage pocket. A Junkie is a multi-purpose backseat organizer. All the creations of Grainne Kelly, founder of BubbleBum.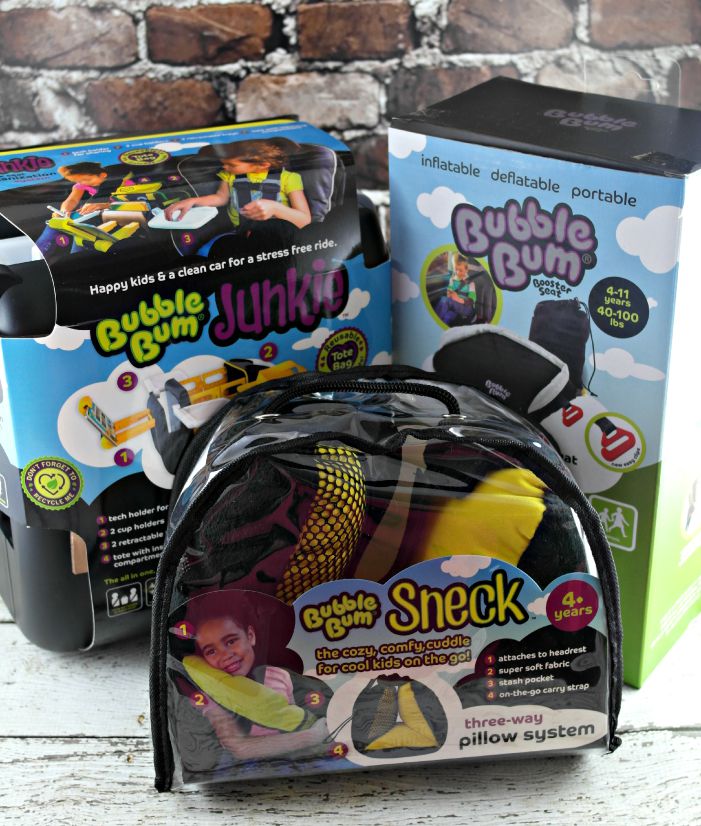 How many times have you had to lug a booster seat from one car to another? How many times have you watched your child's head bob and jerk, when they fall asleep in the car? How many times have you heard the dreaded "ARE WE THERE YET…I'M BOARD!"?
With the BubbleBum inflatable booster seat, you can leave the heavy booster seat be, and keep the BubbleBum tucked away in your purse or your child's backpack.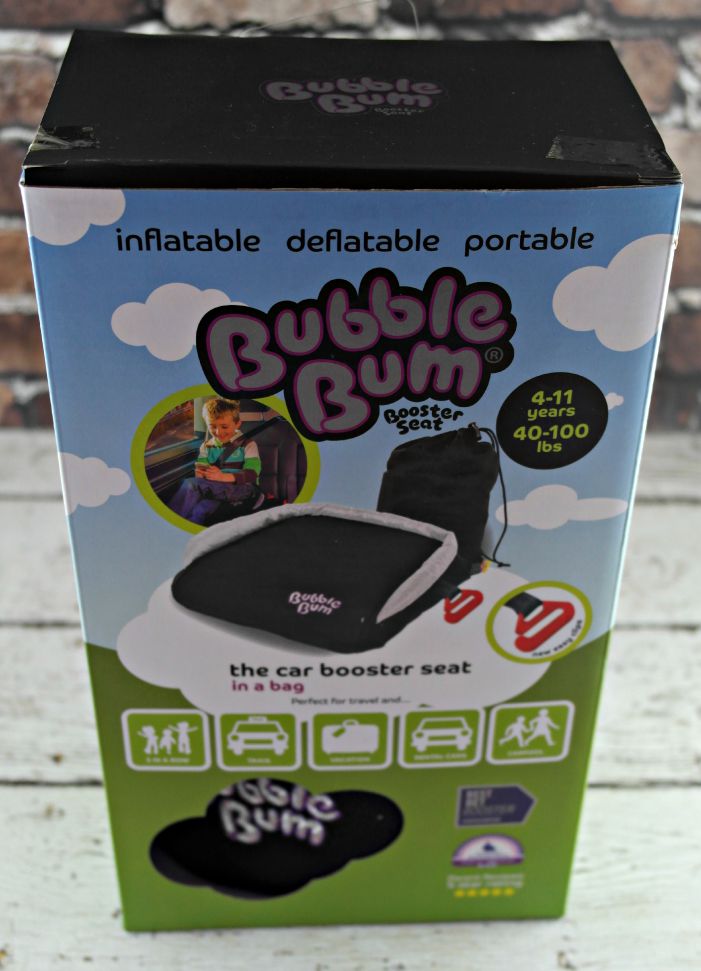 • portable & lightweight
• inflatable & re-useable
• inflates by mouth – taking less than 20 seconds to inflate
• folds flat
• packs away into its very own stretchy bag
• comfortable & colourful
• affordable
• with added belt positioning clip for extra comfort
The Sneck neck pillow will keep your child's head and neck comfortable with its mesh pocket for holding small items at their fingertips.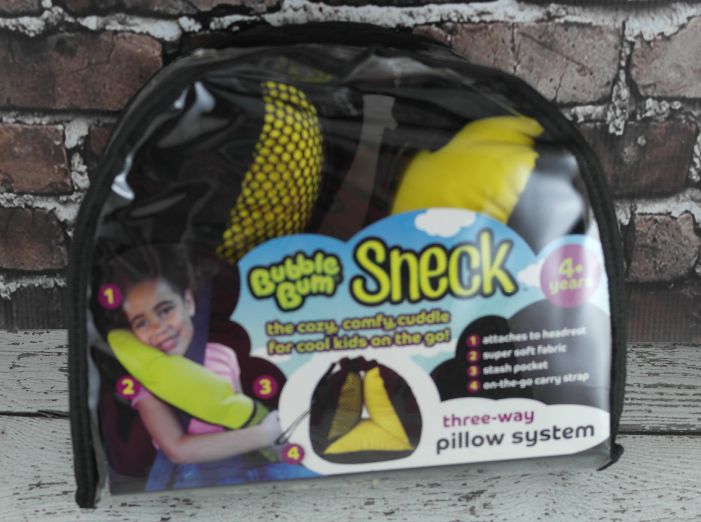 • The Sneck by BubbleBum is ideal for kids on the go.
• Micro-bead filled pods and cosy material allow for maximum comfort.
• Three way design give you more ways to get a comfortable sleep while traveling
• Stash pocket allows you to keep essentials close by and secure
• Added strap allows you to attach the Sneck to your head rest for a secure positioning when traveling
The Junkie might just be my favorite of the BubbleBum products. To begin with, I'm an organizational junkie AND I know what it's like to be trapped in the car with cranky kids who have nothing to do but whine, complain and need something that's out of reach (time and time again). The Junkie helps to alleviate most of these issues. It has 2 cup holders, 2 retractable trays (for many uses such as coloring, eating, playing with small toys, etc.), a
tech mount" – think iPad, portable DVD Player, Kindle – and a storage bin for toys, snacks, crayons and more.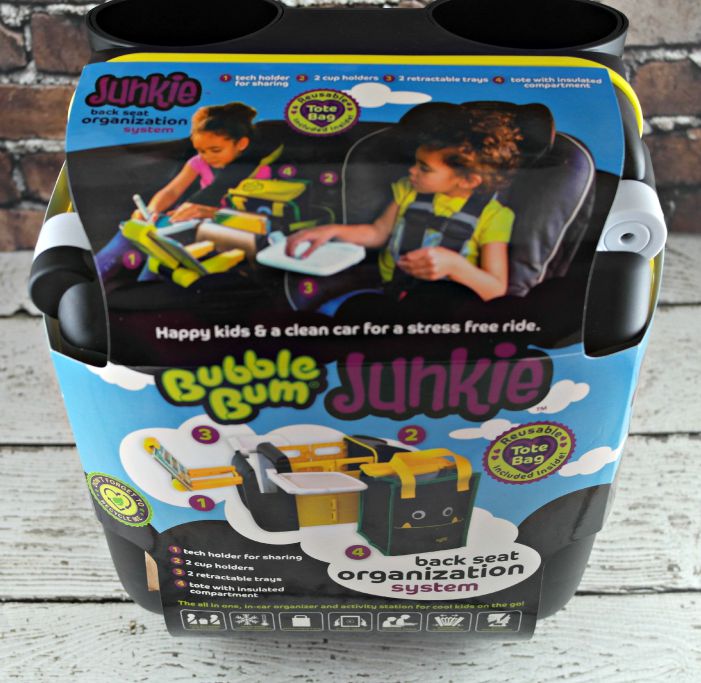 • The expandable middle section provides space for you kids toys.
• The removable Tote bag with an insulated compartment is perfect for keeping snacks and drinks cool while traveling
• Two retractable activity trays give your kids the space and surface they need to doodle, play and snack in comfort. Along with two deep cupholders food related mess can be a thing of the past.
• The innovatative tech viewer allows your kids to view their tablet together in a safe secure way providing the perfect positioning for watching movies or their favourite tv shows while on the road.
So which product do you like best? Get one, or get them all, for your little back seat passengers.
Connect With BubbleBum: Shop / Facebook / Twitter
Disclaimer:
This product was received from the Company for review purposes only. All thoughts and words in this post is my own and I was not paid to endorse it. I am only voicing my opinion about this product.