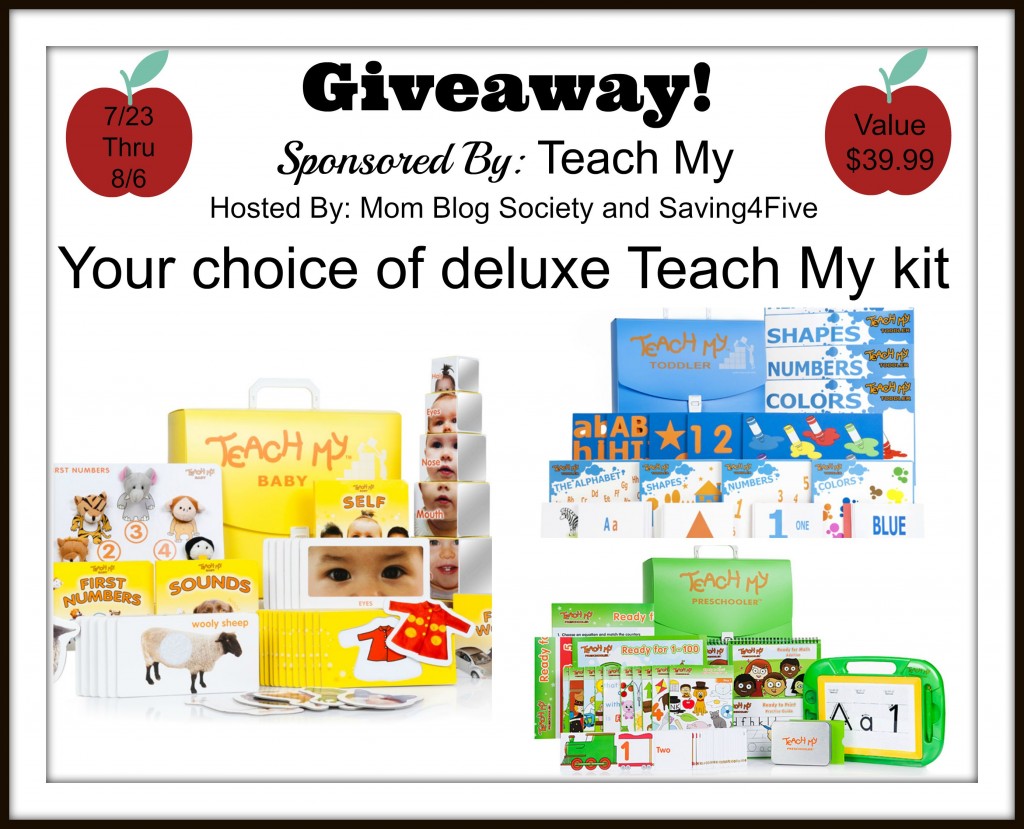 Get a head start on teaching your children. Children are expected to know so much before entering kindergarten. Teach My is a wonderful kit for babies, toddlers an preschoolers. This kit has everything you need to help your child hit their learning milestones.
Read full review here
This giveaway is open to US only
7/23-8/06
Enter below. Good Luck!!