Disclaimer: This is a Sponsored post written by me on behalf of Biz Stain Fighter. All opinions are 100% mine.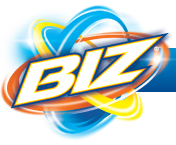 If you're not familiar with BIZ, I think you need to read about this brand on how their Biz Stain Fighter & Odor Eliminator can help better your laundry and home stains.
BIZ was created at Procter & Gamble when one of their chemists, Charles McCarty, invented the product in 1968. Mr. McCarty created the color-safe Biz stain remover and was the sole name on the Biz patent along with eight other Procter & Gamble patents. In the early 1960s when he was working on the formula, he and his wife had five children at home. He tested the enzyme detergent booster on cloth diapers.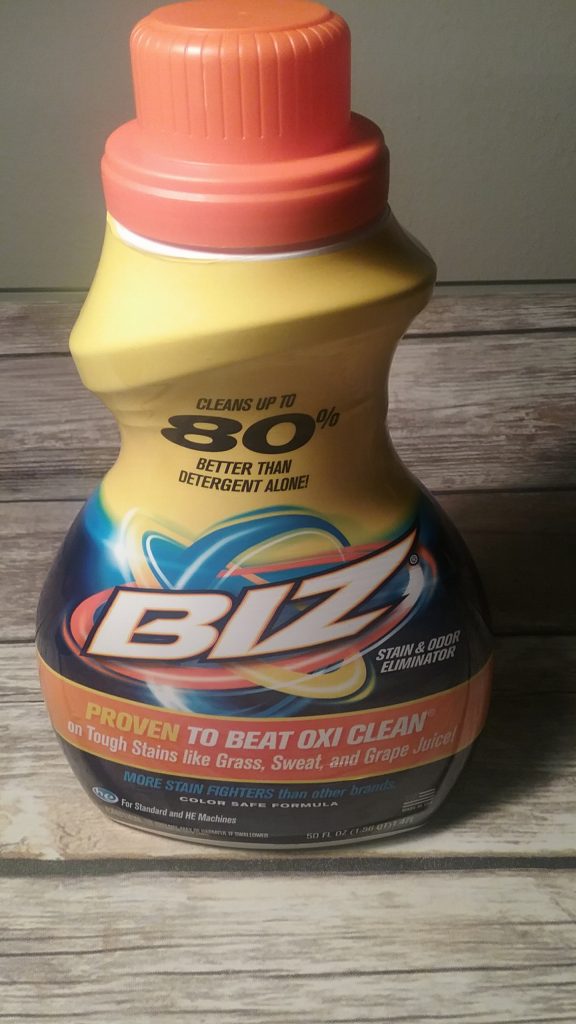 I can remember seeing BIZ commercials on TV back in the late 1960s and 1970s. Since then BIZ has created a more powerful solution that attacks stains, eliminate odors and can remove dirt very effectively. The Biz Stain Fighter is available in three formulas – liquid, powder, blast packs and cleans up to 80% better than detergent alone!
I was ready to try out the BIZ Fighter after seeing a stain here on my carpet. I noticed the stain the other day after my grandkids left. They had been outdoors playing all day and when they came inside they tracked in a lot of dirt. Being the grandma that I am wasn't too worried about the stain for I knew one way or another I would have it cleaned up.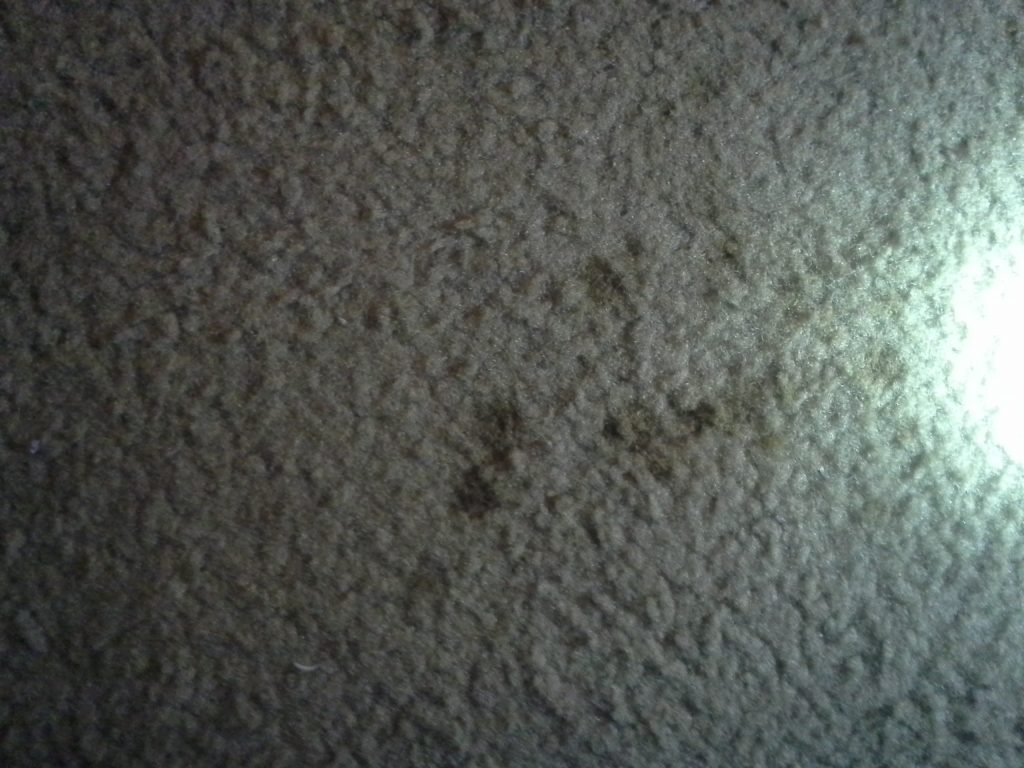 Before I knew it, I went into the cabinet and pulled out my BIZ liquid bottle, I remembered that BIZ had all the cleaning ingredients I needed to remove this stain. I pre-treated the stain first, then mixed a half a cup of BIZ liquid with some really hot water. I took my cloth and scrubbed that area really good and Viola the BIZ Stain Fighter lifted that dirty with ease and left my carpet clean and fresh smelling.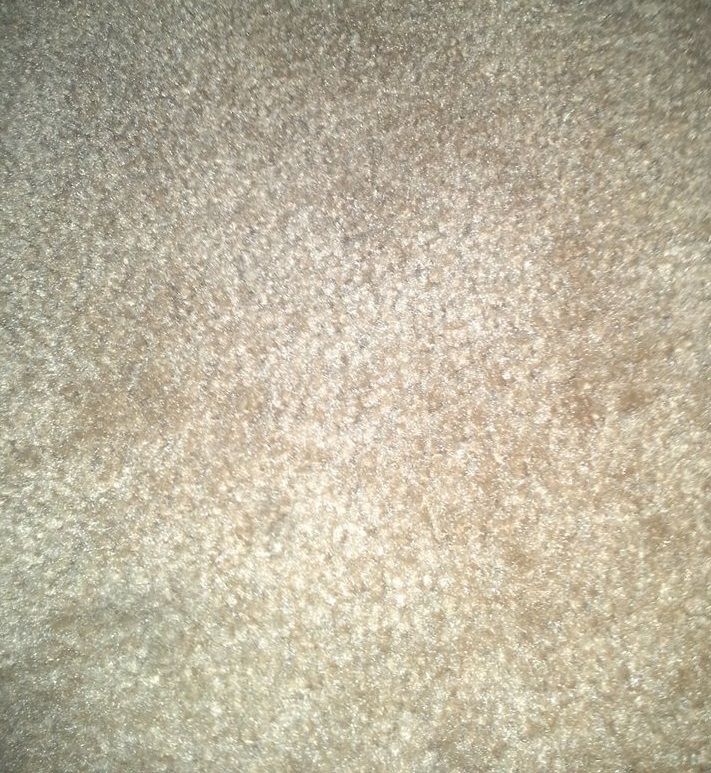 I really wasn't so surprise for I noticed how BIZ boosted my clothing making my whites and colors look vibrant and fresh. I know for me I'm a true BIZ fan and I've even shared BIZ with my family so they too can experience just how effective this stain fighter really is.
Biz is fully-formulated to work on MORE tough stains! Plus, it is the only brand with Enzamix™, a unique blend of enzymes designed to quickly dissolve bacteria causing stains and odors from grass, sweat, blood and more.
Here's a little more information about BIZ:
BIZ® was the first enzyme based pre-soak and color-safe bleach that Moms have trusted to remove stains from the family's laundry, for more than 40 years. First invented in 1968 by Procter & Gamble researcher Charles McCarty, Biz was first introduced nationally as a "pre-soak" or "color-safe bleach" and later repositioned as a "detergent booster." In 1994 Biz, like many P&G laundry brands, was re-released in an "ultra" formula (making it highly concentrated so that less of the product would be needed to achieve the same cleaning results).
Stay tune for next month post, I will share with you how to use BIZ on non-machine washable items.
Don't forget to visit BizStainFighter.com to print a $1 Biz coupon and don't for get to connect with hem via Facebook | Twitter | Pinterest | so you can keep up with the latest.
Disclaimer: This is a Sponsored post written by me on behalf of Biz Stain Fighter. All opinions are 100% mine.