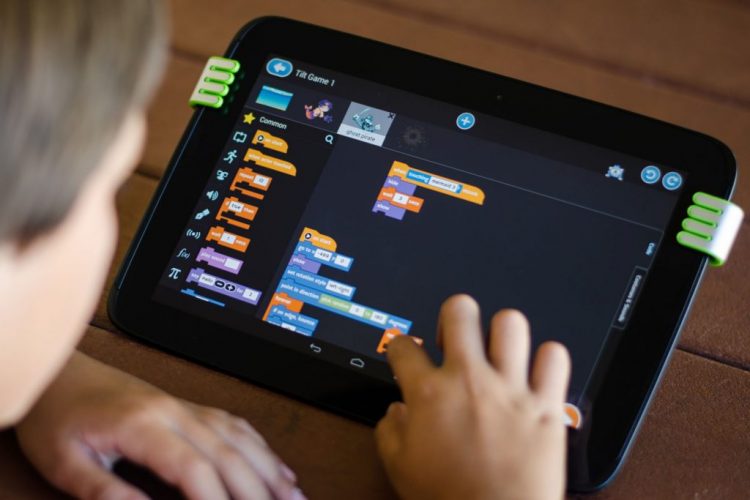 Programming is a key skill of the 21st century. Here is the top of the best applications to teach children how to code. Apps teach coding while playing entertaining games.
Table of contents:
Programming Is A Key Skill

SCRATCH

HOPSCOTCH

TYNKER

CARGO BOT

GAMESTAR MECHANIC

Final Thoughts
Programming Is A Key Skill
In modern reality, programming skill is almost the most important. It's hard to imagine a company that doesn't need a programmer. The demand for the profession of a programmer is higher than ever. Programming surrounds us everywhere. Why is this skill so important for children? Coding is the sequential writing of clear algorithms. Programming develops thinking, logic, memory, attention and the ability to solve non-standard problems. Programming is the most popular skill that 21st-century kids need. The further technological progress moves, the more coding skills are required. Many schools introduce programming lessons into their curriculum. However, they face a lack of competent teaching material and good teachers. As a result, the children do not receive the necessary knowledge or are taught languages ​​that are no longer relevant. Forbes reports that teaching kids to code is a life-changing skill.
SCRATCH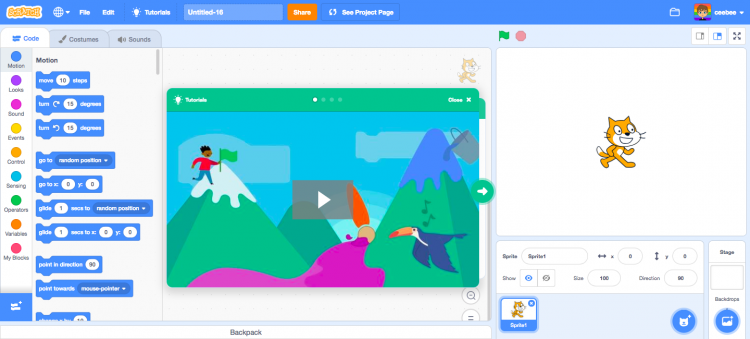 Image Source
Scratch is a free application created back in 2003 by MIT employees. Scratch is a programming language designed for children from 8 to 16 years old. Believes that this is the first development for children of this age. The program is available on the Internet, so there are no difficulties with installation. Scratch is a visual programming language. You do not need to have any special qualifications to start using a coding app for kindergarten. The guys learn the language by dragging and dropping cubes into the workspace. If teachers have questions, they can contact support on the website.
HOPSCOTCH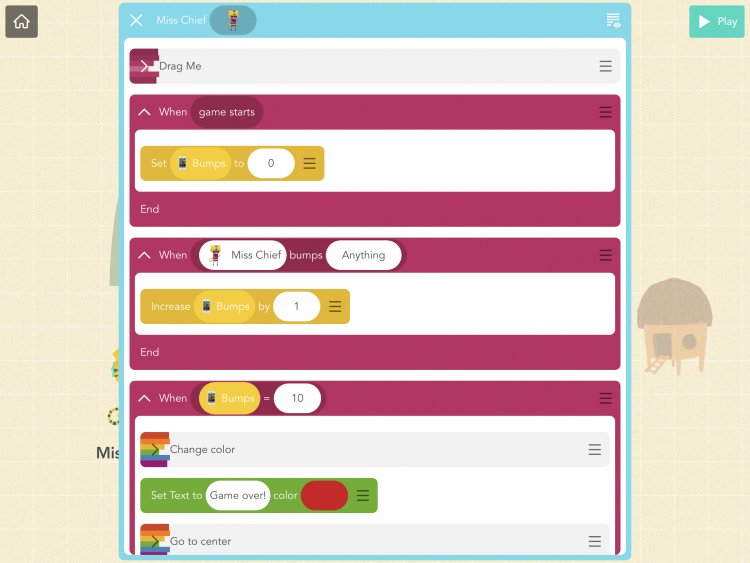 Image source
Hopscotch is a free iPad app. It is similar to Scratch in control. Students use elements to drag and drop blocks around the work pane. Hopscotch doesn't have many characters to control, but it can be a plus for younger students. Hopscotch is the perfect tool to use in your programming lessons at school. With its help, children can learn the basics of programming, logical thinking. Hopscotch teaches children to solve non-standard problems, to look for non-obvious solutions.
TYNKER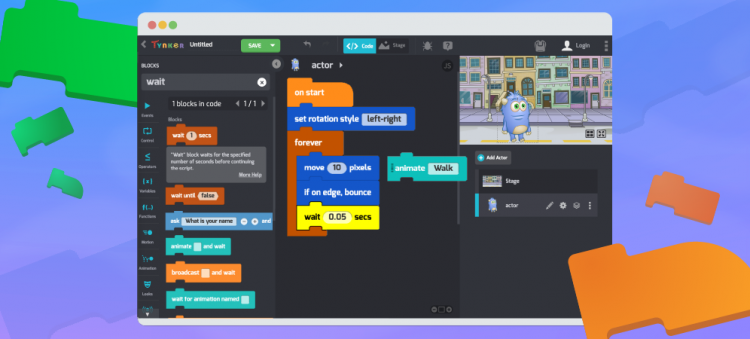 Tynker is a free internet application that can be upgraded to a premium version. It's a fairly new kids programming app, but it's still considered one of the best. Tynker's interface is very similar to Scratch. Tynker teaches children to program simple algorithms. It is a program that has lesson plans, management tools. In addition, you can demonstrate programs, edit lessons. According to Wikipedia, Tynker is a platform with online courses that are aimed to teach children how to code. Teachers can easily understand this program. The lessons are very easy to learn, which makes the application popular among schools. Using this application, kids are able to learn programming both at home and in class at school.
CARGO BOT
Cargo-Bot is another unique, free coding learning app. With this program, children can acquire coding skills. This kids programming application is only available for iPad. Pupils must move the colored boxes. This game was developed using the Codea touch programming app. It is based on the Lua programming language. Students are taught logical thinking. The lessons are organized so that in the future children will be able to learn how to program in Lua. For beginners, and even more so for children, this is a difficult language. However, in the future, they will be able to master it very easily. This app is perfect for elementary school students.
GAMESTAR MECHANIC
GameStar Mechanic is an online platform for children from 7 to 14 years old. It is paid and costs $ 2 per student. On this platform, children can complete various quests and tasks at their own pace. The program is designed in such a way as to learn programming skills by going through the game. While studying on the platform, children develop critical thinking and problem-solving skills. It is very easy to understand, the interface is very clear for everyone.
Final Thoughts
Coding is important for kids in the 21st century. There is no need to teach children complex programming languages and require them to write complex algorithms. It is enough just to develop logical thinking, the ability to solve non-standard problems. The tasks that children solve in a play format develop their thinking. People from writemyessays.me have a great experience working with children. They are convinced such skills as critical thinking and logic are necessary for writing serious papers in the future. No special qualifications are required to use coding apps for toddlers. Teachers in schools are increasingly using kids programming apps in primary grades. There is absolutely no difficulty for schools in using coding apps in class. The programs already have curricula and developed lessons. All explanations are already included in the applications, so the guys just go through the levels of the game. The applications are developed in a game format. Now consider that every hour your child spends playing games on the iPad, he could learn. And learn in a game format. This means that for him it will be the same game, but with great benefit for his development.