Do you remember these adorable, cuddly bears with brightly colored tummies and their special caring missions? It has been three decades since they came and are still my favorite! These cute and playful Care-givers are back with some entertaining missions to teach the importance of caring for others and sharing special feelings. Welcome to the magical world of Care-a-Lot and meet the lovely Care Bears: Grumpy, Funshine, Cheer and so many others!
On a quite sunny afternoon, Grumpy Bear, was watching his favorite Bear-a-thon on T.V. All the other bears were playing together and forced Grumpy to join them. As grumpy likes to be alone, he got cranky, and with his rain cloud Belly Badge, he accidently cast a storm in Care-A-Lot! Now it's split in various pieces of islands. Grumpy Bear is sorry for this act and needs you to mend his cloud-land home back together!
Care Bears Belly Match is a free-to-play Match-3 game on mobile and will take you on a nostalgic ride down the memory lane. The playful Care Bears need your help to make their world a 'Happy' place again.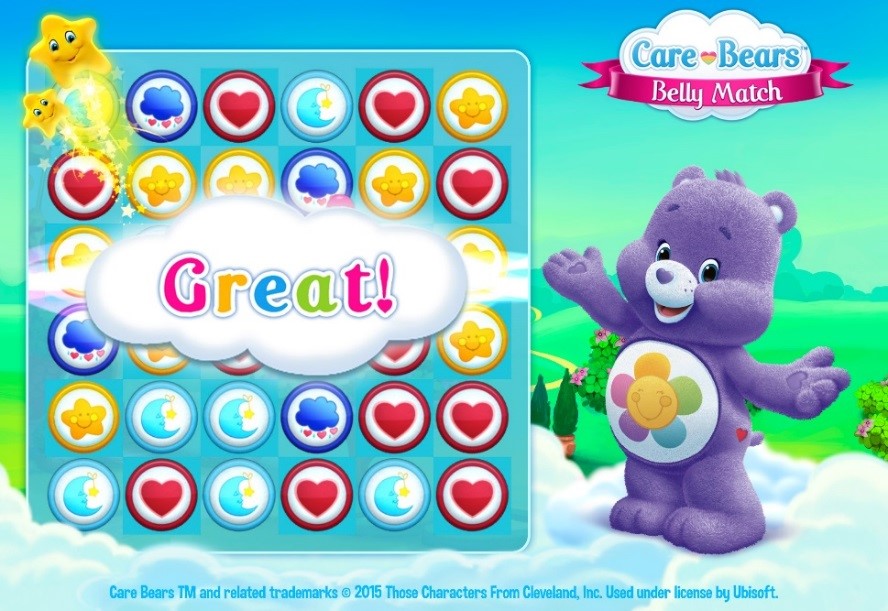 As you get into an everlasting fun-filled gameplay, switch & match magical Belly Badges to cast the storm away and make Care-a-lot beautiful again! While you get the islands together, challenge yourself and gather the rainbow sparrows, open magic pots and unwrap Share Bear's delicious lollipops!
The adventure through these colorful Care-A-Lot islands lets you slip into nostalgia. You will also have a choice to pick & play any of the unlocked levels on your journey. And, why go through the journey alone? Play with your friends and show them you care! Express your love by sending Care Packages to your friends. Care Packages are filled with surprises that will let you win levels! Also, if your Care-O-Meter is running low on care, you can ask your friends to send you lives to fill up the Care-O-Meter and continue to play levels!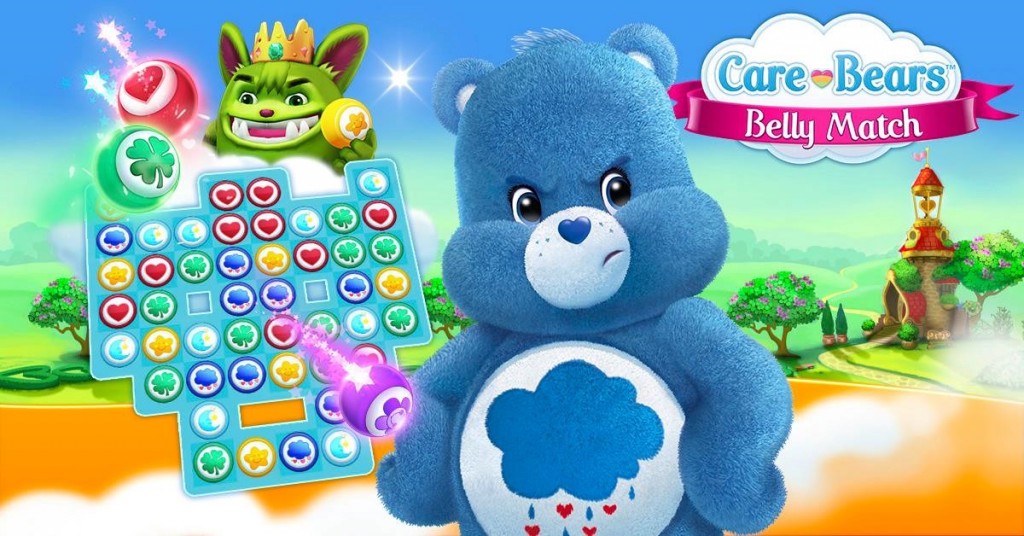 But that's not it! King Beastly is up to his old tricks again! This time he wants to play a game with you! (Love playing with this nasty little guy!) Can you match the Belly Badges that he wants? But be wary! It may not be as simple as it sounds, he still has a few tricks up his sleeve! You will also face some time challenges, which is really fun. Race against the clock in the fast paced Bear-Blitz Mode and match as many Belly Badges as possible before your time runs out. Do not worry, to help you through these tough encounters, your Care Bears companions will play with you! They can help you finish those really tough levels.
Use Boosters like Share Bear's Scooter, Funshine Bear's Delta Plane, Harmony Bear's Tune and many more. They're all on a mission, but to make it more fun, the playful Care Bears can be dressed up in their favorite COSTUMES!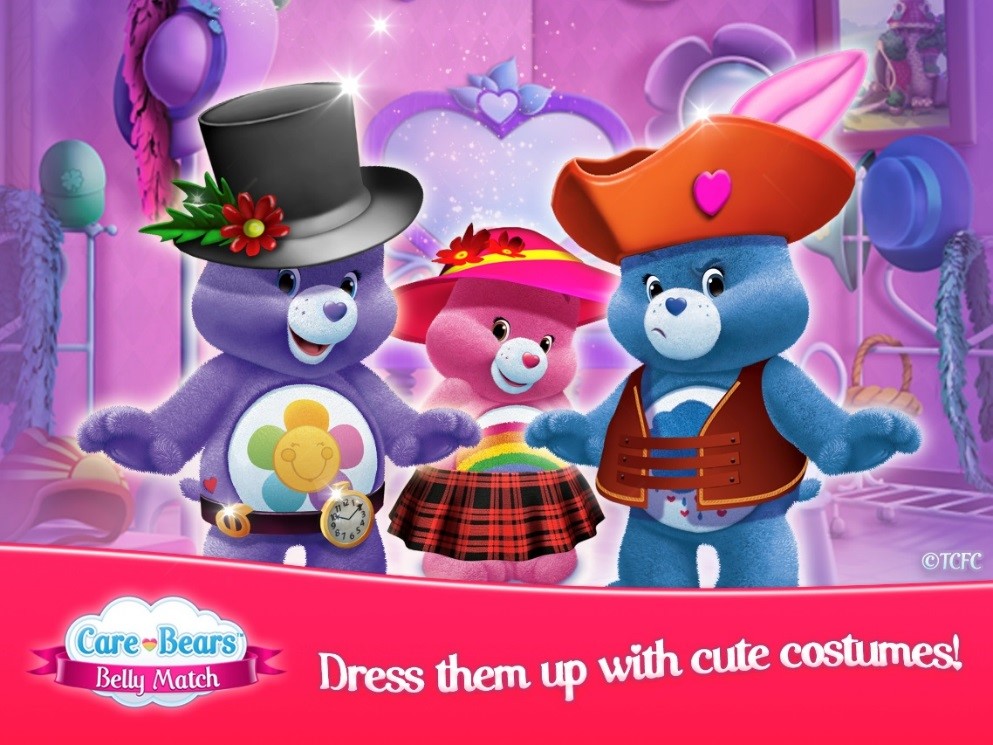 It really makes them look super cute! There are some exciting costume sets like Champion, Fairy, Santa, Gentleman and more that you can choose from! On your journey through Care-A-Lot, you will find some really fun STICKERS! Make a fine collection of these and you can earn rewards that help you on your mission! Oh, that reminds me, you can also earn rewards by competing in Funshine's Challenges! He has some fun quests for you to complete which give you either a bronze, silver or even a gold cup!
Also, there is a Winter Wonderland theme park open for 20 days! The challenge is to finish all 30 levels before it closes down. It gives a chance to unlock some special stickers and also the Christmas Wishes Bear (we haven't seen this guy before.) With the Christmas tree Belly Badge, this Bear has a special power; however, I'm not going to spoil the secret as you'll have to find out for yourself!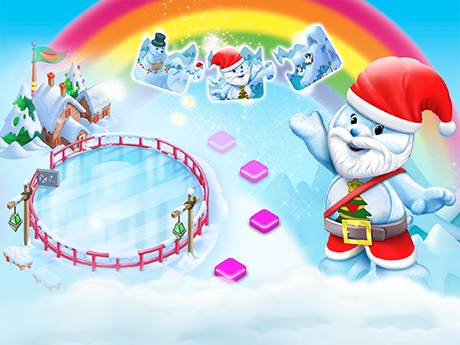 And for Valentine's Day, the Care Bears have something really special planned in the app. Love-A-Lot Bear is spreading hearts and care all over! The sweetest news in Care-A-Lot is about all the stickers that you collected. You will now be able to use them to send personalized POSTCARDS to your loved ones! I can't wait for that, and neither can my valentine(s)!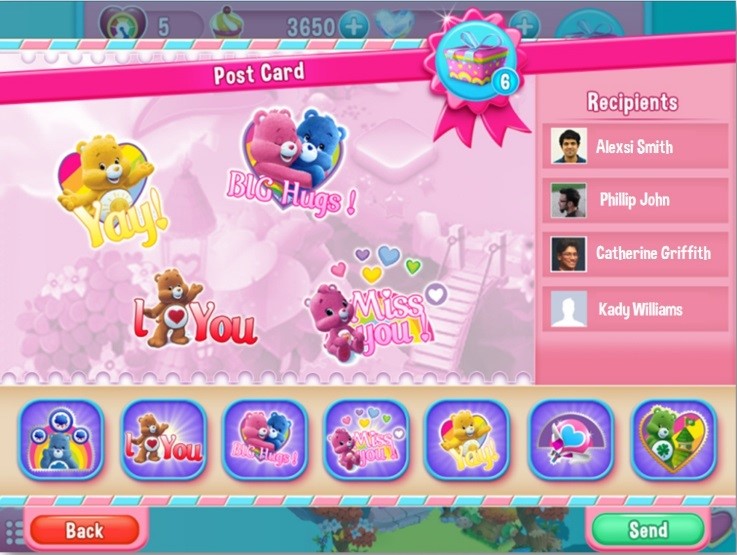 To start matching with the Care Bears:
Scan this Share Your Care charm and you will be able to download the game!
You can also click on the link below:
App Store: http://bit.ly/202hojT
Google Play: http://bit.ly/1VBAwE2
If you want to know more about Care Bears Belly Match, here's how:
Facebook: https://www.facebook.com/CareBearsBellyMatch/?
Twitter: https://twitter.com/CBBellyMatch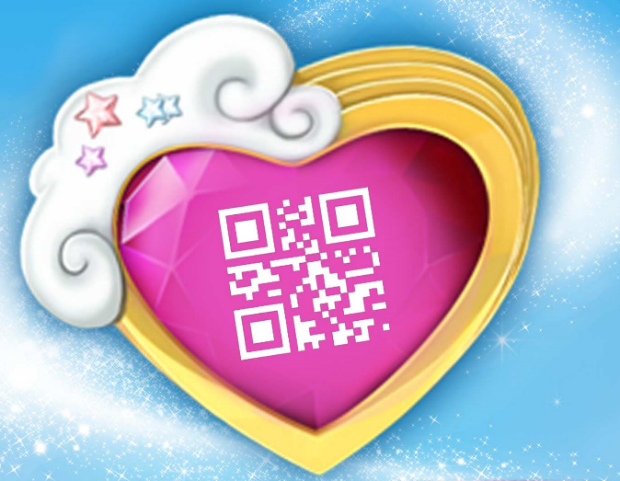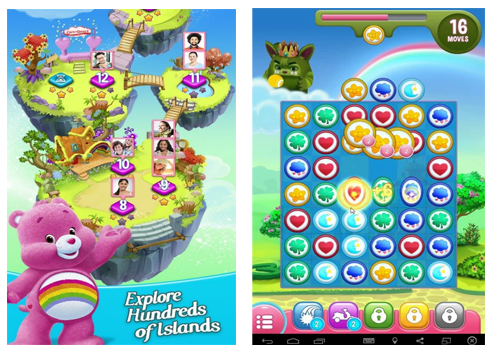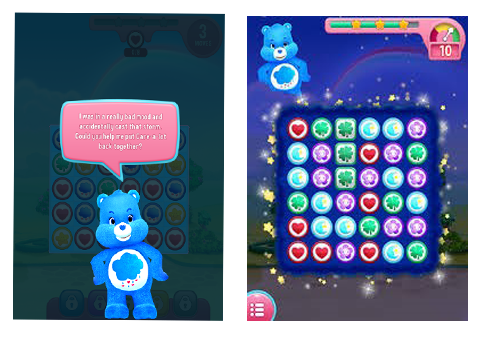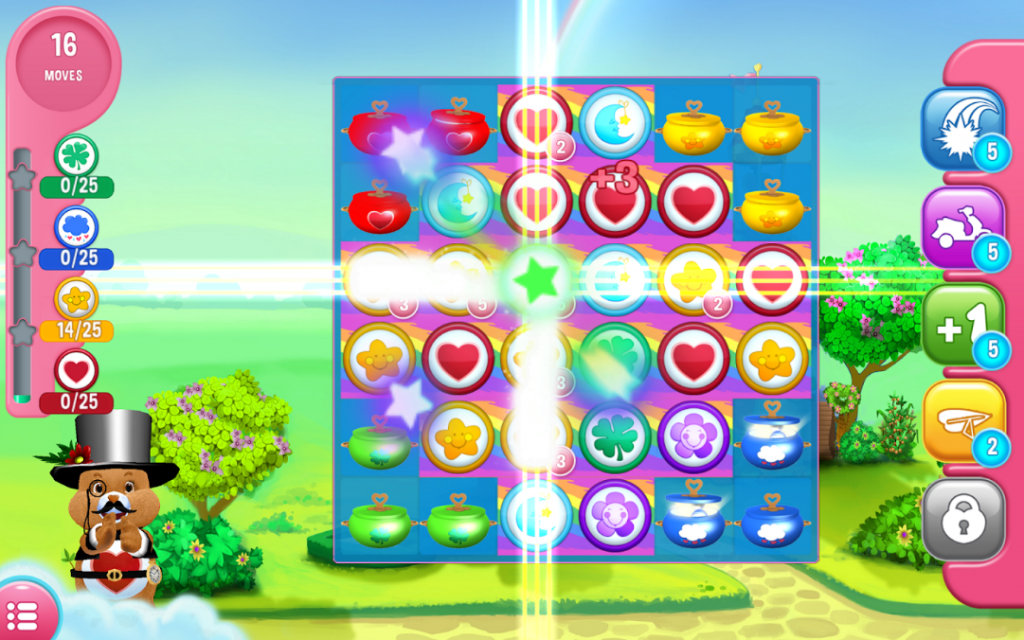 Have fun!