May – National Wellness Month – has just about come to an end…
but that doesn't mean that seeking wellness should stop.
The purpose of May National Family Wellness Month, is to help families to increase their emotional, physical and mental wellness, and to developed healthier habits, that will last all year long. Here are some great products to help you keep the wellness motivation going, for your and your family.
National Wellness Month Tips
First – TURN OFF THE ELECTRONICS
Electronics are great, but NOT when they take over and reduce time spent together as a family. Let's put away the tablets, and cell phones and sit down and play Tambuzi.
This is a lightening fast reaction game for 2-4 players aged 6 and up.
Features:
Electronic bongo buzzer with 3 functions,
Solid wood components and sturdy 8 piece game board and tokens.
When the sound goes off with a hissing flash, the animal (player) that does not have a hut is out of the game. The goal is not to be struck by lightning as possible and to have the most points at the end. Fun for the whole family.
Second – SERVE HEALTHIER SNACKS
We have become a fast food nation. It's amazing how much soda kids drink, in the US. Let's try replacing those empty calorie drinks with healthier options. The Original Squeeze Company™ offers toxin-free, reusable feeding tools for kids of all ages. These are eco-friendly – fill over and over again. Also, and more importantly, when you fill with your own recipes for smoothies, purees, apples sauce and Yogurt snacks, you know exactly what goes into what your child is consuming! The Original Squeeze comes in 16 body colors ad 11 ring options, so you and your child can mix and match to come up with the perfect combination!
Features:
Interchangeable with any spout
BPA-PVC-and Phthalate-free; certified food grade safe silicone
Naturally non-stick for easy cleaning
Dishwasher friendly, top-rack only
Freezer-safe
Third -EASE BATH TIME FEARS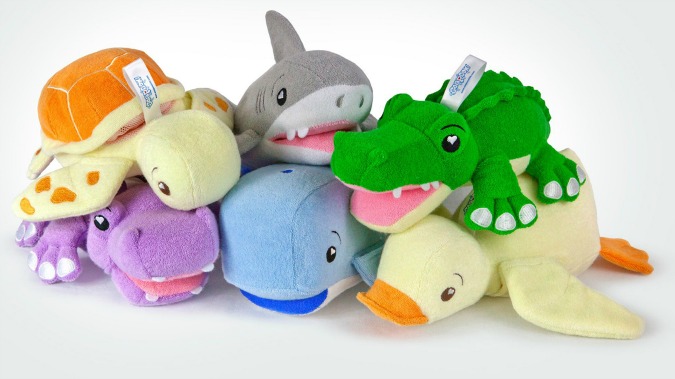 Bath time should be fun and relaxing, but for those that have children with real bath time fears, nightly bathing can become a battle that causes stress for the entire family. SoapSox® can help!
Originally developed to ease bath time fears for children of trauma, SoapSox allows kids to take a cuddly, comforting plush friend into the tub with them. Plush, a patented soap pocket transforms lovable SoapSox® into sudsy wash cloth – just add soap and scrub. Available characters include: Taylor the Turtle, Hunter the Gator, Emma the Duck, Tank the Shark, Harper the Hippo, Jackson the Whale, Ava the Dolphin, Ray the Manta, Scorch the Dragon, and NEW characters: Charlotte the Seal, Bella the Ladybug, and William the Frog
Fourth -BRING ON THE "OM"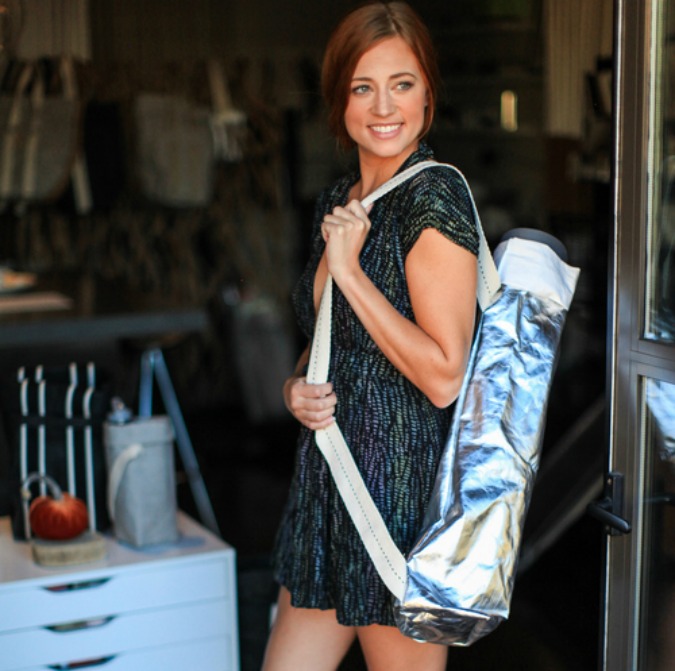 Practicing yoga has proven to help reduce stress for both adults and children. The Urbana Sacs Yoga & Golf Sac allows you to carry your yoga mat or golf equipment, wherever you go. (I've also found that it is fantastic to carry umbrellas in too!)
Individually handmade in Los Angeles with recycled, sustainable and washable paper fabric, Urbana Sacs have been designed and individually handmade so that you can cuff and shape them to suit your needs.
Connect with all of these great companies: HABA | The Original Squeeze Company | SoapSox| Urbana Sacs
Disclaimer:
This product was received from the Company for review purposes only. All thoughts and words in this post is my own and I was not paid to endorse it. I am only voicing my opinion about this product.