If you're looking for stud service for your German Shepherd bitch or a German Shepherd puppy, look no nurture. Mittelwest German Shepherds offers the best of the best in their Champion Breed German Shepherd Studs and Bitches. The German SV (Verein fur Deutsche Schaferhunde) In Germany Has Ranked Mittelwest As The #1 German Shepherd Breeder In North America For 14 Consecutive Years!
Both Makia and Sassy are offspring of Mittelwest German Shepherds. They are beautiful, have amazing personalities and perfect temperaments. They are extremely smart and trained very quickly in basic commands. When the image was taken, Makia was ten-months and Sassy was ten-weeks.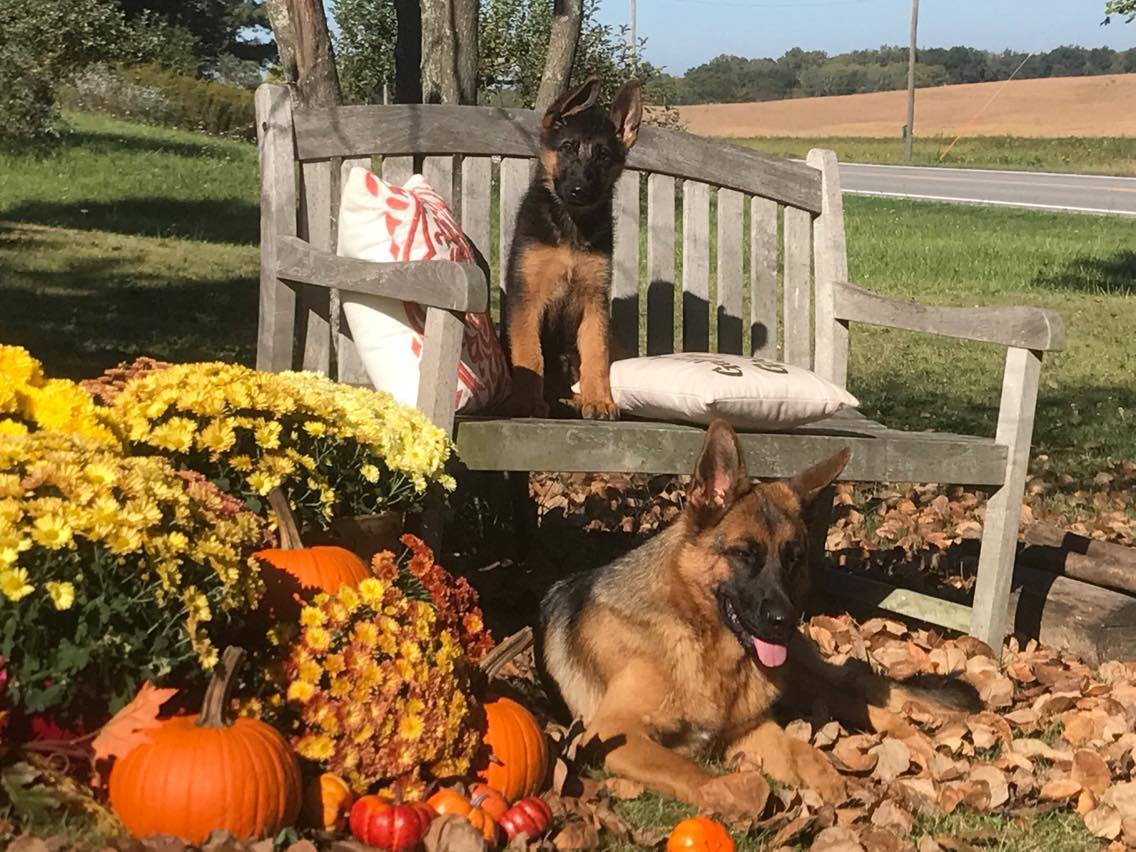 Mittelwest breed studs and dams are not only champions, they are amazingly beautiful! VA Figo di Casa Caputi SCH3 (IPO3), KKL Of Mittelwest GSD's and Highly Awarded Stud is the father of Sassy and Makia so they share the same father.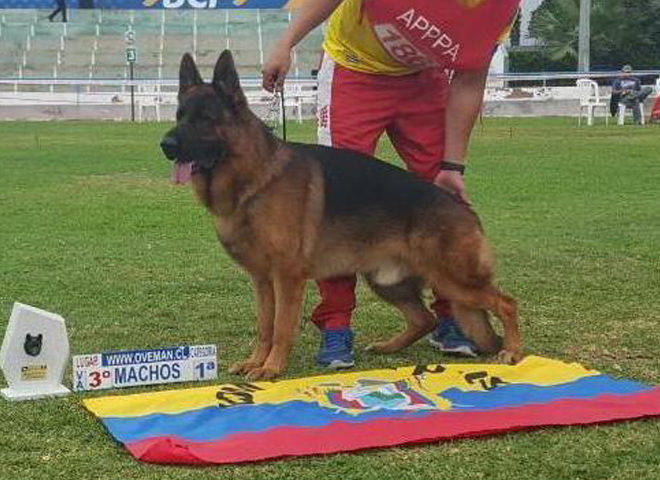 Figo di Casa Caputi of Mittelwest German Shepherds.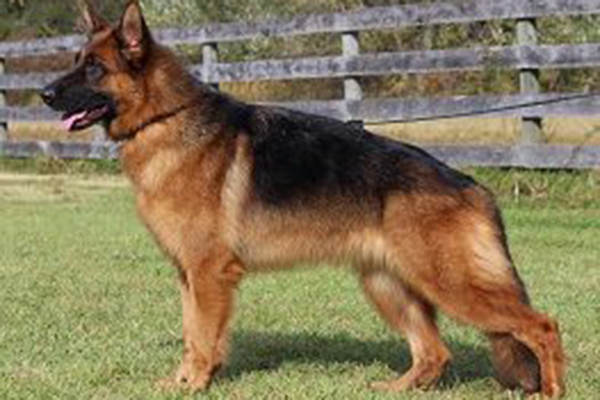 V Sochi vom Mittelwest Sch1 (IPO1), KKL Of Mittelwest GSD's is the Dam to Sassy. Award winning C Sochi vom Mittelwest has an amazing line of PROGENY (offspring). She's a loving and dedicated mom to her babies. I'm very proud that she's the mother to my girl Sassy.
Sasssy's first week with us she learned sit and down. I mean she is so smart she mastered those two commands at just eight weeks. She's a spitfire too. She loves to try and dominate her bit sister Makia. And they've become completely inseparable.
Because of the high intelligence of the breeding stock Mittelwest German Shepherds has produced, both Makia and Sassy house trained very quickly and easily. We own a large farm with woods and a pond. We were able to train them both the property line and not to go past the property lines when outside. And neither of them ever leave the property. They both enjoy running free daily on the farm and get plenty of exercise.
Makia's mom is also an award winning Mittelwest German Shepherd . V1 Coby vom Mittelwest Sch2 (IPO2), KKL, Lbz Of Mittelwest GSD's is Makia's Dam. I can see Makia in Coby too.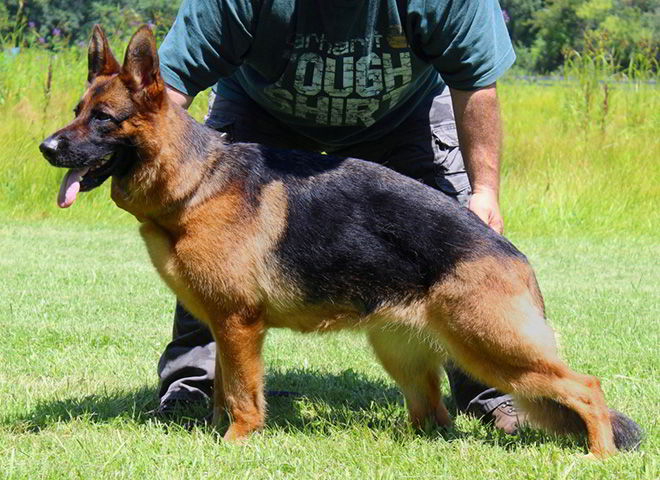 If you're looking for Quality German Shepherd Stud Services or an amazing German Shepherd puppy, I encourage you to check out Mittelwest German Shepherds.
Site: Mittelwest German Shepherds | Connect with Mittelwest German Shepherds on Facebook