Tour the USA With Two Hogs!
Recently launched, The Travel Hogs is a fun new web destination for kids and families with a focus on travel and discovery!
Found at travelhogs.com, It's an ongoing series that follows 2 young pig friends – Lily & Tom – on their real-world adventures to cities, parks and other points of interest in the US.
Structured like a photo blog, each week they check in with an update at a new destination and share their story – touring local sites, eating, meeting people and learning fun facts.
It's playful, bite-sized content that keeps the family engaged and sparks conversation and wanderlust.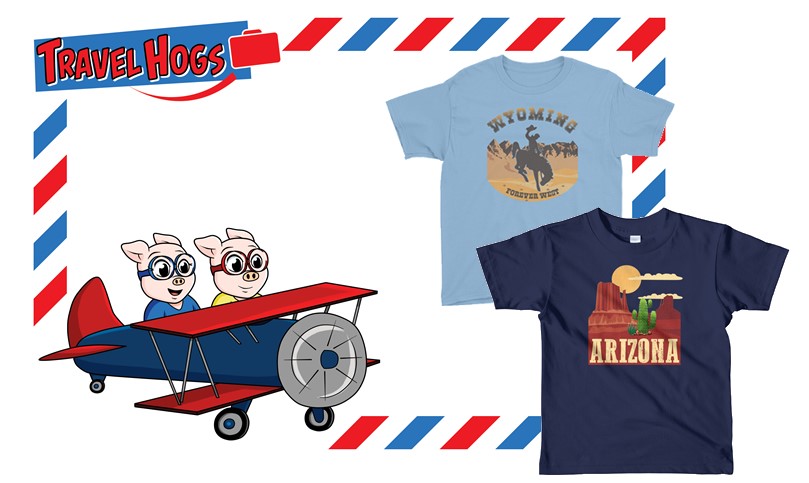 Gift Shop!
The travel content is just the start of a larger family-focused shopping destination. They currently sell destination inspired t-shirts, but will soon be selling books, activities, gifts and more from a number of brands, all related to travel, science and adventure.
The best part is that each purchase comes in a vintage style air-mailer with a destination postcard from the hogs and US map for kids to follow along with.
Giveaway!
As part of the launch, they're running a promotion for email signups. A randomly selected subscriber will be awarded 2 single day tickets (1 adult + 1 child) to any US theme park, museum or science center of their choice. Fun!
The promotion is running through October 1, so be sure to sign up – travelhogs.com/subscribe