First thing's first, be sure to sign up for the RapidSOS Haven safety app (available on the App Store and Google Play). Haven transmits your precise location, emergency type, and medical/demographic data directly to 9-1-1 in an emergency. It also alerts your emergency contacts of your emergency and even lets you text 9-1-1! You can get a 1-year free introductory period as a Mom Blog Society Reader. Sign up at this link to redeem the offer (no credit card required!).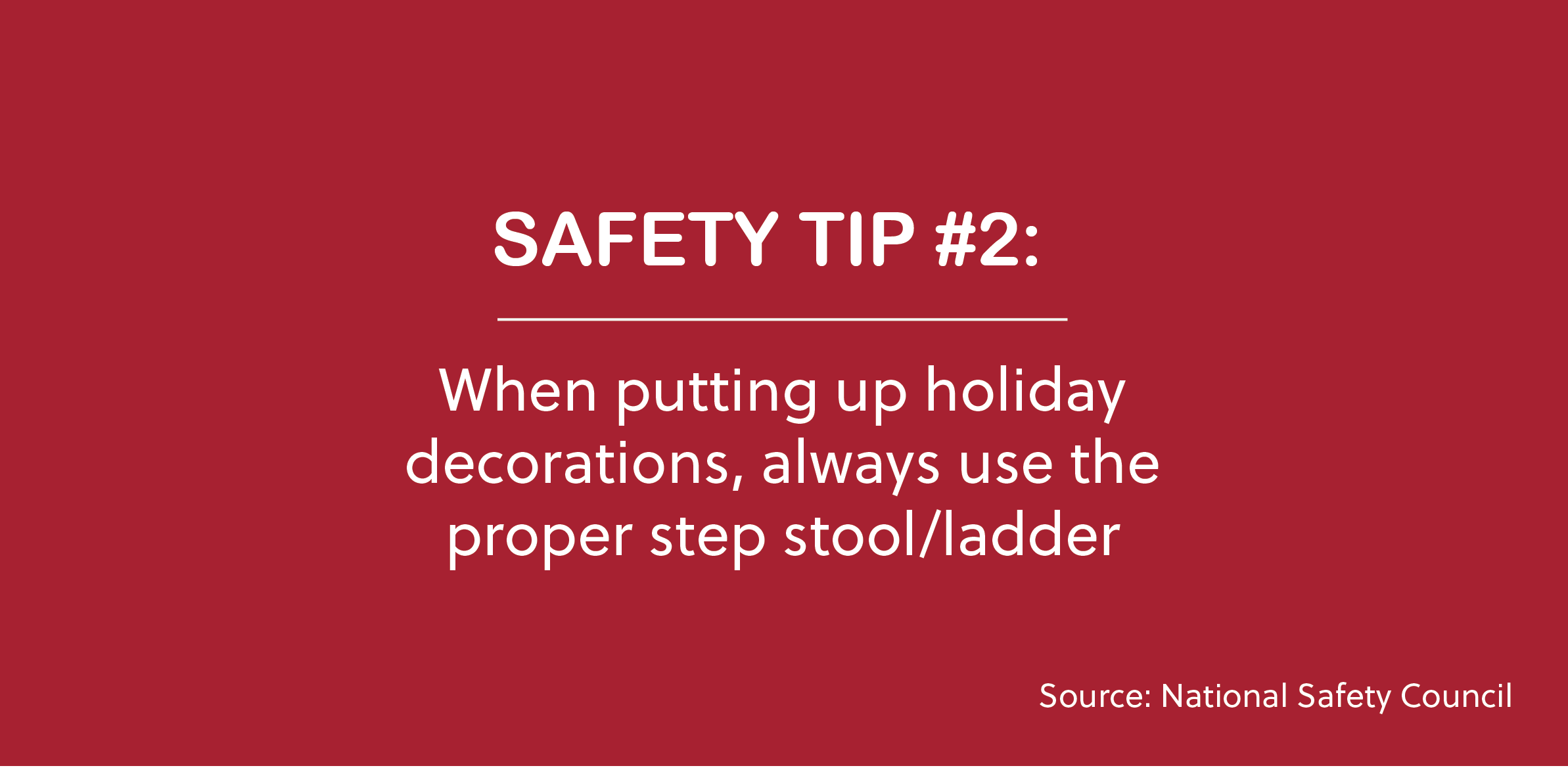 Ladder safety is often overlooked. According to the National Safety Council, you should:
– Avoid using step ladders near doorways, but if you have to be sure to barricade the door and post signs so no one will open it and knock you off the ladder
– Always face the ladder when you are climbing and grip the rungs, not the side rails
– Get down immediately if you are using a ladder outdoors and there are winds/rain/snow.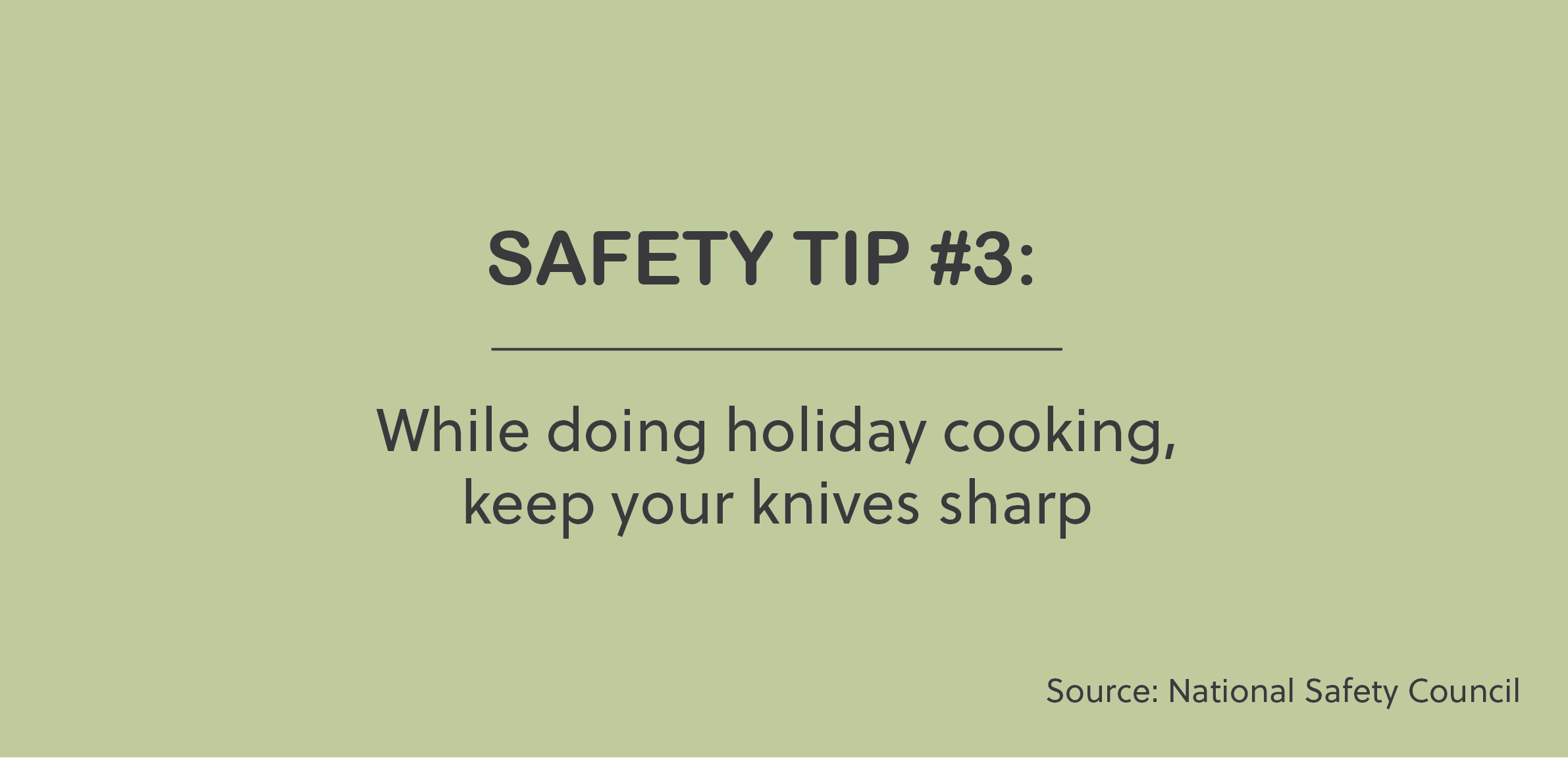 What's better than the presents during the holidays? The food! If you are doing the cooking, be sure to always use sharp knives because most knife injuries occur due to dull blades. Check out this post from Allstate for more holiday cooking safety tips.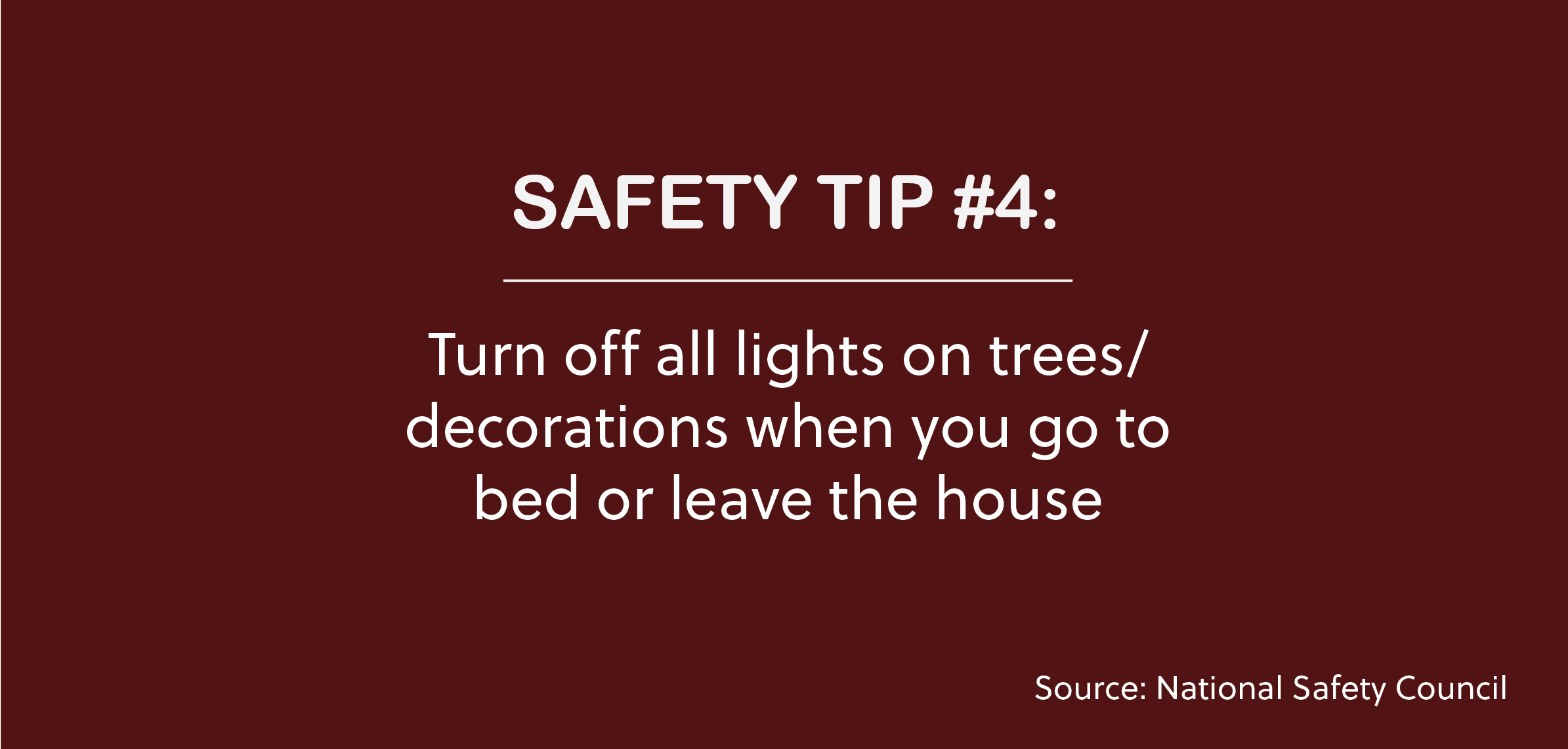 To avoid the lights getting too hot (which can cause a fire), make sure to turn off all lights on trees/decorations before you go to bed or leave the house. The National Safety Council also suggests unplugging extension cords when they are not in use.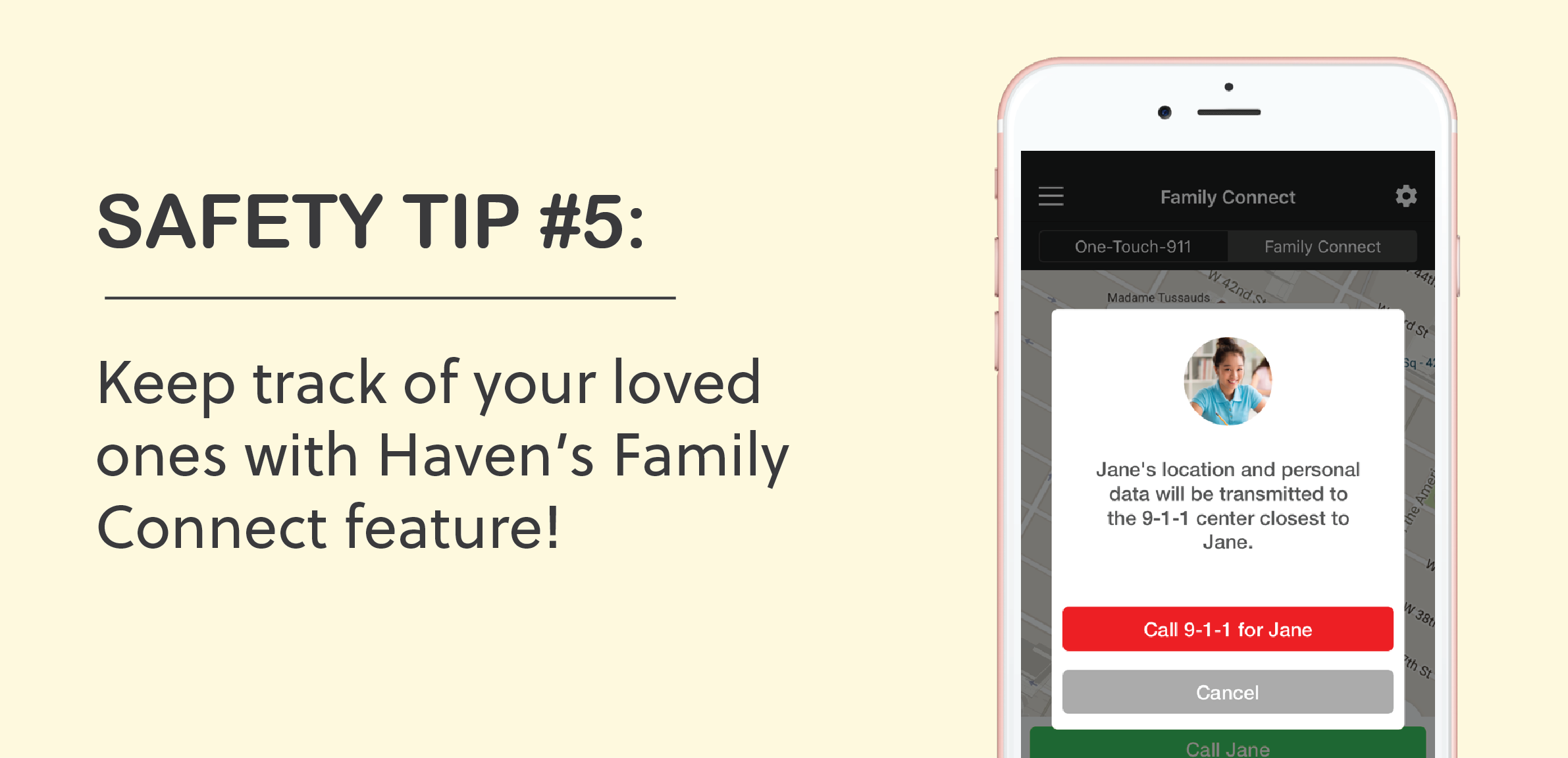 The Haven app has a feature called Family Connect that lets you see the real-time location of loved ones, check in with them, and even call 9-1-1 on their behalf. Family Connect is a great way to keep the family connected when everyone is home for the holidays and beyond! Remember to sign up for Haven at the special link for Mom Blog Society readers so you can get a 1 year free introductory period (no credit card required!).