Going on a shopping spree for yourself is exciting, but going shopping for your kids can be stressful. From getting your kids dressed before going out to gearing up with snacks and drinks to running around the store after your kids to try some piece of clothing, it can cause many headaches. When you shop in stores, you look for the most stylish and quality apparel at an affordable price. However, while you are looking around, you notice that your kids are going on a shopping spree on their own, grabbing anything that's at hand. You immediately grab them and run out of the store resulting in yet another shopping mission failed.
Then, you think to yourself, why not try shopping online? There will be no more long queues at the store, you will be able to browse through clothing on many online stores peacefully, and most importantly, there will be no more of your kids' fiascos. So, when you shop online, you have a chance of looking at all the clothes that are available and also get the best worth of your money. Also, when it comes to your shopping budget, you must be careful not to spend everything on all the desired clothing pieces. In case you've overspent and ended up with a bad credit score, you can go for online catalogues like Catalogues 247, which allow purchasing clothes on weekly and monthly installments. These online catalogues offer buying with credit options and are an excellent choice if you're looking to buy any item on a budget. In that way you'll be able to get the things you've planned and spread the cost on whatever you purchase.
Keep in mind several things may be tricky when you are buying kids' clothing online. Here are some important ones that you need to consider when you are going on an online shopping spree for your kids.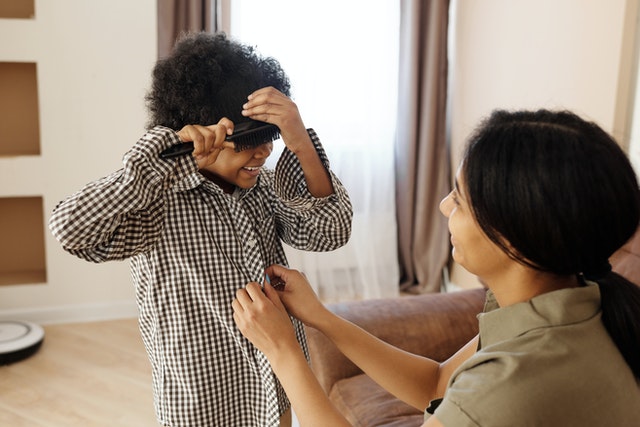 Photo by August de Richelieu from Pexels
1.
Look for quality materials
From the moment your baby is born, you want to dress it up in bright and trendy clothes, which sometimes can be very expensive. But buying fancy clothes doesn't necessarily mean that they are made out of the right quality fabrics. Kids, especially babies, have very sensitive skin, so they may have an allergic reaction to the material of the clothing. When you shop in stores, you can check what materials were used to make that particular piece of clothing and figure out which material may cause allergies. But when you shop online, that may be an issue. The best material that won't feel irritable to a child's skin, and that is durable is cotton. It is very soft, easily washable, and it won't cause allergic reactions and rashes. Also, some brands even sell clothing that is made out of organic cotton fabric and is GOTS certified. Usually, online stores list the materials, so before you buy anything, always check for the fabric.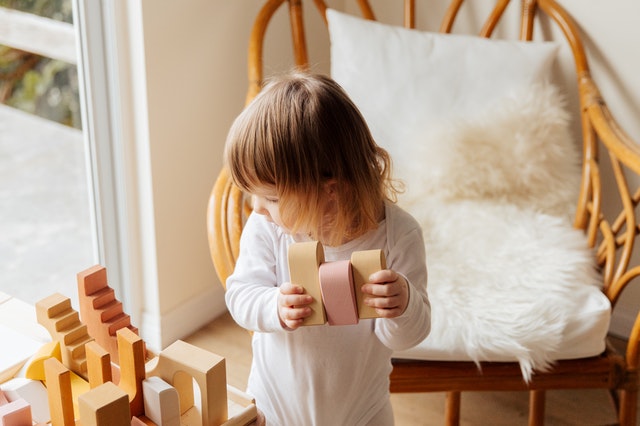 Photo by Tatiana Syrikova from Pexels
2.
Style vs. comfort?
Of course, every parent wants their children to look stylish, but when you are shopping for kids' clothing online, you should think about the functionality. Therefore it is advisable to consider buying clothes that are easy to take off and put on. Babies, for example, sleep most of the time and often stain their clothes. So, onesies and baby footies are probably the best option for them since you change their clothes a couple of times a day and are very comfortable. Also, keep in mind the size of your children. Generally, children's sizes match their age. But as they get older, they outgrow their clothes very fast, so consider buying less expensive ones, especially for playtime. Usually, the best option is to buy basic clothing with no appliqués or sparkles because they are not very practical, especially for washing, and may be uncomfortable for your children.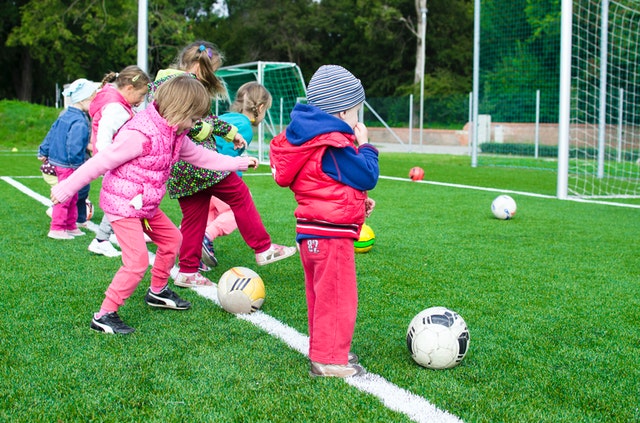 3.
How much should you spend?
According to an article written by the United States Department of Agriculture in February 2020, about $14,016 (6%) of the total cost for raising a child, which was an estimated $233,610 (in 2015), goes to buying children's clothing. Parents' expenses for buying clothes usually depend on their income and their brand preferences. They believe that if they are designer clothes, they are more expensive and made out of better quality fabrics. However, that is not always the case. When shopping for kids' clothing online, maybe it is fine to buy designer clothes for special occasions, but buying cheaper ones for day-to-day activities is much more convenient. Don't forget that children outgrow their clothes very fast, so look for some brands that fit within your budget and offer good quality at the same time. You should always choose quality over quantity.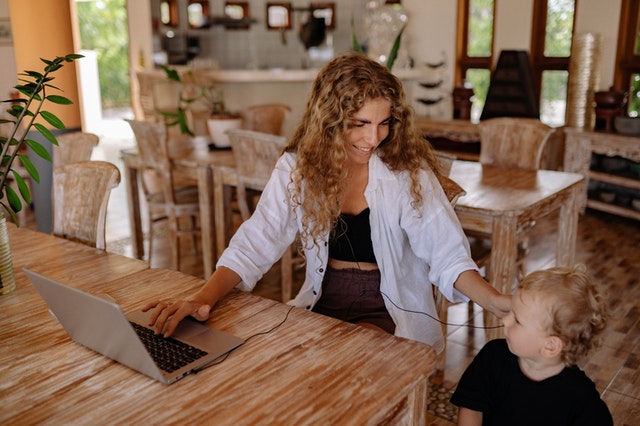 4.
Check the reviews
Shopping in regular stores takes time, and you can't know whether what you are buying is valuable. There is always a shop assistant constantly following you around and telling you that this is the best deal you are going to get for that price and quality. However, that is maybe the shop assistant's opinion, not another parent's. For that reason, online shopping is probably the better option. When you shop online, the websites that you visit and browse through have a section where other parents post feedback on particular items they bought. This feedback usually includes parents talking about the right size or the quality of the material, which provides very useful insight. Try to read as many reviews as possible because opinions vary and you can never go wrong with reading more.
Wrapping up
To sum up, shopping with children in regular stores does not always go as smoothly as we planned and it is something parents often avoid doing. As a result of that, they rely on shopping online and are becoming more aware of the advantages it brings. However, in order for your online shopping spree for your kids to be successful, you should keep these few things in mind. Paying attention to the quality of the fabrics and considering the functionality of the clothing can really come in handy and make your online shopping easier and less time-consuming.