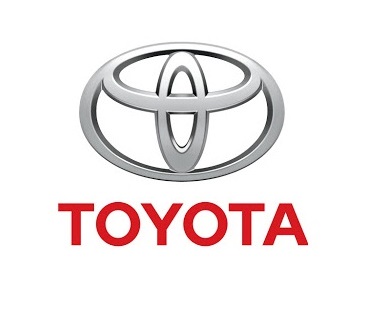 If you're not the "mini van" kind of mom yet need a more roomy vehicle for your family, check out the 2014 Toyota Highlander XLE. This modern styled vehicle is sleek and handsome yet still offers plenty of space to spread out— without looking boxy like a van.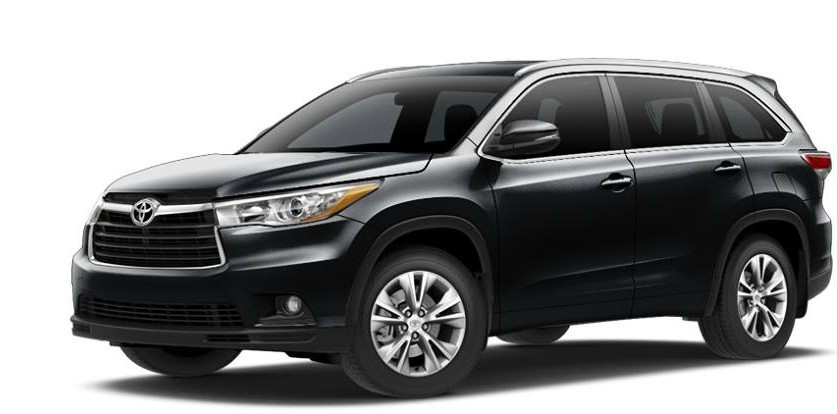 With the 2014 Toyota Highlander XLE you get seating for 8 which is great though kids or passengers sitting in the very back are out of hands reach. To fix this issue Toyota added a hands-free microphone to broadcast Parental Voice of Doom commands to the third row. This is a great feature because now you don't feel the need to yell to get your voice heard. hahaa!
Something else that's very spacious is the deep and wide storage compartment located in the center console. I've often dreamed of a safe place to store my handbag out of sight to passersby and now this vehicle has one. Hey guys, don't feel left out, this space is also large enough to hold your laptop (up to 15″) or other electronic gadgets.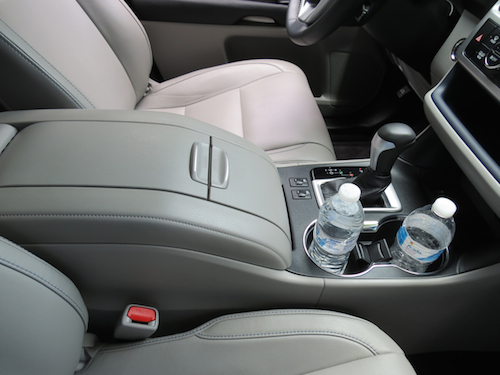 I love that I can hide my purse away AND not have to continuously pick it up or search for items that fell out while en route. This covered compartment keeps it secured and upright the whole ride. Love that!
Speaking of security, the 2104 Toyota Highlander XLE includes whiplash injury lessening seats, 8 airbags, Blind Spot Monitoring with Rear Cross Traffic Alert (which beeps when in backup mode when someone crosses your path), Lane Departure Alert that flashes lights to alert the driver when they're veering out of their lane, Auto High Beam Headlights– automatically dims the lights when oncoming cars are ahead, a Back Up Camera (one of my favorites), and Safety Connect— a system that calls a help center in the event of an emergency.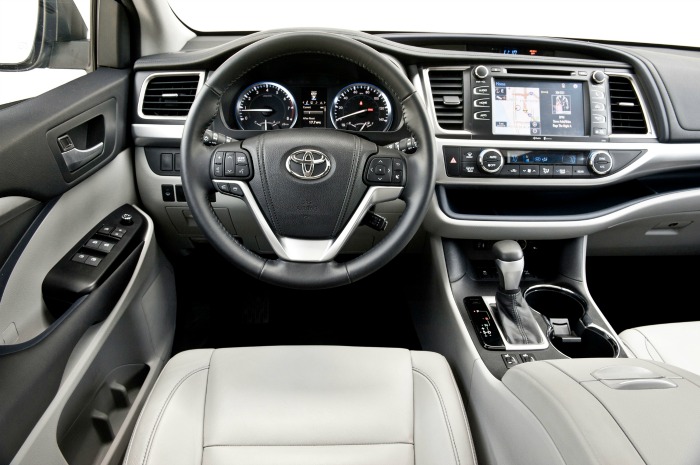 Toyota thought of everything with the new 2014 Highlander. Even rear seating passengers are treated like first class citizens (unlike your typical vehicles) because they can enjoy air vents (in the 2nd and 3rd rows) along with optional three-zone automatic climate controls. This way they get to drive as comfortably as the driver and front seat passenger.
The attractive and comfortable SofTex seats have the look and feel of leather yet utilize thermoplastic polyurethane for optimum breathability and surface cooling. The SofTex absorbs moisture slower and releases it much faster than real leather. A huge plus for summer temperatures!
This baby also comes with a leather trimmed, telescopic steering wheel with Bluetooth, voice command, cruise control, and multimedia controls. The instrument panel is clear and clean, easy to configure and uncluttered. Looking closer at the dash you find an upper and lower portion that is split by an open compartment that's covered with non-skid material. The perfect spot for your cellphone since it stays put!
There's also a small pass through where chargers can connect to cellphones or MP3 players for electrical outlet access. Plus, there's a 120-volt outlet located in the center console for the gamers in your family. You know you have to keep those devices fully charged. hahaa!
The 2014 Highlander XLE comes with a 6.1 inch touch screen navigation and audio system.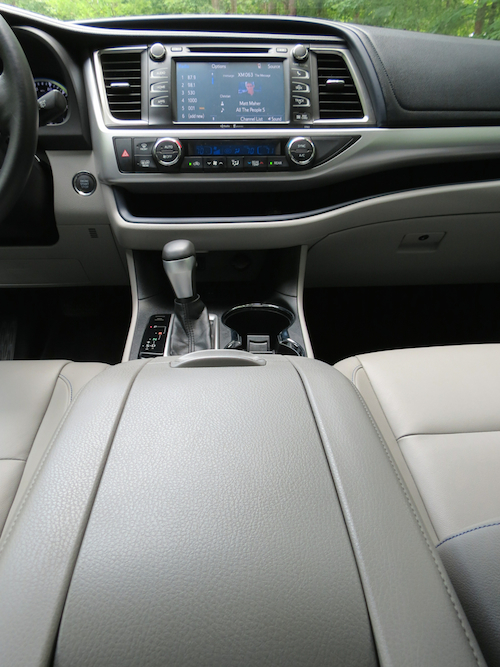 The 2014 Toyota Highlander XLE drives quieter thanks to the increase in soundproofing in the floor, as well as between the engine and cabin. It's much more tranquil with little wind or road noise— even when in 4-wheel drive.
One of my favorite features is the push-button start and more powerful 3.5 liter v-6 engine. This guy has a lot of pep when you're changing lanes on the highway or merging into traffic.
SPECS TO NOTE:
Six-speed automatic transmission
Fuel tank: 19.2 gallon capacity
EPA: 19 mpg city, 25 mpg highway
Limited vehicle warranty: 3 years/36,000 miles
Powertrain warranty: 5 years/60,000 miles
Corrosion warranty: 5 years/Unlimited miles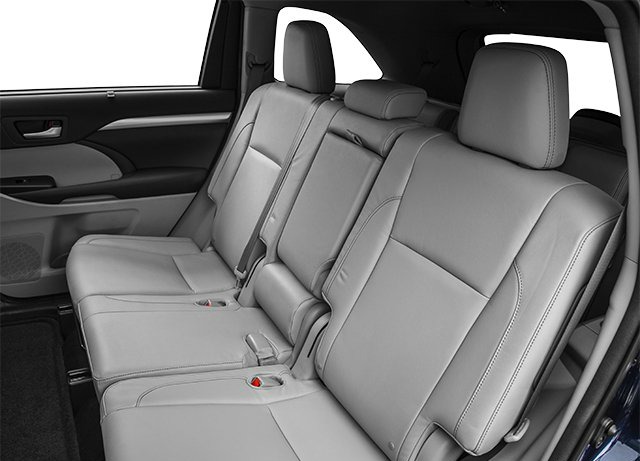 This Highlander holds its own in this class. As one of the newest models on the market, the 2014 Toyota Highlander XLE delivers many amenities that today's families desire and more.
Connect with Toyota: Website | Facebook | Twitter
Disclaimer: