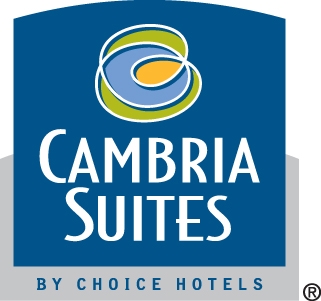 If you're ever in the greater Columbus, Ohio area on business or for pleasure, I highly recommend you check out the Cambria Suites Columbus – Polaris hotel. Just recently I had the opportunity to stay at this fine hotel for a 2-day business trip and I was more than impressed.
Cambria Suites is more than just a "pretty face", it's a home away from home with many fabulous amenities. Plus, its located conveniently near plenty of restaurants and shopping including the Polaris Mall.
When you first enter the lobby you're greeted by flat screen TV's, beautiful decor and plenty of seating. It's a great place to just hang out and relax if you have the time. There's also a lounge and a cafe where you can dine on tasty meals or enjoy drinks with family and friends.
Gather in the lobby/lounge area for cocktails
If you're game there's a clean and well stocked fitness room for those who want to work out— with plenty of equipment to suit your fitness needs. And a sizable swimming pool that's perfect for a late night or early morning dip. The entire hotel is well maintained, pleasing to the eye and easy to navigate.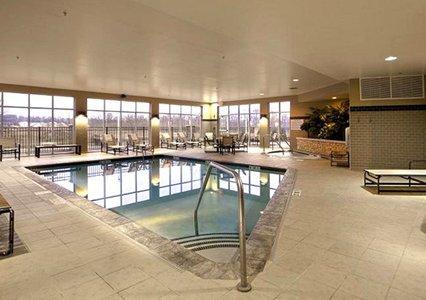 Lounge by the crisp heated pool or go for a swim!
I was extremely impressed with my spacious and well stocked room. It was like a luxury suite just for me with beautiful modern decor all the way down to the fixtures. The bed was quite comfy as well. I got a good nights sleep and felt well rested when I awoke.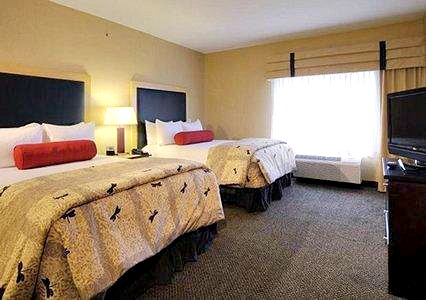 Choice Hotels certainly doesn't leave anything out when designing their hotels. Cambria Suites is not only impressive inside but they chose a great, safe location as well.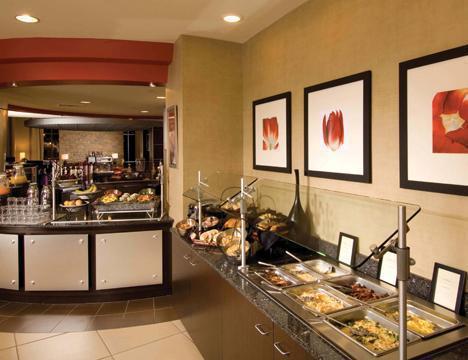 Cambria Suites Cafe
Dine like royalty during your stay on a well stocked buffet of pancakes, omelets, bacon, ham, toast, donuts, fresh fruit, juice, coffee and much more when you sit down at the Cambria Suites Cafe. Who wouldn't want to wake up to a delicious and satisfying breakfast like this?

Yummy in my tummy!
Overall I really enjoyed my stay at Cambria Suites Hotel and the next time I'm in the Columbus area I will definitely not hesitate to reserve a room. The hotel personnel is extremely pleasant and helpful, making my stay one pleasing experience!
Connect with ChoiceHotels.com: Website | Facebook | Twitter
Disclaimer:
This stay was sponsored by ChoiceHotels.com for review purposes only. All thoughts and words in this post are my own and I was not paid to endorse them. I am only voicing my opinion about this business.