I don't know anybody who doesn't love to play games on their phone or tablet. But almost everybody I know hates all the millions of ads that come with them. Kaydabi is doing something different. Their mission is simple – to use the power of entertainment to create positive change.
Wild Warriors
is a fun, relaxing gem matching game that lets you help save wildlife through voting. And to top it all off, the game is completely free of advertisements!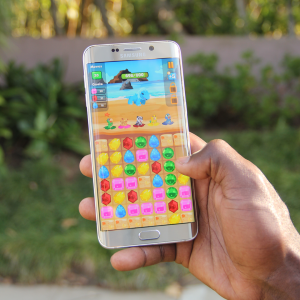 Progress through dozens of levels set against beautiful, colorful wildlife backdrops. Travel across the world and discover new animal habitats. Grow and evolve your furry friends to help battle nasty bosses like Pollution, Poaching & Deforestation. It's also full of fun wildlife facts to make you smarter!
Every day, 10% of in-app purchase proceeds go to one of four conservation organizations: Defenders of Wildlife, African Wildlife Foundation, Sea Turtle Conservancy and the World Parrot Trust. But from December 19 – 26, Kaydabi will be donating 100% of the game's procees from in-app purchases to support the wildlife conservation efforts of these charity partners.
Join Sipho the Elephant, Bruno the Macaw, Lico the Tiger, Mei the Panda, Orion the Polar Bear and Taka the Rhino on a wild adventure and help them save their homes. Download and play today!