For years I have hated the sound quality that comes from our phones and tablets. Either the volume doesn't go up high enough to fill a room or the poor quality makes it sound like you're in a metal box.
Chromecast Audio fixes both of those problems. With Chromcast Audio, you can listen to music on any speaker, old or new, easily and wirelessly. I expected some sort of complicated set up involving downloads and creating accounts, but there isn't any! I love how simple it is! Plug the Chromecast device into the speaker and the wall, turn up the volume and you're good to go! No downloads required! You can cast audio from your phone, tablet or laptop straight to the speakers from any compatible app including Spotify, Pandora, YouTube Music, Google Play Music, IHeartRadio, Vevo, NPR One and hundreds more!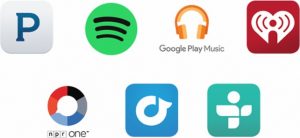 The best part? Streaming from your phone won't interrupt your calls and texts and it won't drain your battery!
Chromecast Audio comes withe all these amazing features:
Quick & easy setup
Streams over wi-fi instead of Bluetooth for crystal clear, higher resolution sound
Compatible with hundreds of apps
For apps that are not Cast-enabled, you can mirror what's playing on your Android device or a streaming website in your Chrome browser. This works for most Android devices.
The multi-room feature allows you to use several Chromecast Audio devices to stream on multiple sets of speakers throughout your house!
Anybody within range can cast their music to your speakers. Switch between music collections with ease. No additional setup required!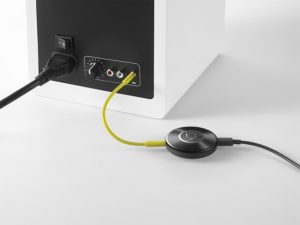 Need music for your next event but don't want to hire an expensive DJ? With Chromecast Audio, it's easy for you to stream music to your home speakers for parties and gatherings. I'm going to give it a try at my next gathering.
See how it works here.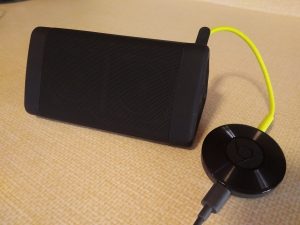 I also plan on taking mine on our road trip to Colorado this Spring Break. Instead of dealing with the hassle of constantly changing radio stations, commercials and picky kids, I can bring my own music collection and playlists AND everyone in the car will be able to hear it! It's affordable, easy to use and available today at Best Buy.
Jessica Kane is a writer for SoundStage Direct, the number one online source for the best vinyl records and turntables.
Disclaimer: The reviewer has been compensated in the form of a Best Buy Gift Card and/or received the product/service at a reduced price or for free.