The Sucklebuckle™ is a nursing device that props your top so you don't have to.
Allows a nursing mother to more easily nurse while wearing a non-nursing top.
Designed with an easy to use hook and adjustment system to encourage use with one hand.
Adjustment capabilities allow a secure hold on tops of various weight and thickness.
Frees a hand (… or a chin) that would otherwise be holding up a top.
Very lightweight – only 1 oz. – to accommodate those moms who want to keep the Sucklebuckle attached to their bra/tank all day.
Use as a tool to remember which side to begin each nursing each session.
Great for pumping too! Perhaps a Sucklebuckle for each side is needed.
The hooks allow a mom to snap the Sucklebuckle onto her diaper bag strap for easy accessibility – no need to dig around in her diaper bag searching for it.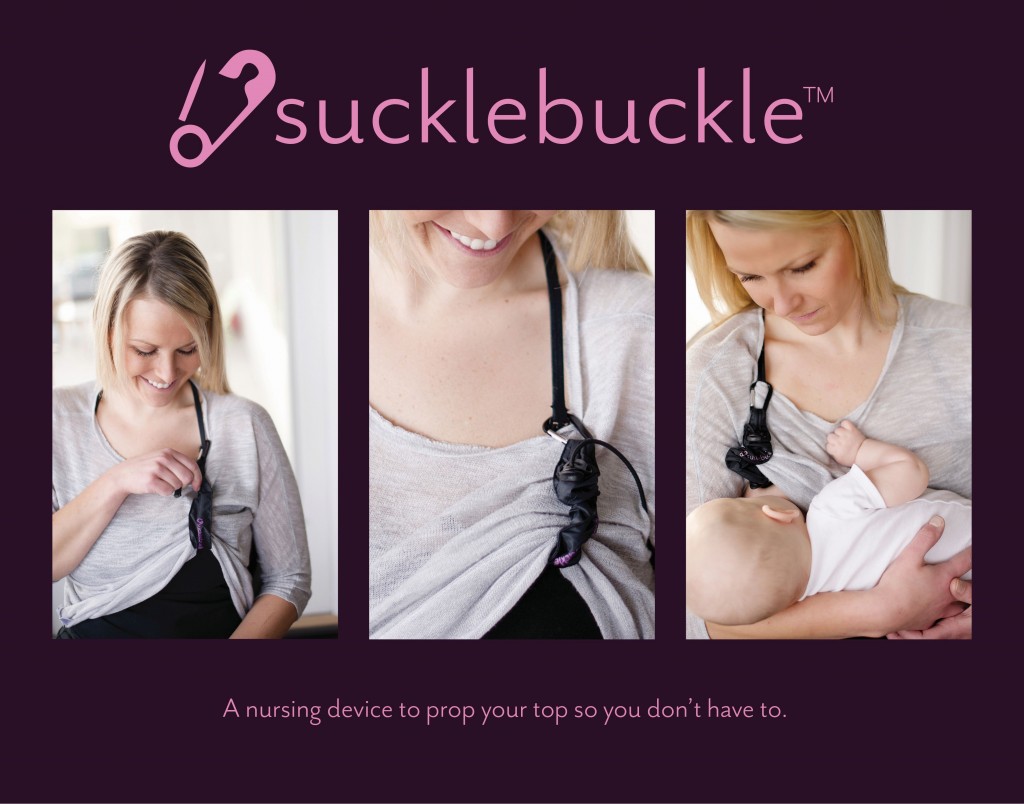 www.facebook.com/thesucklebuckle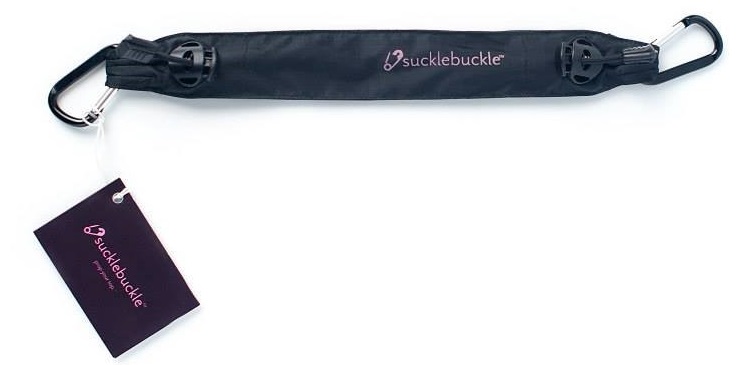 www.facebook.com/thesucklebuckle