Being a single parent can be tough. Not only do you have to handle the usual hurdles of parenthood by yourself, but you also have to navigate through all the social norms of being single. All parents know the difficulties of finding time to slot in a meet-up with your friends and do the things that you actually want to do around the busy schedule that children have nowadays, what with school, sports, and all their other activities and outings. As a single parent, you're also then expected to be looking for new sparkling romance, and you deserve to have someone by your side to love you and to take on life with. Whilst finding a new flame is exciting and reignites energy for life inside of you, introducing a new partner to your children can be a challenge. There are bound to be bumps in the road, but there are ways to make the journey as smooth as possible.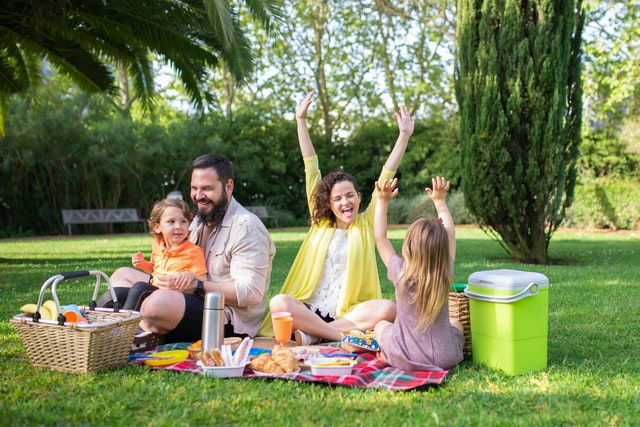 Finding Love
You don't want to put your kids through any unnecessary stress, or yourself. This is why you have to be 100% certain that your new partner is here to stay. They need to be fully committed to you and your family. But before you can even consider any of this, you have to meet someone, which can be a challenge in itself. Sometimes these things just happen, maybe not quite the coffee shop romance that you see in the movies, but you get the idea. In the bustle of life, we meet so many people every day, and sometimes romance creeps up on us, welcome but unexpected. But this doesn't happen for everyone. Luckily, nowadays there are so many other ways to find love.
Online Dating
You may have your preconceptions about dating sites and apps, but millions of people find true and life-long love this way. Look for a site specifically designed for people in the same situation as you, a site that allows you to add as much information as you like in a range of different categories and in different formats, from basics like birth date, location, and what you are looking for, to video uploads, information on your children and astrological charts.
The more information you provide, the more refined your matches will be. As a good example, SingleParentMeet has a partnership with childcare services to allow you to organize meetups without the extra hassle of finding someone to babysit. Discover more with this in-depth review on Top10, which will give you details on the sign-up process, features, and communication tools, with an insight into some successful love stories.
Slow and Steady
Once you have been dating your new partner for a little while and you are both committed to each other and the family, take the introductions slow and steady. Suddenly surprising a child with your new partner is never a good idea. Before they meet, you need to drop in conversation that there is a new friend on the scene you are spending time with. Children need to get used to the idea that you are regularly meeting up with someone, so as you spend more and more time with them, start talking to your children about what you've been up to together. This will gently ease them into the first meet-up, and you might even find your children ask to meet this mystery person that they keep hearing so many good things about. What an ideal situation that would be!
The First Introduction
You want this to be as smooth, simple, and as stress-free as possible. Bringing them into your home is probably a little bit too intense for the first time they meet, you need something low-key. It's usually best to pick an activity where everyone gets to interact and have a little bit of fun. Bowling is a family favorite, or a trip to the park; having some sort of activity prevents any awkward silences and makes everyone feel more comfortable. During the first encounter, remember to keep it casual. As much as you may want to, refrain from holding hands or kissing, as this might make your kids feel uncomfortable.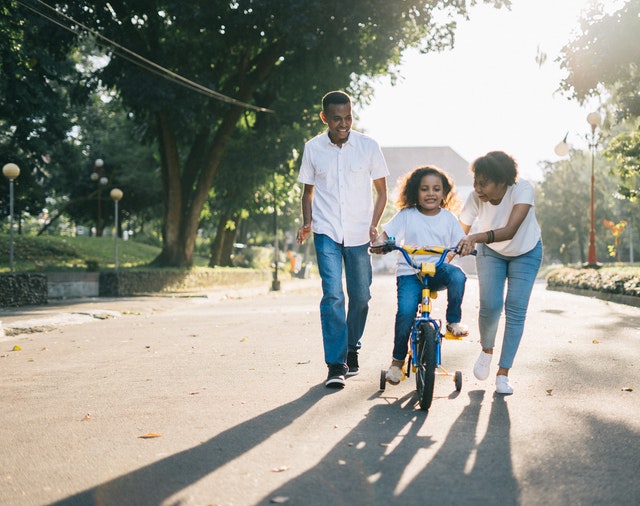 Be Open and Sensitive
Introducing a new partner is a big move for everyone involved, so be mindful of how your children will be feeling. Whilst they want you to be happy, it may take them some time to get used to the new dynamics. Kids can get jealous and feel like the new partner is taking their parent away from them, so making sure you still have enough quality time alone with your children is essential.
When you introduce a new partner to your children, be open and communicative. Talk with them about how you all feel about the situation and what can be done to keep everyone happy. Be honest about everything that is happening and include them in decisions along the way to keep that train chugging towards the luscious green grass.