Mom Blog Society has partnered with Ethos Life Insurance to bring you this post. Some links contain an affiliate link which means Mom Blog Society will get a commission if you purchase from them.
When you think of life insurance what immediately comes to mind? Taking care of your loved ones after you are gone? Or possibly making sure your funeral expenses are taken care of? Sometimes people want to make sure their bills and other expenses are taken care of after they are gone also. I want to share with you today about Ethos life insurance.
What is Term Life Insurance?
Term life insurance is an insurance policy that covers you for a certain amount of time. Once that time is up it ends. You no longer pay but you also no longer have any life insurance. It is the most affordable life insurance so that is why most people opt for it. It is also the simplest type of life insurance.
Term life insurance can cover you for 10, 15, 20 or 30-year terms. You will pay a monthly payment which is referred to as a premium. As long as you make sure your payments are on time your coverage will continue. If you pass away during the term of the life insurance policy, the person you name as a beneficiary will receive the amount that you took out for your policy coverage.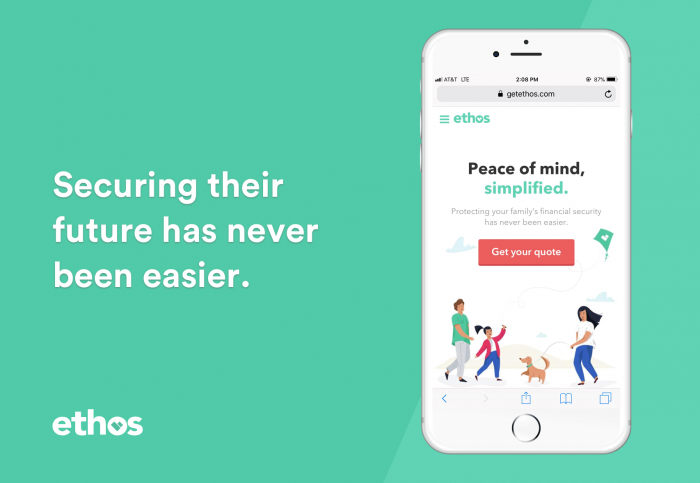 What Ethos Life Insurance Does
You will find that Ethos makes life insurance accessible and simple for the modern consumer. Anyone can go to the Ethos website to apply for term life insurance and it is 100% free online. You do not have to worry about assertive sales agents, no medical exams for most people and no hidden fees. You will love that Ethos's main objective is term insurance. This makes it much less costly so you can afford it and not worry about it taking a chunk out of your budget.
Why Should You Buy Ethos Life Insurance
One thing to remember when buying life insurance the traditional way is it can make for a less than pleasant experience. You might find a lot of back and forth with the insurance agent, mandatory medical exams as well as blood and urine testing. The process can take several weeks, you might even find it can take a good 10 weeks or more. Most all insurance is sold by commissioned sales agents/people. Since their time is money, they could be apt to push you into purchasing the most expensive coverage that is available. Sometimes this happens even when you do not need it.
You are going to find with Ethos it is a better way to buy your term life insurance. Their online buying experience will make you feel like you are in control of your decisions. There are no medical exams for 99% of people who apply. They also provide for all financial situations. You can purchase a $25K up to a $10 million policy. You are able to apply for free and it can take you as little as 10 minutes. Wouldn't you rather take 10 minutes in the comfort of your home than possibly various appointments at an agents office? I know I would find this much more time efficient. Most healthy people will get approved instantly and you do not have to worry about any upselling. Ethos will never try to sell you more life insurance than you need or can afford.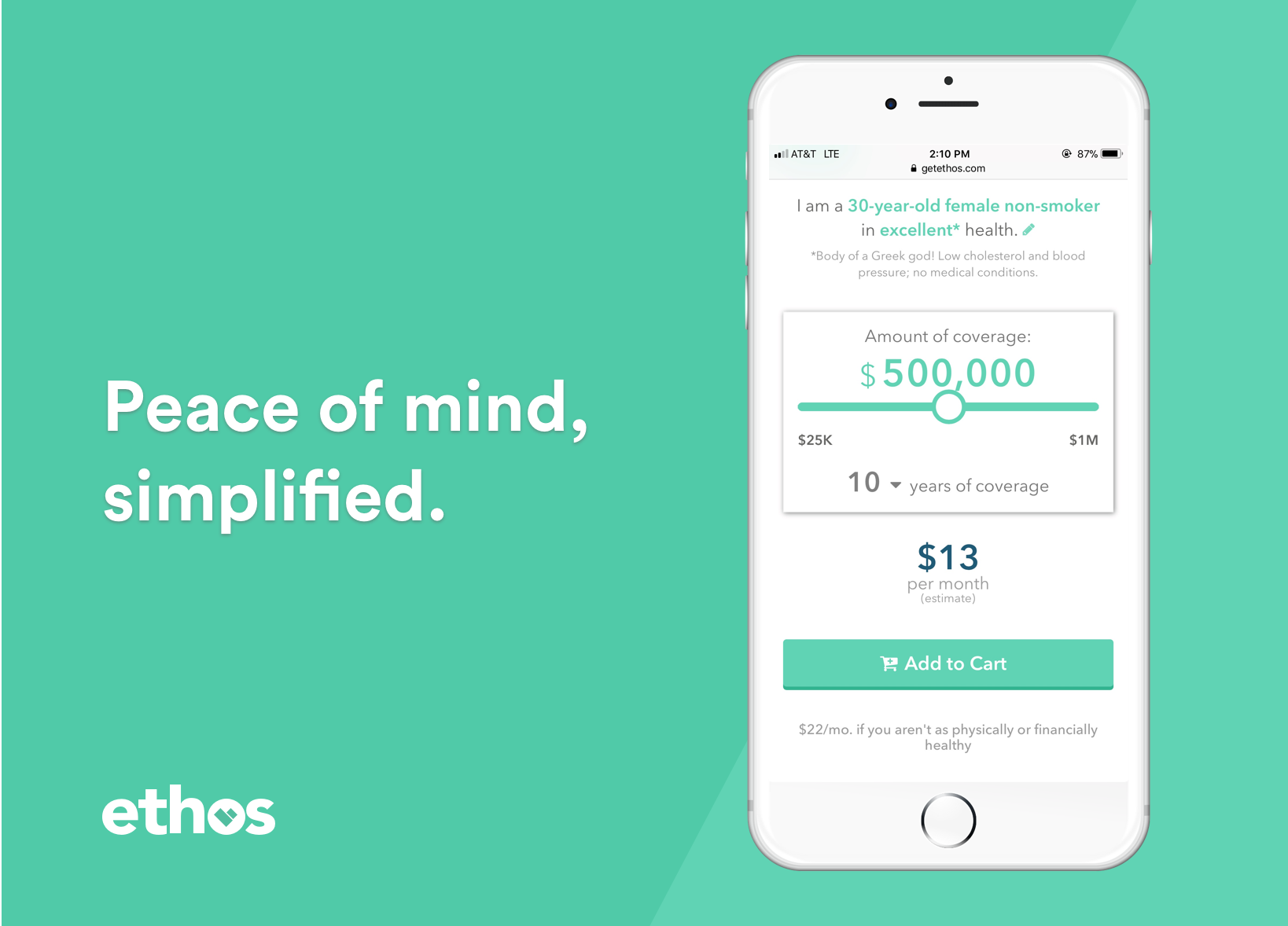 The Real Benefit to You Is
You will see that Ethos gives the benefits of an up to date buyer experience. Also the security of a major life insurance company. They have partnered with Assurity which is an excellent rated life insurance company with over 130 years of experience.
Most claims are paid within 10 days, and they will be there to help your family through the process. With competitive pricing $1 per day could buy your family $1 million of coverage for $20 years. Ethos is there to make you happy, that is their #1 priority. They are available by phone or email to answer your questions.
Are You Wondering Who Should Get Coverage?
Anyone and everyone should have coverage but most importantly the need for life insurance depends on what stage of your life you are currently finding yourself in. If you have someone you want to protect financially in the event of your death such as a spouse, or a spouse and children life insurance would be important to you. Households with children and one income, or if your household is dependent on one income. Also if you are the sole income for your family and your wife is the provider of care for your children. It is important to insure her because if something were to happen you would then need to be able to afford care for them while you work.
So to recap who needs life insurance:

Households with young children and one income
Households with Children and One Income
When the household is dependent on one wage earner
Households with Children and Two Incomes
Married Couples, No Children
When both spouses are employed and contribute equally to the finances of their household they may choose to wait until they purchase a home or start having children. BUT if the death of one of the spouses will create a financial hardship, purchasing life insurance will help with the strain.
In conclusion, remember when purchasing your life insurance policy that you want to make sure your death benefit will fit the needs of those you are leaving it behind to. You want your wife and kids to be able to live comfortably for a particular number of years after your death. To figure out the amount you want for your death benefit, you will want to take your annual income and multiply it by that number of years. Then it is a good idea to add to it the cost of your funeral, and any debt. This way you know you will be taking care of them for years to come.
Visit Ethos on their social media channels and of course their website here.
Facebook | Twitter | Instagram