Parenting life can be a hard one. It takes a lot to be a parent, and sometimes, you can feel like you're doing a horrible job and you'll never get the chance to make a difference where it matters. After all, you've got kids to raise, and each one of your little darlings is going to have something to say about the way you raise them!
Your kids are your world, and they're the most important people to you. You want to watch them grow healthy and happy, and a lot of the time, that means you neglect your own wants and needs. You're a parent and you need to be there for your children, but you've got to take some time for yourself as well.
So when it comes to living in the modern world of technology, what can you do to help balance out your life? Well, you could start with the phone you have in your pocket. There's all sorts of apps on the current market that you could put to good use in your parenting lifestyle. Even just the little things can help!
So without further ado, here are some recommendations about the kinds of apps you should be installing on your phone, for help with your parenting responsibilities, and the other parts of your life that could do with a little more attention…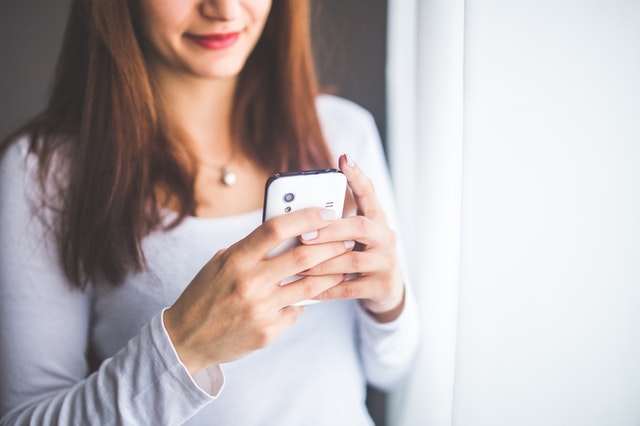 Family Friendly Games
You're a parent, and that means you're not the only one who uses your phone. Your kids are going to be asking for it all the time, when they're bored at home or out and about, so they can play on the games you've got installed on there. And when you've got kids to keep entertained, you need some family friendly options for them to make use of.
Thankfully, there are plenty of family friendly gaming apps on the market, and you can download as many as you want to help keep your kids entertained. There's quite a few game developers out there who know what a parent like you needs, after all, and quite a few of the games are developed by parents themselves. The Toca game series, or LEGO games, are both incredibly popular options for keeping young minds occupied!
You can also find a handy list of games you can all play together as family too right here, if you fancy getting the whole family together whilst bored on a car trip or on an airplane, and booting up a game you can all take part in. It certainly beats eye spy!
Of course, be sure to monitor your child's screen time, to ensure they're not spending too much time sitting down with a tablet or smartphone, and they're never in front of a screen for more than a couple hours per day.
An App to Keep You on Track
Speaking of monitoring your time, you might just need an app to help keep you on track as well. As a parent, you can be in a rush for what seems to be 24 hours a day, and you're never too sure where you are or if you're doing what you need to do. And seeing as we all carry our phones everywhere with us, why not let them turn into little pocket assistants? Being a parent is hard enough on its own, and you don't have to remember all of those appointments and what's on your shopping list off of your own back!
It's time to download an app that can help you out with tasks like these. Having something like an organizing app installed on your phone, that's specialized for family life, can be a Godsend. Indeed, even just using your calendar can help to keep you on track, but it's missing some essential features. Most family organisation apps are able to be shared between your family, so even if the kids want to let you know about an upcoming sports event they want you to come and watch them play in, all they need to do is tap a few buttons.
Something for the Quiet Nights
Of course, sometimes even being a parent means you have a quiet night or two. When the kids are off on a school trip or away at camp, or if Grandma has them for the night, etc., you're going to have a night to yourself. You're going to have the whole house to yourself, and you probably won't quite know what to do with all this peace and quiet! And once again, this is where an app or two could help you out.
If you want to get out and about on your own for once, or you fancy going out with a friend and having something very adult to do for a change, you could download an app that shows you the hottest clubs, bars, and gigs going on in your area for the night. Take some time out with people of your own age, and have a good time, and then get back to bed with a smile on your face, ready for the kids to come home in the morning!
You could even install a dating app, for use when you've got a free night and feel like you want to get to know someone new. Whether you like Dating apps or not, if you're a single parent and fancy having a good night in or out, installing one and quickly signing up could open you up to a whole new world of possibilities! There's even specialized single parent dating apps out there these days, so you won't have to go through the awkward moment of explaining 'I have kids' with any potential suitor.
An Educational App for Homework Help
Your kids are going to have homework to do one day, and one day, the homework they'll have is going to be a little too advanced for you. Sure, you're the adult here, and you know more about the world than they do, but the intricate details of 5th grade math can be a little hard to grasp, seeing as it's been so long since you were a 5th grader yourself!
Once again, it's a good thing there's plenty of homework help apps out there, and general education apps as well. There's quite a few designed specifically for parents who want to learn to help their kids themselves, to ensure you can always be there for your kids, no matter what the trouble is.
Plus, you can download a couple of education apps the whole family can use as well – something like Play and Learn by PBS was made specially for kids and their parents to use together. So, why not download an app or two like these, and see where your new found knowledge can get you as a family?
Something to Help You Stay Healthy
It's hard to live a healthy lifestyle without trying your best to do so. When you're hungry, you're supposed to reach for an apple or some carrot sticks, and you want your kids to follow this example you set. However, sometimes you just want a giant slice of chocolate cake, or maybe you're hiding a chocolate bar underneath the sofa where the kids won't find it? Either way, it's hard to follow a healthy and active diet when you're on your own.
So, why not take some time to look for apps that could help you out here? After all, you need to show the kids that eating healthy is possible, and is good for them. Download an app that helps you to track what you're eating, and updates you with regular healthy and tasty recipes for you to try out. It's not hard to check your phone for new notifications on your diet, and you'll soon fall into the habit of eating a bit more healthy, for the whole family!
Similarly, it's good to keep an eye on your general health too, as well as your kids'. Downloading a general health app, or a symptom checker, can help you to diagnose those rashes your kid breaks out in sometimes, or if that cut on their leg needs a doctor to see to it. WebMD has an app of its own, and is free to use, so that might be a good place to start.
What Apps Do You Have on Your Phone?
The apps on your phone should help to benefit your parenting lifestyle, rather than bog it down even further, or keep on distracting you from it. Make sure you've got the right apps installed on your phone by keeping the above app recommendations in mind.
Indeed, every single parent is different, and needs different apps in their lives, but we all have one common goal: we want our kids to be happy, and we want that to make us happy too. And seeing as we have technology at our disposal, why not let it help us out on that mission?