As soon as Fall weather hits, all I can think about is snuggling under the blankets with the kiddos and watching a movie. My kids are exactly like me when it comes to the cold. We don't like it at all! One day, we were watching a commercial for Hoodie Pets and of course my kids flipped over it. All I heard was "Mom, can you get me that? We will be nice and warm." I am sure the pet that attaches to the sweater had absolutely nothing to do with the fact that they wanted it. LOL!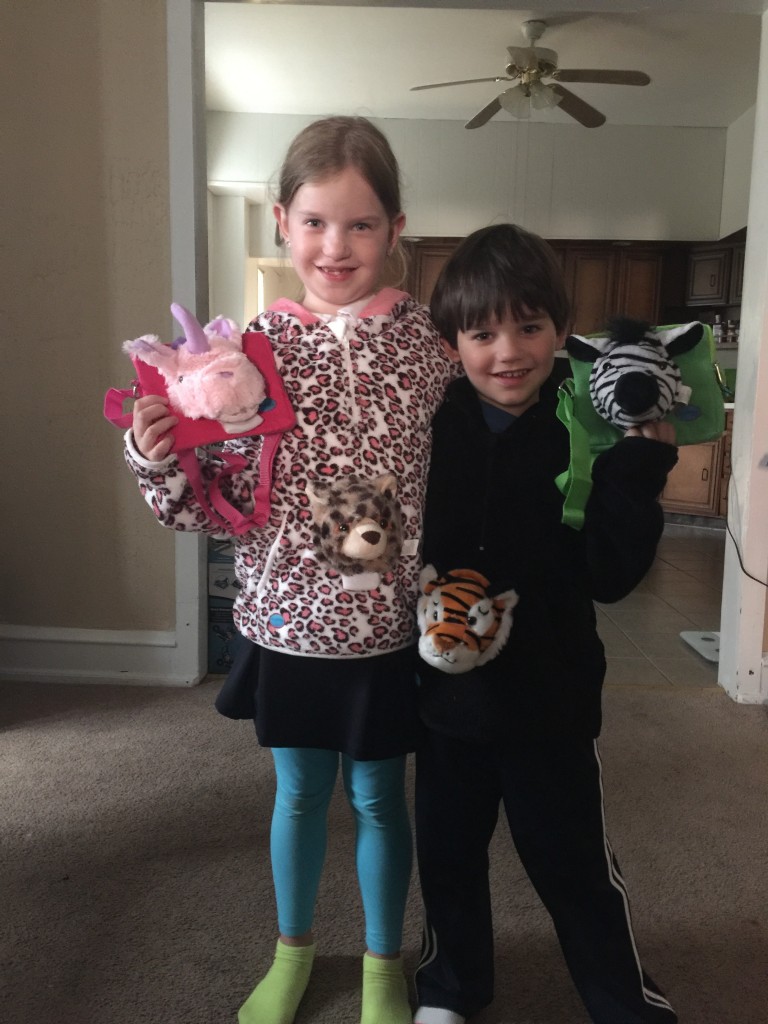 Once I received these Hoodie Pets my kids went bonkers for it!! It was 70 degrees and my kids wouldn't take them off. My daughter got the Cheetah with Cheetah print and my son received the Tiger with Black Hoodie. These are simply adorable!! We also received these super adorable bags that have pets as well. The pets are detachable so my kids were switching up the pets with one another.
I cannot even begin to tell you how soft these sweaters are. They are made of super soft cuddly fleece material and they even have thumb holes to wear like a glove. I know that is all the rage with the kids right now.
Your HoodiePetTM is a warm and comfortable hoodie made of super soft cuddly fleece. It's so soft and snuggly you'll want to wear it all the time! Velcro your favorite HoodiePetTM to the front pocket of your hoodie, trade, collect, and play with your pets.

HoodiePetTM hoodies are made from the softest, most snuggly 100% polyester. Machine wash warm, wash dark colors separately. Do not bleach. Tumble dry low.

Pair your favorite HoodiePetTM pet with a super soft fleece hoodie for your ultimate HoodiePetTM combo! HoodiePetsTM are interchangeable puppets made from the softest 100% polyester fur around. Better for snuggling with!

Surface wash with a warm cloth. Do not tumble dry.
HoodiePet makes an amazing holiday gift for the kids. They are so much fun and your kids will stay super warm all throughout Winter. Make sure to check them out!