Jilleyn Gordon
I like my family recreation close to home and with lots of fresh air—a nice Sunday walk together in some nearby woods usually does the trick. And this opportunity to review the new Waldlaufer Helen boots was a bonus! So I gathered up my family, including our dog Smooch, and off we went to the trail.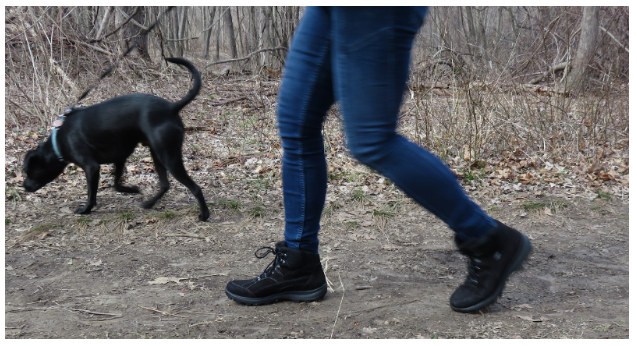 It was a sunny late-February day here in New Jersey—cold enough for a coat, but just warm enough for the recent rain to have created a puddly, muddy mess. And one thing I found out within a ¼ mile of the parking lot was that THESE BOOTS ARE TRULY WATERPROOF. The water just beads right off 'em! My feet stayed bone-dry.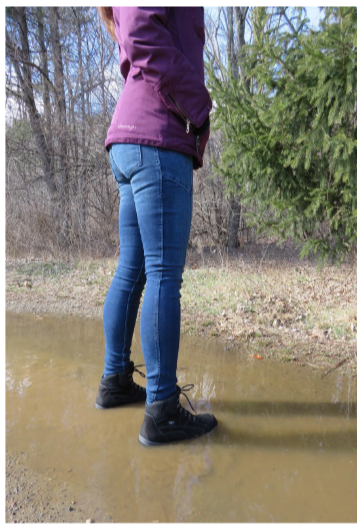 In my opinion, the way a boot or shoe feels is what makes the difference between one-time/occasional use and a go-to staple. So, let's talk about the comfort features Waldlaufer incorporates into the Helen.
(Disclaimer: I'm a tough customer on this issue. My size 10 feet are flat and wide, and my ankles tend to feel it on uneven ground. Plus, my bunions are in high gear lately; my right foot in particular, was still tender in a few spots from an 8-mile off-road run the previous day.)
The first thing I noticed about walking in the Helens was that they were incredibly lightweight for such a sturdy boot. And an instant later, I started noticing what I didn't feel. I know it sounds improbable, but my feet felt no friction whatsoever—just softness and cushioning from my toes to my heels. Waldlaufers are known for this, and it's partly why they're so popular all over Europe.
The Helens also held my feet in place nicely! My ankles felt incredibly steady on every surface, and I cannot overstate the importance of that. After all, you never know when in life you might decide to stand on a log stretched over a ravine or traipse across slippery branches.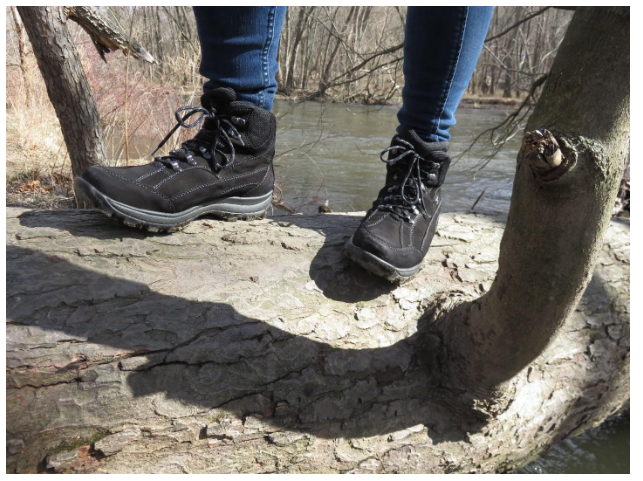 The tread-grip was quite a confidence-booster. (And believe me, I will slip if allowed to!)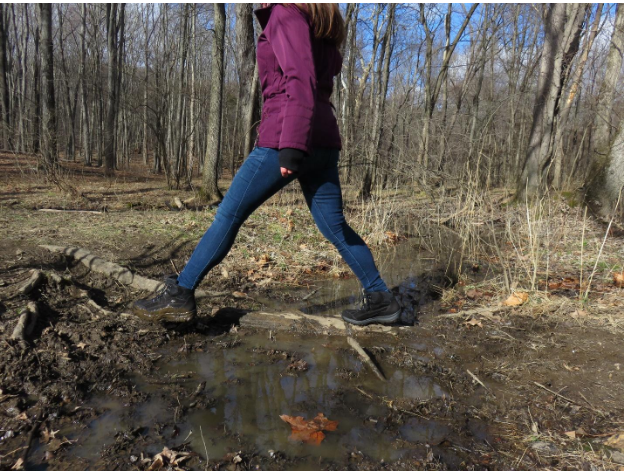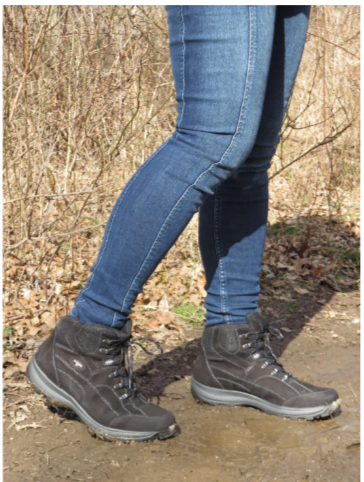 Finally, even if cuteness isn't a critically important thing in a hiking boot, aren't the Helens kind of adorable with jeans?
Unlike most hiking boots that have a bulky, "get-these-off-me-now!" look, I wanted to keep these ones on all day (and did so until 9pm, when the whole family got into PJs to watch the Oscars together.)
And there you have it. The deceptively lightweight Waldlaufer Helen is my top boot pick for hiking, walking, or any other activity where you want your feet and ankles to feel cushioned and supported!