Are you aware that over 15 billion batteries end up in landfills each year? That's a lot of batteries and Batteroo informs us that if we lined them all up back to back we could actually have them wrap around the earth 18 times! WOW, so not only are we disposing of millions of batteries, we are also contaminating our soil and a laundry list of other environmental impacts when you think about it!
So you may be asking what is Batteroo? Well, Batteroo Boost is a reusable sleeve for your disposable batteries that works to extend battery life and maximize performance. Batteroo Boost will prevent you from wasting money buying new batteries every time. Many times we tend to throw away our batteries without knowing some of them if not all still have charging juice left within! Now, with the use of Batteroo Boost you will " GET MORE and WASTE LESS"!
The Batteroo Boost is very simple to use: just follow the simple steps below!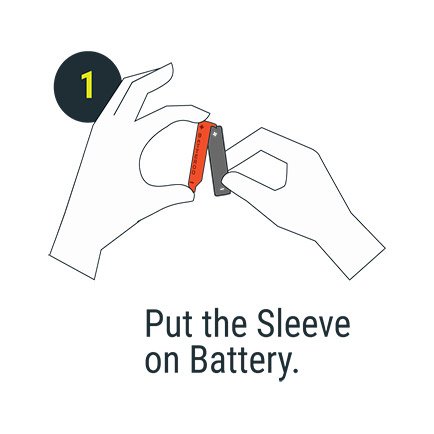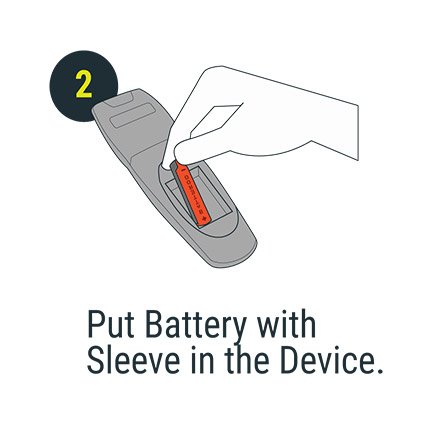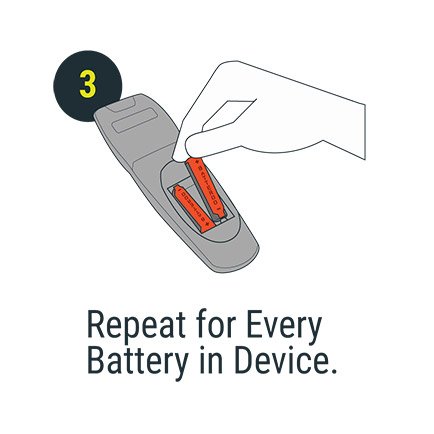 The sleeve is very thin and will slip onto any battery ranging from double AA's-AAA's-C , and D batteries. Consuming fewer batteries is ideal and to that end. The Silicon Valley-based company, Batteroo has released its eponymous battery life extender. Again, once the sleeve is slipped onto a battery it will then draw out its usable power to prolong its life. Impressive.
Technically speaking, Batteroo is a miniaturized voltage management and delivery system. Stainless steel, less than .1 millimeter thick, these reusable devices can significantly cut the number of batteries we buy, use, and throw away (which makes the battery companies not too happy).
So instead of contaminating our soil and harming the environment by disposing of your batteries, why not give Batteroo a try. You can test out Batteroo in many devices remote controls, video game controllers, toys, flashlights, radios, small appliances, and so many other battery operated units.
If you would like to learn more about how disposing batteries can harm our environmental just take a moment to read the Batteroo Website. I do believe there will be many great benefits from the use of the Batteroo Boost Sleeves, especially during an emergency outage!
Save Money, Revive Old Batteries, Extend Battery Life, and get ready to Maximize Performance too!


You can keep up with Batteroo via their social media: Facebook | Twitter | Pinterest | Instagram |