Use Zazzle to put some Dazzle in Your Online Shopping Cart

Zazzle is an online retailer. Shop for fun products – create merchandise – sell your wares – upload photos – choose from fonts to personalize just about anything from A to Zazzle!
With Zazzle, your imagination is at your fingertips.

At Zazzle, The Make Engine™, we believe that dreams should be indulged, ideas explored, and inner creators set free. Our mission is to give anyone, anywhere the power to make anything imaginable.
If you want something that is unique…out of the ordinary…fun and/or functional…personalized…or all of the previous, then you should shop Zazzle! I received a gift code to shop at Zazzle and I have to tell you, I had so much fun – BUT – they have so much to offer, it was really really hard to choose. I knew that I was going to be doing some traveling, so that was my first search.
TRAVEL – TRAVEL – TRAVEL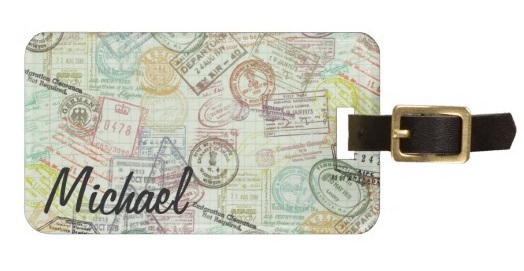 Luggage mugs, travel bags, lots and lot of travel tags. So many things, so much fun, travel accessories for everyone! I found just the thing. Personalize luggage handle covers along with matching travel tags and passport cover. There were a plethora of styles and patterns to choose from, and when it came to personalizing them, I was able to pick just the right font. I love the passport stamp design. If course, I got my name put on them. The tags and luggage handle wraps will make it easy to find my bags even if other have the same luggage.
Our Products and Techonology

Our products let you add your personal touch to any part of your life. We're passionate about giving you the ability to make your mark on the world through customization, and we believe there is no limit to self-expression. With an ever-expanding array of categories including everything from apparel and paper goods to fabric and food, we're committed to offering the highest quality custom products in the world.

If you can dream it, we're making the technology to do it. At Zazzle, we're on the cutting edge of real world technology that brings your imagination to life. Our innovative minds are taking on the toughest technical challenges to make customizing anything a possibility. We're developing not just the newest software for interacting with your creations before they happen, but also the state-of-the-art hardware and manufacturing processes that turn your dreams into realities.
Next, I wanted to get a few gifts for my daughter, who is a HUGE Grumpy Cat fan. There was no shortage of goodies. Everything imaginable! I got a fantastic mouse pad for her, and a poster for her to put up in our homeschool corner. My husband loves to tease our grand daughter and her friends, when they complain about being board. He will waltz out into the living room and hand them math sheet to work on. (It's funny how quickly they realize that they aren't really board after all!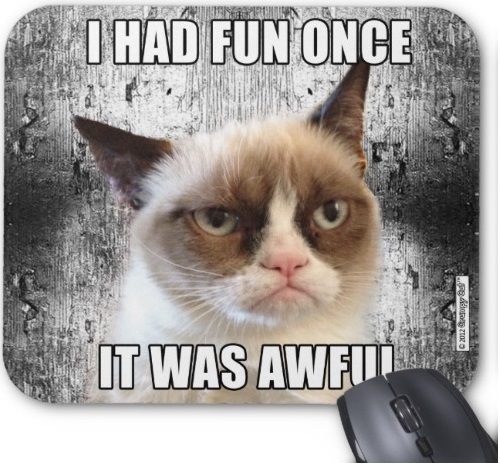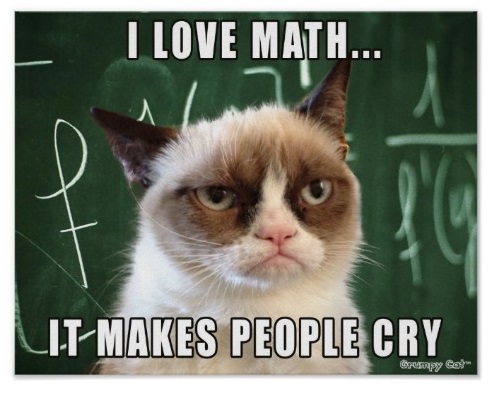 Even after getting 2 luggage handle wraps, 2 luggage tags, the mouse pad and poster, I still had a balance on my gift card, so I got a package of Christmas postcards to send to my friends who are in the Service Dog training group that I'm in .I love love love them!
So cross off all those items on your gift giving list, by shopping online at Zazzle!
PS – Snag a Zazzle Black Membership for unlimited free standard shipping for a year OR a Zazzle Black Membership for 2-Day unlimited 2-day shipping for two years!
Connect with Zazzle: Shop | Facebook | Twitter
Disclaimer: This product was received from the Company for review purposes only. All thoughts and words in this post is my own and I was not paid to endorse it. I am only voicing my opinion about this product.