The Jojoba Company Is A Leader in Jojoba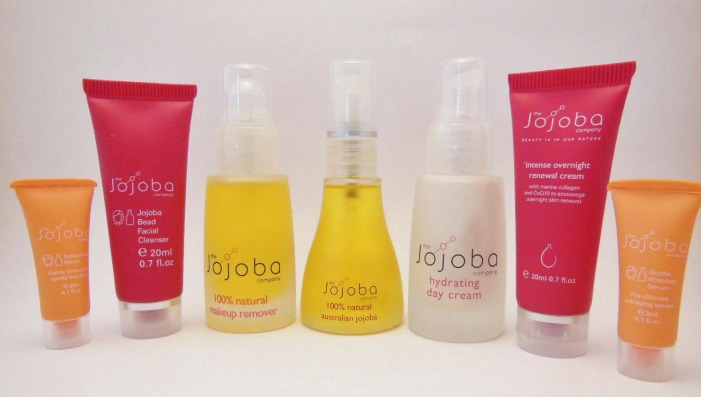 The Jojoba Company takes jojoba seriously. They grow jojoba for their products on their own farms. Jojoba isn't actually an oil. It is a wax ester – a wonderful product that acts as a natural moisturizer for skin and scalp. It can be used on face, body and hair. Use it to effectively remove makeup, as a cuticle conditioner and even as a cleanser. The Jojoba Company 100% Natural Australian Jojoba comes in a lovely frosted bottle, that looks as elegant as the jojoba feels.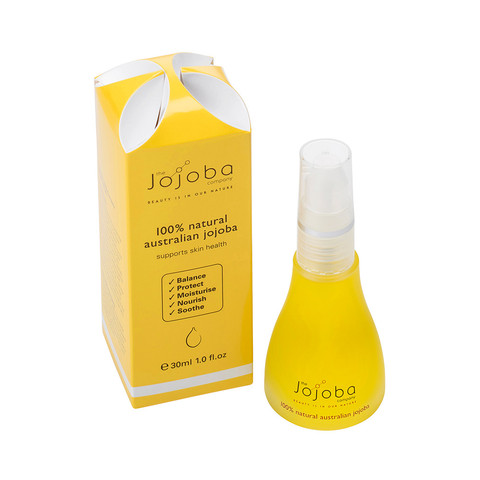 Use jojoba after bathing or showering (either alone or with your favorite moisturizer) to keep skin supply. Morning and evening, use it on your face after cleansing…gently massaging it in. It can be soothing on skin throughout the year, but it's especially great during harsh winter weather, when skin tends to be more dry and can be rough from being wind blown.
100% Natural Ultimate Jojoba Youth Potion
Jojoba blended with antioxidants, vitamins and essential fatty acids. It contains CoQ10, Manuka Oil, Argan oil, Camellia oil Baobab and Meadowfoam. All you need is two pumps on your fingertips, to soothe into skin on face and neck.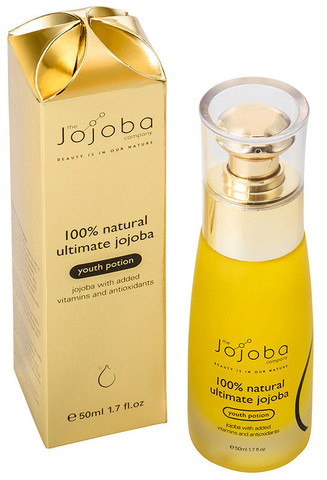 Jojoba and Skin

Jojoba is the only plant known to product wax esters similar to those in our skin.

Skin health is maintained by an oily (waxy) solution called sebum; 25-30% of the skin's sebum is made up of wax esters. The prime role of wax esters is to hold moisture in the skin, which keeps skin looking and feeling firm. As we hit our early 20's, our production of wax esters starts to decrease, allowing moisture to escape from skin cells. This begins the aging process of skin.

Jojoba is the only plant known to produce wax esters similar to those in our skin. Jojoba is naturally hypoallergenic and contains powerful antioxidants, Omega 6 & 9 fatty acids, and Vitamins A, D and E. Remarkably, when applied to skin, the wax esters in jojoba provide similar nurturing and moisturising properties as our own sebum. Skin recognises jojoba as its own and lets it in to deliver active ingredients into the deeper layers of our skin.

The remarkable qualities of 100% natural Australian jojoba are at the foundation of The Jojoba Company's entire skin care range.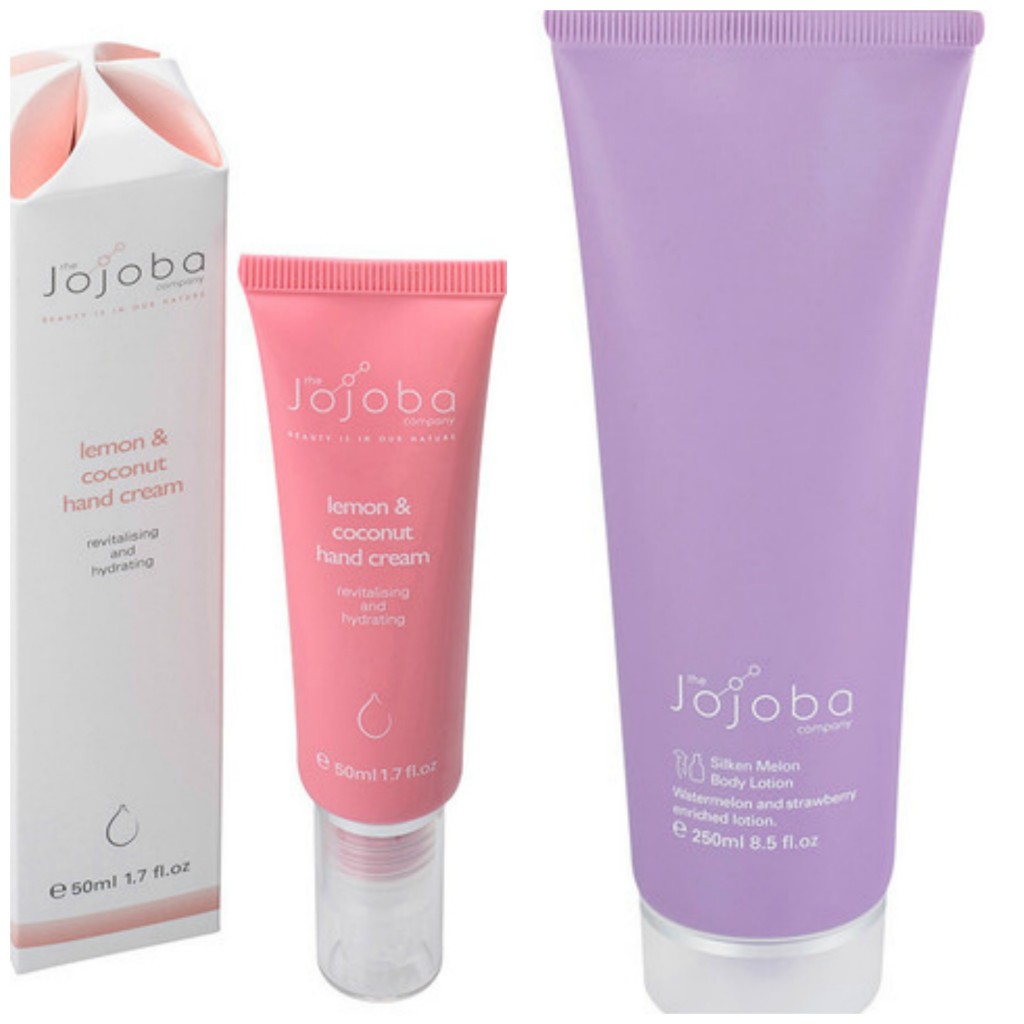 Check out all the other great products from The Jojoba Company, like Lemon & Coconut Hand Cream, Botanical Hydrating Face Mask and Silken Melon Body Lotion. Pick up some Travel Essentials Packs as great stocking stuffers, or a Started Pack to place under the Christmas Tree.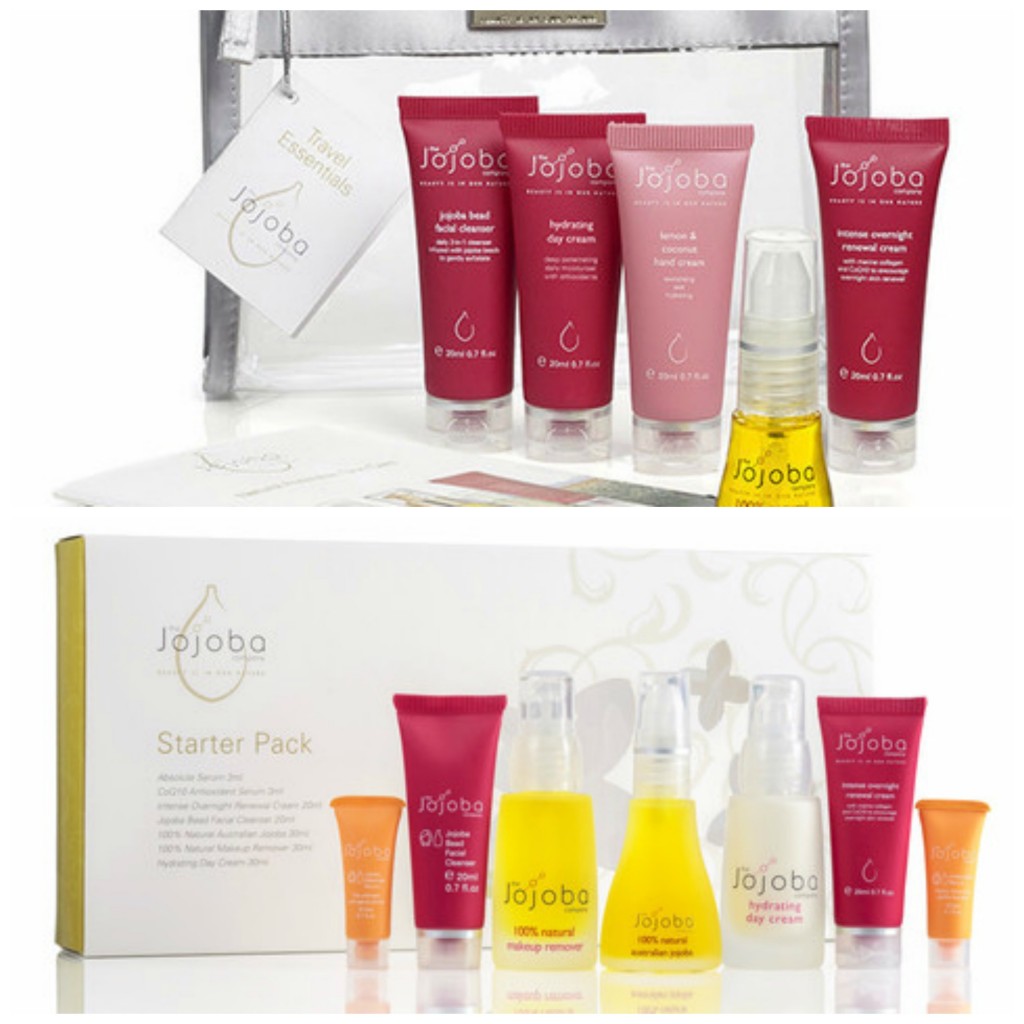 Connect With The Jojoba Company: Shop / Facebook / Twitter
Disclaimer: This product was received from the Company for review purposes only. All thoughts and words in this post is my own and I was not paid to endorse it. I am only voicing my opinion about this product.