Attending a baby shower is an exciting and fun thing to do. If someone close to you is about to become a mother, that is worth celebrating. In fact, there are few things more wonderful than this time. When it comes to presents, though, you may not even know where to start. You need to get something that your friend will love, and something that shows how much you care. Never fear! We've put together the ultimate wish list for moms. Enjoy!
Practical gifts
Having kids is not cheap. There are loads of things that your friend needs to buy. If you can help her by getting a few of them, she will love it. She needs simple things like diapers, bottles, and bedding. She also needs gadgets like diaper dispensers and baby monitors. If you want to get her something she will use all the time, get her a present that is practical. If you head to a local store, you should find all the things you need.
Baby clothes
Babies grow at an extraordinary rate. It is insane how fast they outgrow their clothes. That means that mothers need to buy new baby clothes every five minutes. If you want to do something helpful, why not get a few pieces in different sizes. Your friend will be happy to have lots of different sizes so that as the baby grows, they will have stuff ready. You can often get good deals online. Look for cute, unique pieces that your friend will adore.
Flowers
Remember, you must not leave your friend out when it comes to buying presents. You might think that this event is all about the baby, but it is about the mommy too. You could send flowers before you attend the party so that she knows you care. That way, she will still get a little thrill. Soon enough, her life is going to be all about her child. That is a great thing. Right now, though, she needs a little TLC too. If you get her something pretty like a bouquet, she will know that you love her too.
Advice books
When someone is new to motherhood, they need all the help and support they can get. You can get loads of books out there, and so it is worth looking at what is available. Of course, you need to check out the best parenting books before you choose one. That way, you will find that the book you get gives her the greatest advice.
Kid's toys
There are loads of cute classic toys out there that your friend is certain to love. If you want to get her something she will keep for years, get a beautiful toy for her child. Sure, babies don't need many playthings, but they will as they grow. You could get something like a doll or maybe a toy car. These things will come in handy when the baby starts to crawl.
When someone is pregnant, there are loads of things they need. This list should help you when it comes to choosing a present. Remember, you should also make sure that you support and help your friend through this time. Good luck!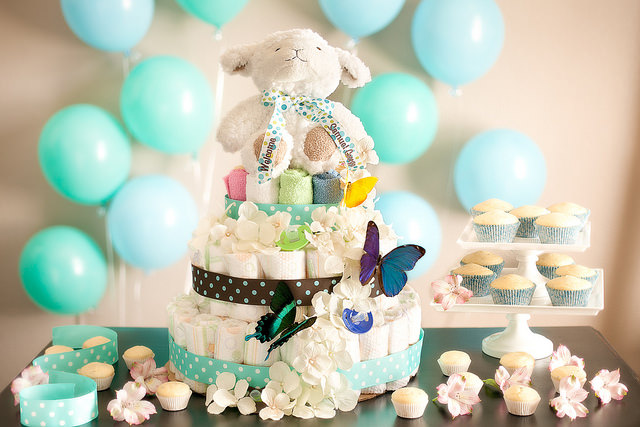 (Photography: Credit Here)