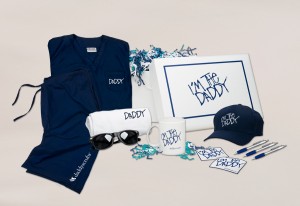 All of us seem to have a friend or family member that's hard to buy for. I know I have several. I love to find unique gifts for my loved ones and really enjoy giving them something I know they will love and enjoy. My sister is due to have a baby in February and while I'm always able to buy for her, I have a hard time buying for her hubby. But this year I'm super excited because I'm giving him a really cool gift! Since he's going to be a first time daddy soon, I thought it would be awesome to give him a gift from DaddyScrubs. They make things just for dads and dads to be. This year I'm giving my fabulous brother-in-law a DaddySwag Gift Set! The set includes a DaddyScrubs – Edgy, Navy • I'm the Daddy Tee – White Edgy • I'm the Daddy Hat – Navy • I'm the Daddy coffee mug • 3 pens • Sunglasses and more! • $89.95 *Note: Specified size applies to Scrub and Tee. They come in medium, large, x-large and 2x-large! This is the absolute perfect gift for any dad, or soon-to-be-dad!
Connect with DaddyScrubs: Shop | Facebook | Twitter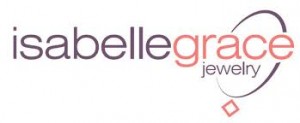 Now, my oldest brothers daughter is moving into her teenage years and has become increasingly hard to buy for. While I know she is into electronics, it's simply not in my
budget to buy tech gadgets outside my own kiddos. The two things I know about my niece is that she loves jewelery and she has faith. However, we all know that those teen years can bring out the fear in most of us. There's so much pressure as a teenager. Making the right decisions, keeping up with school work, getting your first boyfriend and the list goes on. Sometimes, our fear can become bigger than our faith. I found this beautiful necklaces for my niece with the most amazing message inscribed on it. It's a beautiful piece from Isabelle Grace. "Let Faith Be Bigger Than Fear".  It is absolutely breathtaking and comes in a beautiful gift box. I'm super excited to present this beautiful pieice of Isabelle Grace jewelery to my lovely niece. You'll find a wide selection of unique jewelery on the Isabelle Grace site. If you're looking for the special piece of jewelery to give to that special someone, shop Isabelle Grace this holiday season and give a special gift from the heart.
Connect with Isabelle Grace Jewelery: Shop  | Facebook | Twitter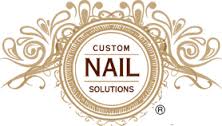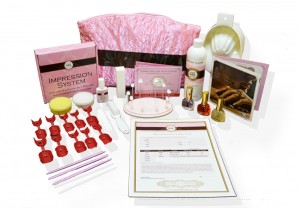 Next on my shopping list of those that are hard to buy for is my lovely sister-in-law. She has just about everything she needs, so picking a gift for her sometimes seems impossible. She absolutely loves getting her nails done, but often complains about the price of having them done. Finally, I've found the perfect gift for her this year! A Custom Nail Solutions Impression System! She is going to love this. It will keep her hand well manicured, beautiful and save her a ton of money! The kit includes 10 finger trays,1 spoon, 1 yellow impression material, 1 white impression material and, 1 Instruction sheet.
Connect with Custom Nail Solutions: Shop | Facebook | Twitter
If you're looking for that perfect gift, for that special someone that is so hard to buy for, or if you're just looking for a unique gift. DaddyScrubs, Isabelle Grace and Custom Nail Solutions has some of the most unique gifts you'll find anywhere! Take time this holiday season to select a gift that fits the receiver, you'll be glad you did.
DaddyScrubs, Isabelle Grace and Custom Nail Solutions has been generous enough to offer one lucky Mom Blog Society reader a chance to win a Custom Nail Impressions System, an Isabelle Grace Faith necklace and a DaddySwag Gift Set! Simply click the image below to enter via the Rafflecopter for your chance to win! GOOD LUCK!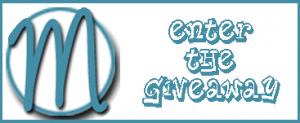 Disclosure: I received a free product from the sponsor to review. I received no monetary compensation and my opinions are my own and were not influenced by the sponsor.