Great Taste in a Sugarfree Beverage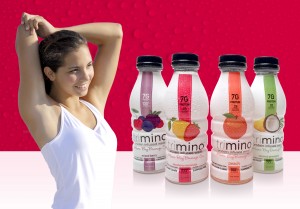 When three Connecticut fathers tried to lure their own children away from sugary soft drinks towards something just as delicious, but actually good for them, little did they know their new protein-infused sugarfree beverage would soon be available in 2,000 stores in 12 states.
Citing figures from the Centers for Disease Control and Prevention (CDC) that childhood obesity has more than doubled in children and quadrupled in adolescents in the past 30 years, and in 2012, more than one third of children and adolescents were overweight or obese, the three parents pooled their resources to develop trimino sugarfree protein-infused water – a healthy alternative to sugary soft drinks.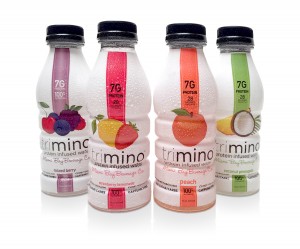 Miami Bay Beverage, officially launched trimino in fall 2014. Since then the brand is adding converts from fat-building soda every day – with 28 calories per bottle, it provides a healthy low-calorie choice. From soccer moms to serious athletes, women are reaching for trimino because unlike most functional beverages, it's smooth, with rich fruit flavors that are downright delicious. It combines a perfect amount of whey protein and B-vitamins for muscle recovery and energy.
Busy moms also drink trimino for seven grams of whey protein which absorbs into the body quickly and easily to curb appetite, boost metabolism, and increase energy. It also offers 100 percent of the RDA for B vitamins, for metabolism, heart and immune health.
Taste is where trimino really shines. The functional water balances flavor and functionality like no other brand. The formulation ensures that flavor and texture produce a delicious, refreshing beverage available in four gluten-free fruit flavors: Peach, Mixed Berry, Strawberry Lemonade, and Coconut Pineapple.
No wonder trimino has become the first official beverage of PHIT America, a two-year-old national educational campaign to combat the inactivity pandemic and obesity crisis which is seriously affecting health care costs in the U.S. The non-profit, started by the sports and fitness industry, is promoting grassroots sports programs and new federal legislation to influence Americans to be more active, fit and healthy (www.PHITAmerica.org).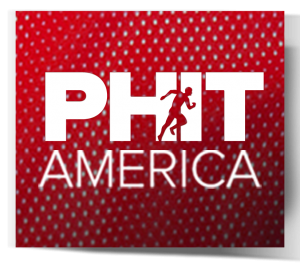 Watch for the brand on the big screen coming to a theater near you. trimino is reaching thousands of active Americans through a series of movie placements including Fourth Man Out, starring Glee's Chord Overstreet, and Anna, Very Bad Sitter which recently wrapped up filming in Buffalo, N.Y.
For the nearest trimino retailer, or to order online, log onto www.drinktrimino.com.
Join the conversation on Facebook: facebook.com/DRINKtrimino or twitter.com/drinktrimino.
Enter the trimino Fitness Infused Giveaway to win fitness gear and gift certificates to Dick's Sporting Goods and Lululemon at www.facebook.com/DRINKtrimino
Connect with trimino: Shop | Facebook | Twitter
Disclaimer:
This product was received from the Company for review purposes only. All thoughts and words in this post are my own and I was not paid to endorse it. I am only voicing my opinion about this product.