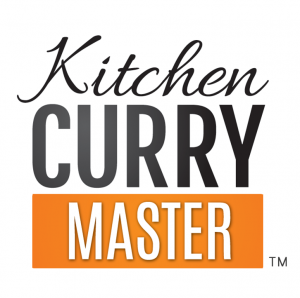 I love Indian food. A lot. I didn't always like Indian food.
Wait I shouldn't say that in that way.
There was a time when I hadn't tried Indian food. I call this my B.H. era (before Husband). And then I started going out with my husband (well he wasn't my husband then, he was my boyfriend, but that's another story) and a whole new world opened up. After our first couple of dates he asked if I liked Indian and I said "Ohhh sure, I love Indian, I've gone out a bunch of times with friends from school." Hint, I lied. So we go out to eat and I'm sitting there with no idea what to order. I'm pretty sure he figured out I had never been there before pretty quickly. "What's curry?" I remember asking. He tilted his head and gave me this little smile. I'm pretty sure he was laughing at me when he said "It's ok, I'll order you something yummy."
And he delivered. Paneer Pakora. Naan bread. Chicken Saag. Lamb Curry. I was in heaven.
Let's just say I have been eating Indian on a regular basis for 15 years now, but I have never made it. Intimidating is the first thought that comes to mind. But now I have finally found something that has helped me overcome my fear of cooking Indian. Kitchen Curry Master. It comes with a recipe book that shows you in simple easy steps what ingredients you need to buy, what you already have and how to make it all.
What you already have?
The main component of Kitchen Curry Master is not the cookbook, it's the spices. Every "exotic" spice you need to create incredible Indian dishes is right there. It comes with a handy airtight container with individual stainless steel pots. You put the spices in each little pot put the airtight lid on the main container and keep it in a convenient location. It looks beautiful. When you open it, it smells incredible and it makes it so easy and convenient. It's almost criminal.
Right now you can get this for $59.99, not the $80 as stated in the picture below.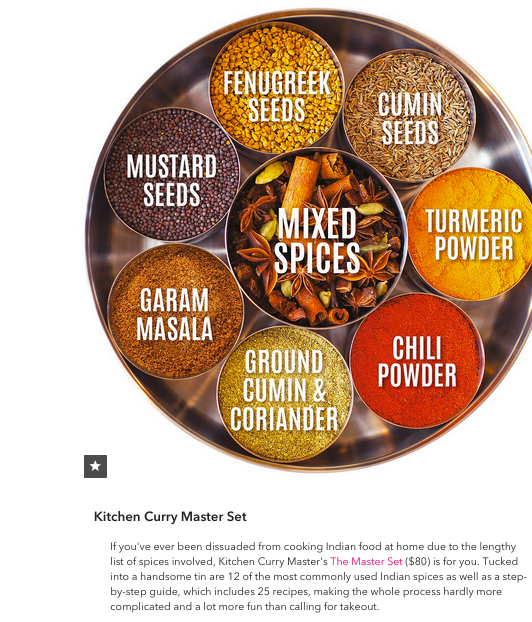 ABOUT KITCHEN CURRY MASTER
Connect with Kitchen Curry Master: Shop | Facebook | Twitter
Disclaimer: This product was received from the Company for review purposes only. All thoughts and words in this post are my own and I was not paid to endorse it. I am only voicing my opinion of this product.