As a parent, our babies first birthday is one of the most important events we will ever celebrate. I can still remember each of my children's first birthdays like it was yesterday! Toys "R" Us was always the place to shop for any occasion, especially a birthday or holiday. If you have a child that you've raised past the toy stage, or if you're just getting there, you're sure to create a lot of memories at Toys "R" Us. Crazy, right? I can remember how excited my kiddos would get with each shopping trip. It's like a giant amusement park, and most likely mommy is going to buy something for them! So yes, tons of memories shopping at Toys "R" Us.
Toys R Us recently updated Geoffrey's Birthday Club – which lets parents register their children's birthdays and receive special birthday-month offers. As part of the program's refresh, they've created a children's book about their beloved Brand Ambassador Geoffrey the Giraffe titled, "The Legend of Geoffrey." The book tells the story of how Geoffrey arrived at Toys"R"Us, how he got his stars and why he loves birthdays so much. They've also launched monthly in-store birthday events nationwide, allowing kids to experience the magic of the book and their birthday at their local Toys"R"Us store.
"The next event is taking place on Saturday, August 20 from 3-4pm. During this event and all those following, Geoffrey's Birthday Club members who are celebrating a birthday on/around the day* will have the opportunity to participate in story time with Geoffrey and receive a complimentary "The Legend of Geoffrey" book, crown, balloon and Geoffrey plush, PLUS dance to Geoffrey's brand-new birthday song in a conga line around the store. And, Geoffrey's Birthday Club members also receive a personalized birthday card, a phone call from Geoffrey and a special gift!"
Sign up today Geoffrey's Birthday Club–it's free & fun!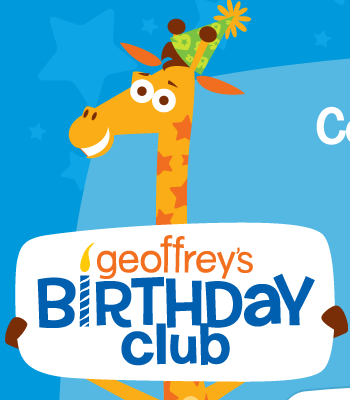 Toys "R" Us has everything you need to throw your baby a birthday party to remember. Not only do they over gifts galore, but they offer party supplies, birthday appearal, invitations and so much more.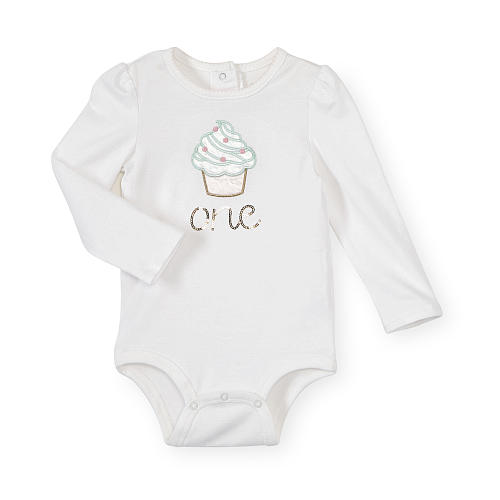 When my little girl turned one, she walked and basically ran through the house. Of course, she had an older brother she was able to learn things from. So naturally, she loved toys that she could walk or run with like the Fisher-Price Learn with Me Zebra Walker.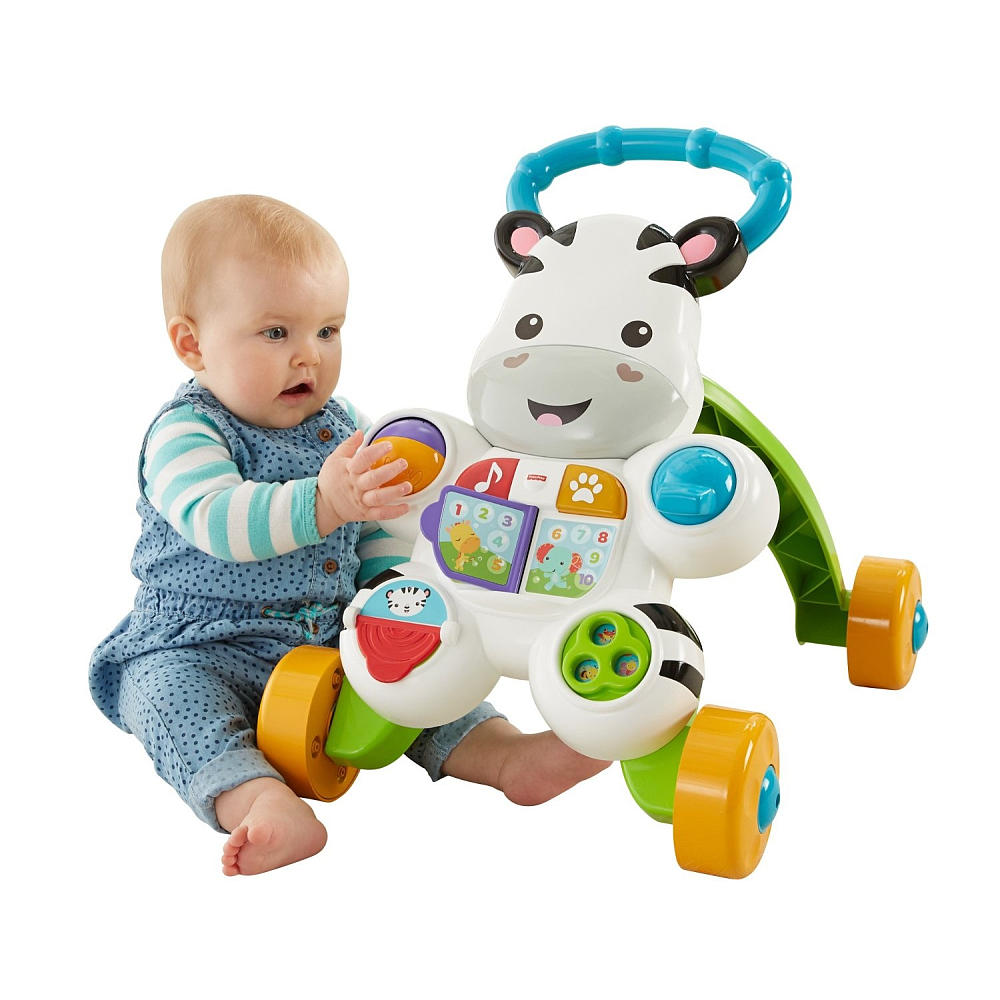 Here are some great tips for your Baby's First Birthday.
Select The Theme – Choose the theme of the party. Selecting a theme has never been easier. Just go with what your child is into at the present. If they are into butterflies, then make the theme butterflies. If your child is into trains, do a train theme. It's fun, inexpensive and will keep the little party attendees busy and excited.
Plan Several Activities – The number one success to a child's birthday party is to plan plenty of activities to keep them busy. If the party is outdoors, perhaps a sack race would be fun, or a balloon toss. If you're having the party inside, perhaps Pin the Tail on the Donkey or Freeze Dance would be ideal. Whatever you decide it's sure to be a hit.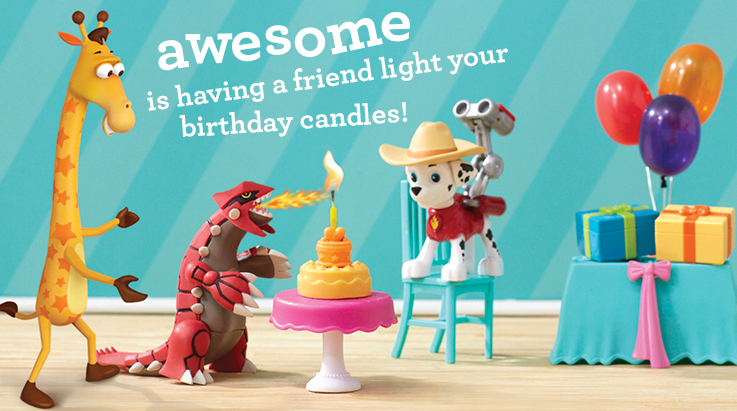 Every year, Club members receive1:
Birthday Card & Gift from Geoffrey
Check the mail! Your child will get a special birthday card and a gift from Geoffrey every year, until he or she turns 10!
Birthday Phone Call from Geoffrey
Surprise your child by opting in to receive a birthday greeting from everyone's favorite giraffe, Geoffrey!
Extra-Special In-Store Recognition
Bring your birthday child into the store to receive a birthday crown, Geoffrey balloon and a personalized announcement broadcast to the entire store!
PLUS…
NEW! Your child will receive monthly invitations to members-only birthday events, where they'll join us for fun activities, including Storytime, featuring The Legend of Geoffrey storybook.2 Each child will take home their very own copy of the book, plus a Geoffrey plush toy!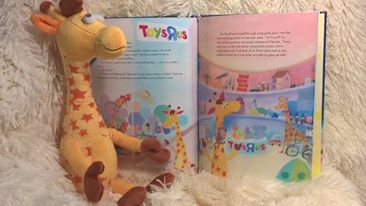 Geoffrey's Awesome Birthday Sweepstakes
Members are automatically entered for a chance to win an all-expense-paid trip to New York City and a $5,000 Toys"R"Us shopping spree, plus a chance to enter for great monthly prizes!
Get ready for your child's #AwesomeMoment with Toys "R" Us and Geoffrey's Birthday Club.
Be sure to follow Toys "R" Us on Social Media: Facebook | Twitter | Pinterest