Doing laundry is by far my least chore, with having such a large family I find myself being so unorganized and all of our clothing seem to be everyone in the laundry room. I have everyone's clothing divided up on the floor but sometimes with the kids and dogs roaming in the room things get mixed up.
Well, now I think I've found the right solution to helping me keep my clothing organized. It's called the TRINITY EcoStorage™ 3-Bag Bamboo Laundry Cart .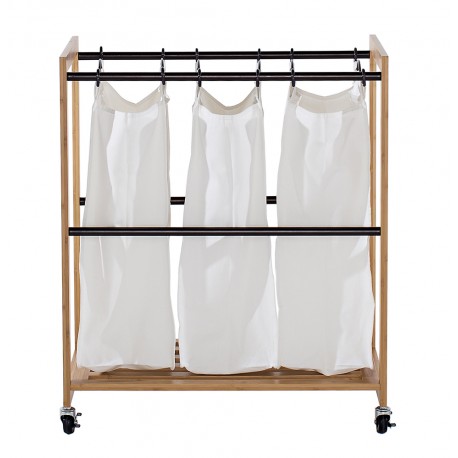 When you take a moment to look at the TRINITY EcoStorgae you will see it has 3 bag dividers to help you organize your laundry. You can sort out the kid's clothes, your towels and sort your clothing too. The strong 100% pre-shrunk cotton bags are large enough to hold loads of all sizes and yes, you can add this TRINITY's EcoStorage 3-Bag Bamboo Laundry Cart to any laundry, closet, bathroom, or bedroom area.
I like that this 3-Bag Bamboo Laundry Cart comes with swivel, locking, non-locking wheels, this makes it much easier for me to push closer to the machine and empty my bags.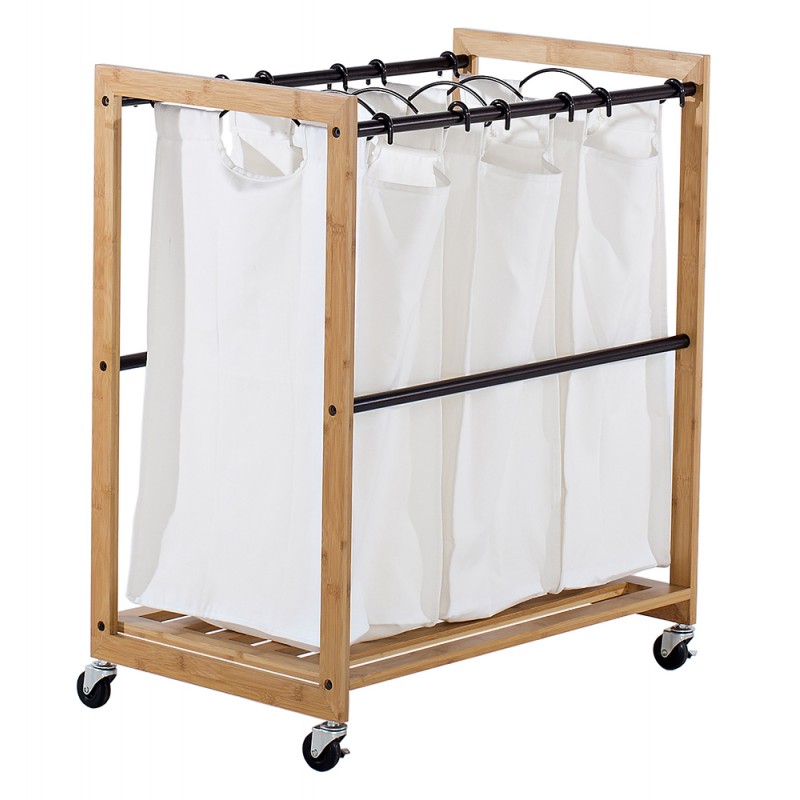 The design is pretty neat too and the bamboo cart look very sturdy. The bronze powder coated bag handles are easily removable, curved handle design for easy grab-n-go and have rubber tipped ends. The cart is also ecofriendly and have no harsh chemicals that will harm anyone.
There are so many organizing products from TRINITY that will help transform your life. Another organizing item I think will help me is their Closet Organizer, I swear if you walked into my closet you wouldn't believe all the stuff I have laying all around. Just last month my youngest daughter took the time to reorganize my closet and I swear within a month or so it was messy once again.
You see my closet is very small so there's no doubt I wouldn't need this TRINITY EcoStorage™ Expandable Closet Organizer. Look how well organized everything is with this organizer!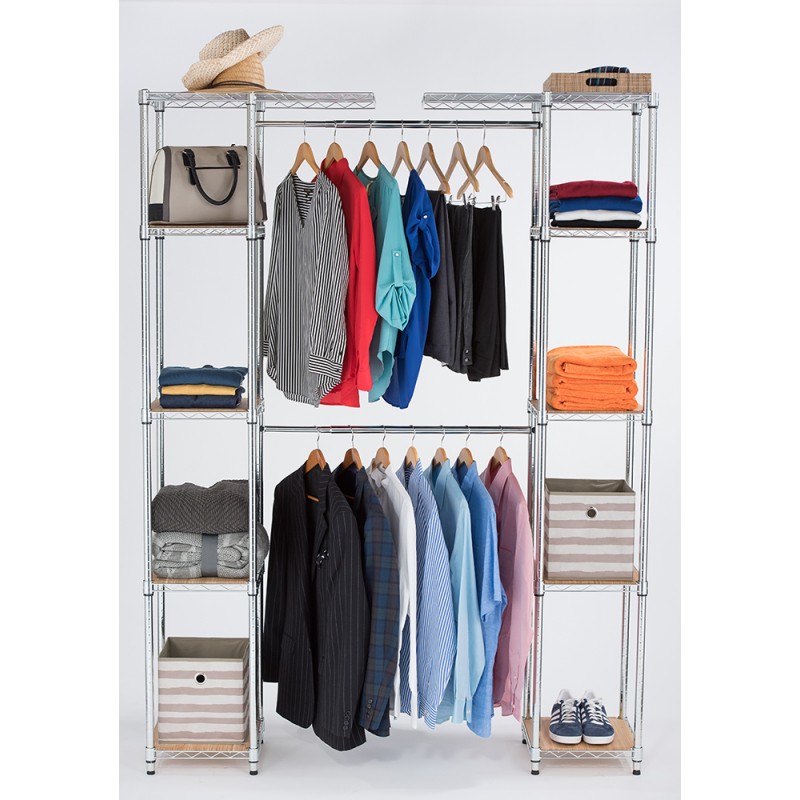 Actually I would add this one to my front closet since it too needs to be cleared out and organized. It would hold all those games my kids have stuffed in the top along with our coats and other items. This expandable, free-standing closet system comes with adjustable hanging rods for men's clothing and/or dresses. The Closet Organizer comes with (2) adjustable hanging bars and fits closet widths ranging from 56"- 78", and (8) adjustable shelves with bamboo boards. Easy no tool assembly.
Well, I don't know if you are in need of any storage organizers but if you are you may want to check out TRINITY selection of storage organizers. They have a variety of organizers that will help transform any area of your home.
Don't forget to keep up with them via Facebook | Pinterest | Twitter| ShopTrinity.