Candy is sweet but toys can be neat. Save on your little ones dental bills and give some awesome toys for girls and boys this Valentine's Day!
From Peek-A -Boo Mickey and Minnie Mouse to Star Wars Spinners…little ones won't miss the candy at all.
Disney's Baby Peek-A-Boo Mickey and Minnie Mouse – keep babies entertained with these adorable interactive plush toys.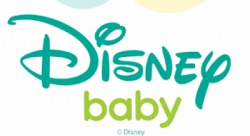 Features
Mickey and Minnie really plays Peek-A-Boo with your baby!
Press a foot to activate Peek-A-Boo hand motions.
Plays sweet music.
Made with super soft and snuggly fabrics.
Comes dressed in an adorable onesie.
Minnie and Mickey sold separately.
Ages 9 months +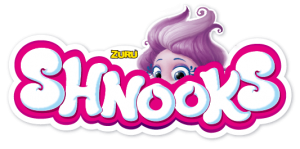 Once removed from their shnubble-bubble pack (say that really fast three times ) the Shnooks grow 8 times in size. Just open, shake and style. Each Shnook comes with a comb, hair clips and surprise accessories. Shnooks…"from Bubble to Best Friend"!
Disney Junior Vampirina Rock N' Ghoul Mic is sure to be a hit with the "wanna be" singing sensations. At just $5.99 each they are perfect for slipping into a heart bedecked gift bag.
"Just press the button to activate colorful light up effects and hear the music from the show! The Microphone features a bat-tastic design with mini bat wings that Vampirina fans will absolutely love! Bring home the Vampirina Rock N' Ghoul Microphone today and get ready to rock out with Vampirina!"
Care Bears Care-Moji Figure in Capsule are the perfect size for on the go play. They can be easily tucked into purse or pocket.
Features
Figures stand 2" tall.
Feature unique stylized details.
Come in dynamic poses.
Great collectible size.
Perfect for play and display!
Collect all 13 figures!
Ages 3+
​What's Included
Each Care-Moji Capsules comes with one hidden Care-Moji figure.
Each capsule sold separately.
Fijix Star Wars Super Spinners – oh there are some grandsons that are going to go gaga when they get these on the sweetest day of the year! If you hear the dreaded ARE WE THERE YET, when you are out and about with fidgety kiddos, had them each one of these and you'll have some peace and quiet for quite a long time.

About Just Play
Just Play has emerged as a leader in the children's consumer goods industry. We are passionate and trend-driven, with a no-nonsense attitude allowing us to meet our consumer's needs. Our products are an impressive mix of promotional and everyday items for the whole family.

Just Play manufactures toys for kids of all ages. We work with the world's leading children's entertainment brands including Disney Consumer Products, Marvel Entertainment, Twentieth Century Fox and Nickelodeon. Just Play manufactures and distributes these exceptional products to every major mass retailer throughout North America and around the world.
Learn More and Connect with Just Play: Website | Facebook | Twitter
Disclaimer:
This product was received from the Company for review purposes only. All thoughts and words in this post are those of the writer, who was not paid to endorse it. Only personal opinions are voiced about the product.