Between taking the kids to soccer practice, putting dinner on the table, and cleaning up after a long day with just enough time to finish the laundry – how is a woman supposed to find a single moment for herself, let alone her friends? For all the hectic, seemingly social, and busy days, being a mom can sometimes feel isolating. Sometimes an evening to reconnect with the girlfriends needs to be made a top priority, no matter how many reasons there are to keep putting it off.
For ladies who love their wine, throwing a wine night is a first-rate excuse to catch up on all the latest news while trying out some fantastic new selections you may not have explored before. For a warm and spicy red that pairs well with crostini, hard cheeses, and other finger foods you may be serving, consider the Carro by Señorio de Barahonda, vintage 2014. This 90-point Spanish wine is priced affordably when you go through retailers like WineOnline.ca. It is full-bodied, complex and savory dry with notes of blackberry and blueberry, licorice and camphor and a real steal for the quality.
Another best-selling red is the Cabaret Sauvignon Central Coast by Ryder Estate in California, vintage 2014. It is full-bodied and elegant, with aromas of black currants and dark cherries – even hints of chocolate and vanilla. Its bright flavors of blackberries and blueberries make for a smooth finish. This is a great option if you're looking to impress your friends, as this wine sits at 95 points and even won a gold medal at the 2017 California State Fair.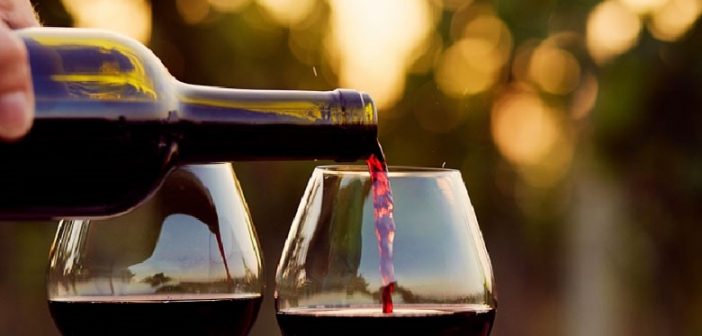 For some women however, white wine is the go-to – particularly because it's more commonly featured in spritzers and sangrias. It's nice to have options as well for those who prefer something more refreshing and crisp, especially on a hot day. There is an excellent Pinot Grigio from the Abruzzo region in Italy – the Pinot Grigio Terre Di Chieti from Fontamara, vintage 2015. This wine is round and rich, with great minerality and intense flavors. Aromas of orange blossoms and honey with apricot will tickle the nose, while apple and spice can be tasted on the palate. This will pair nicely with mini-fish fillets, chicken and roasted vegetable skewers, and soft cheeses like Camembert. Because it is reasonably priced as well, it can easily create the foundation for wine cocktails.
For moms that work hard, ordering from an online wine retailer like WineOnline.ca will not only save you the trouble of visiting the liquor store, you'll already have a selection of the best wines curated, and comprehensively reviewed for you – even delivered to your door upon purchase. When it finally comes time to meet up with your friends for some much-needed R&R, don't allow the get-together to be spoiled by a wine that doesn't suit the occasion, the food, or the tastes of those attending.
With selections of high-quality vintages available from around the world accompanied by detailed profiles, you're sure to choose the bottles that will have everyone talking and enjoying the party.