By: Wayne Elsey
Funds2Orgs has helped assist thousands of schools, athletic and youth groups to raise money with shoe drive fundraisers. What makes this creative fundraiser different?
When my daughter was a little girl in school, I had to sell candy. For years I sold candy to anyone who would buy it. At the time, I was a professional in sales, and even I didn't want to sell candy and cookie dough. I didn't like selling to my friends, family and co-workers. Additionally, with candy fundraising, I knew I didn't want the temptation of extra calories and sugar in my home. And, I eventually learned that others felt the same. It was a "no win" situation for me. But, as a good parent I still had to fundraise. In time, I simply wrote a check and ended up giving away the candy to anyone who would accept the sweets.
Our system shows administrators and teachers how collecting gently worn, used, and new shoes from students, parents and the local community can lead to significant fundraising success, without bringing high-calorie snacks into the picture. When the shoe drives are completed, schools and youth groups are issued a check by Funds2Orgs within 2 business days of the shoes being processed.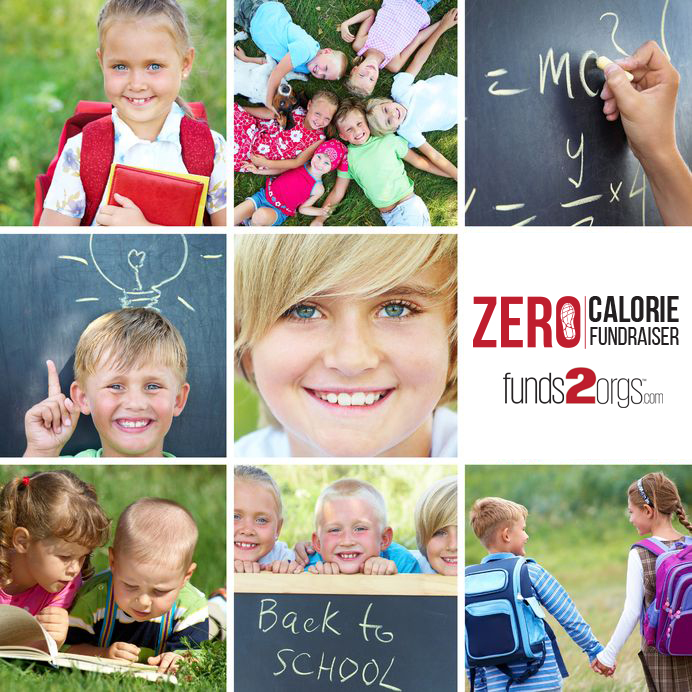 A Zero Calorie Fundraiser for School Fundraising Success
You don't have to take my word for it. Take a moment to see what others are saying about Funds2Orgs. Here's what we're committed to give our school and shoe drive partners:
A fundraising coaching team who work with our partners every step of the way to help ensure success.
Partners receive the shoe collection, promotion and marketing material. It's all customizable.
The shoes are picked up by one of the Funds2Orgs team of drivers from the location where the shoes are stored.
Funds2Orgs issues a check within 48-hours of the shoes being processed at the warehouse.
Funds2Orgs is Committed to Giving its Shoe Drive Fundraising Partners:
Funds2Orgs has a proven track-record and turn-key solution. Thousands of organizations and individuals have found shoe drive fundraising success with us to help them meet their fundraising goals.
The shoes are sent to micro-entrepreneurs (small business owners) in developing nations. Millions of families live in extreme poverty. The shoes collected in the U.S. become inventory for sales for micro-entrepreneurs in developing nations.
Shoe drive fundraisers are a way to do something good for the environment. Shoes can take up to 80 years to completely disintegrate. All the while, they emit poisonous toxins into the air. This is harmful to the environment and health.
What could Funds2Orgs help you achieve?